Organ Pipe National Monument and Saguaro National Park are two amazing parks in Arizona dedicated to the beauty of the local cacti – yes, English uses latin plurals so it's one cactus, two cacti, but cactuses works too. I honestly would have never heard of these strange parks if fellow travelers hadn't told us about it. We stopped to both parks before and after a visit to the great little city of Tucson (pronounce Tooson).
Sonoran Desert National Monument
There are options to park and sleep on free land in the Sonoran Desert National Monument, not far from Gila Bend, AZ. It's a little strange there because national land is in the middle of a zone supposedly monitored by the border patrol, and one can see signs with warnings of danger in the area, because of supposed illegal activity etc. There's nothing going on there, and this all seems to be here to justify the high tax cost of bordel patrol in the US. To be noted that your car will be stopped while driving near the Mexican border, and your lawful residency will be checked. We went through 3 or 4 checkpoints, I can't remember exactly but we were happy that we had our green cards on us (we had though of leaving them in NYC, because the cost of losing them is sky high, but we changed our minds). Never I would have thought before that my green card would be checked inside the country.
We took a late afternoon hike there and were able to see a few saguaros. Waking up in this desert was a great feeling.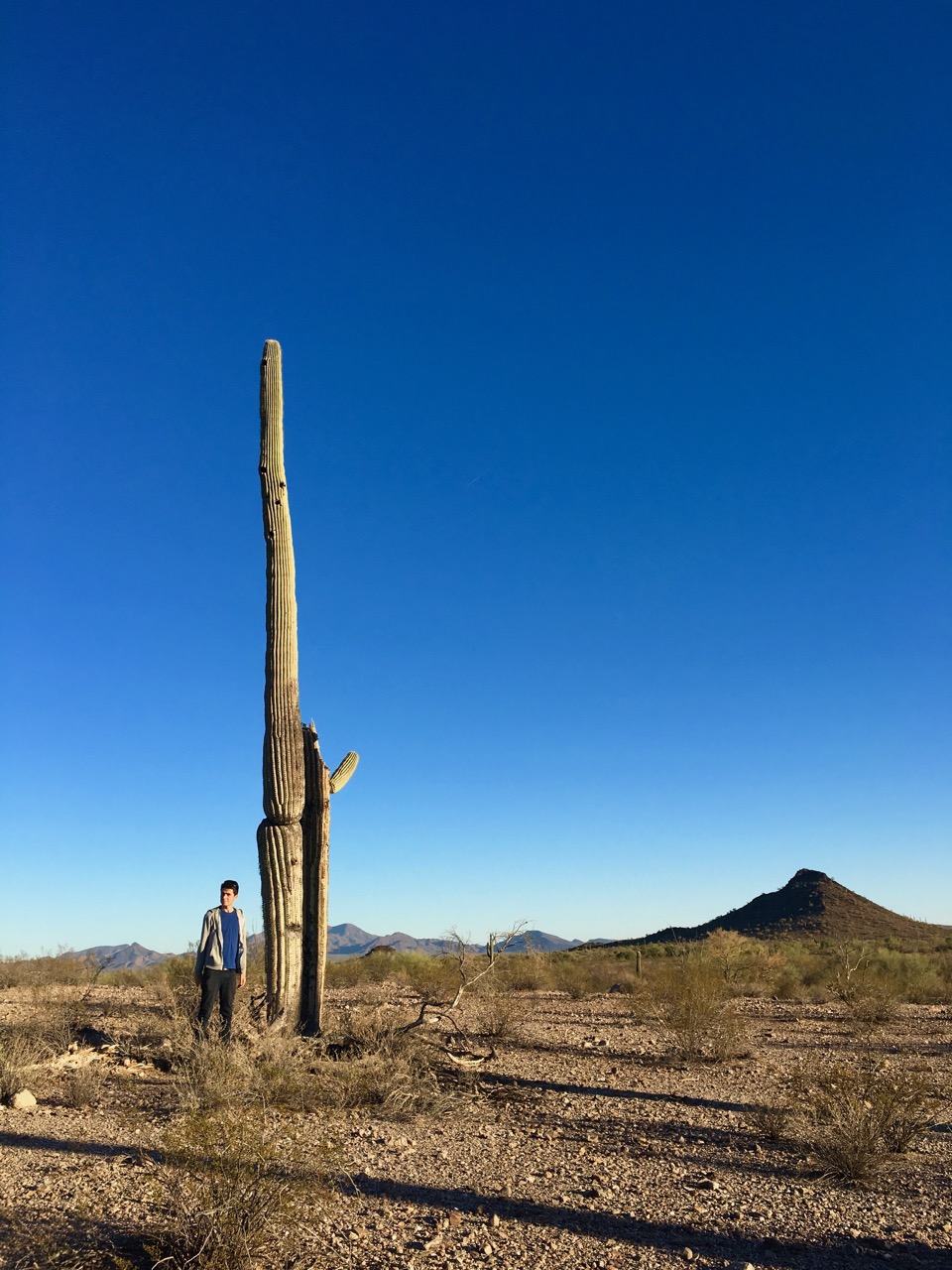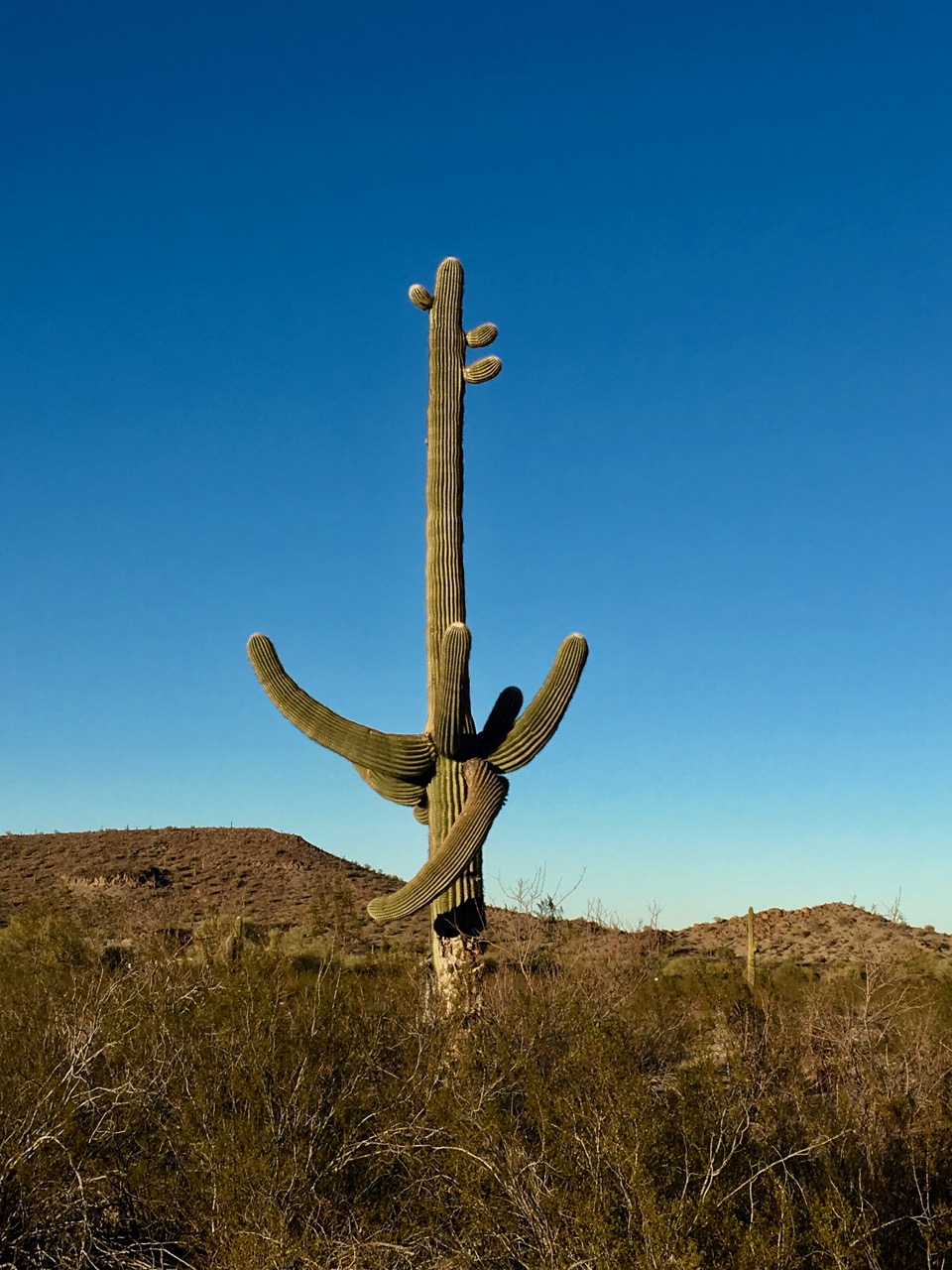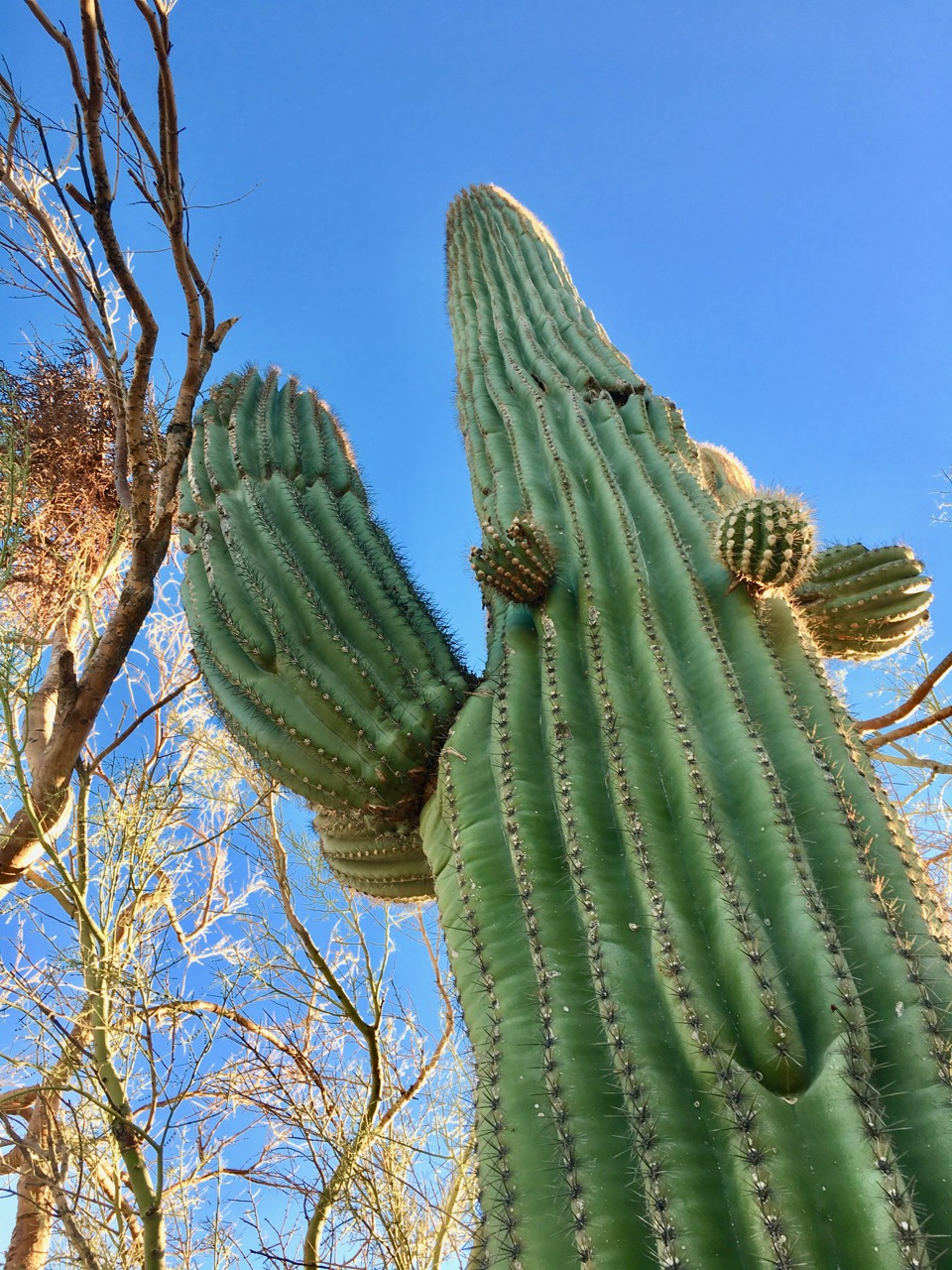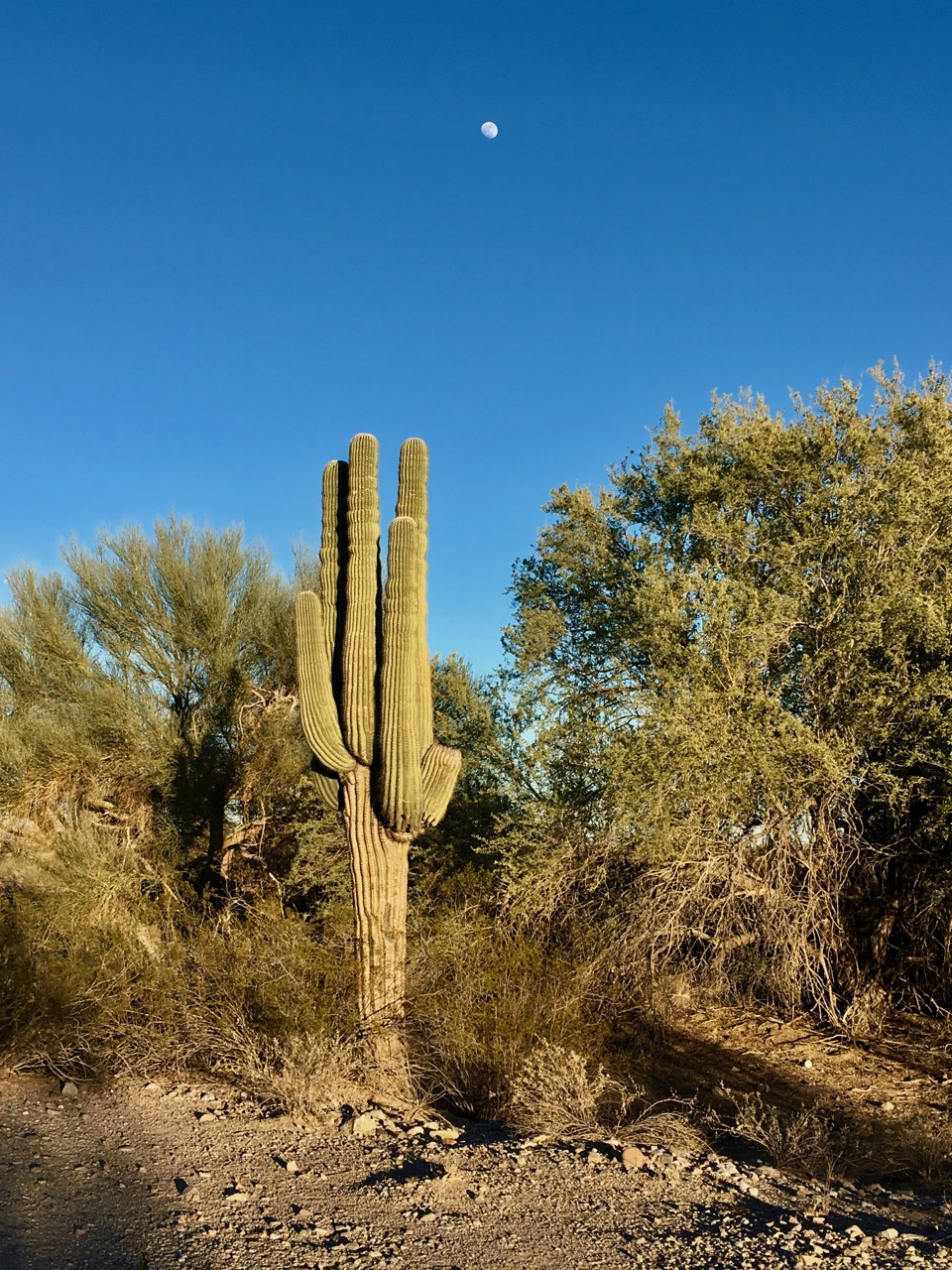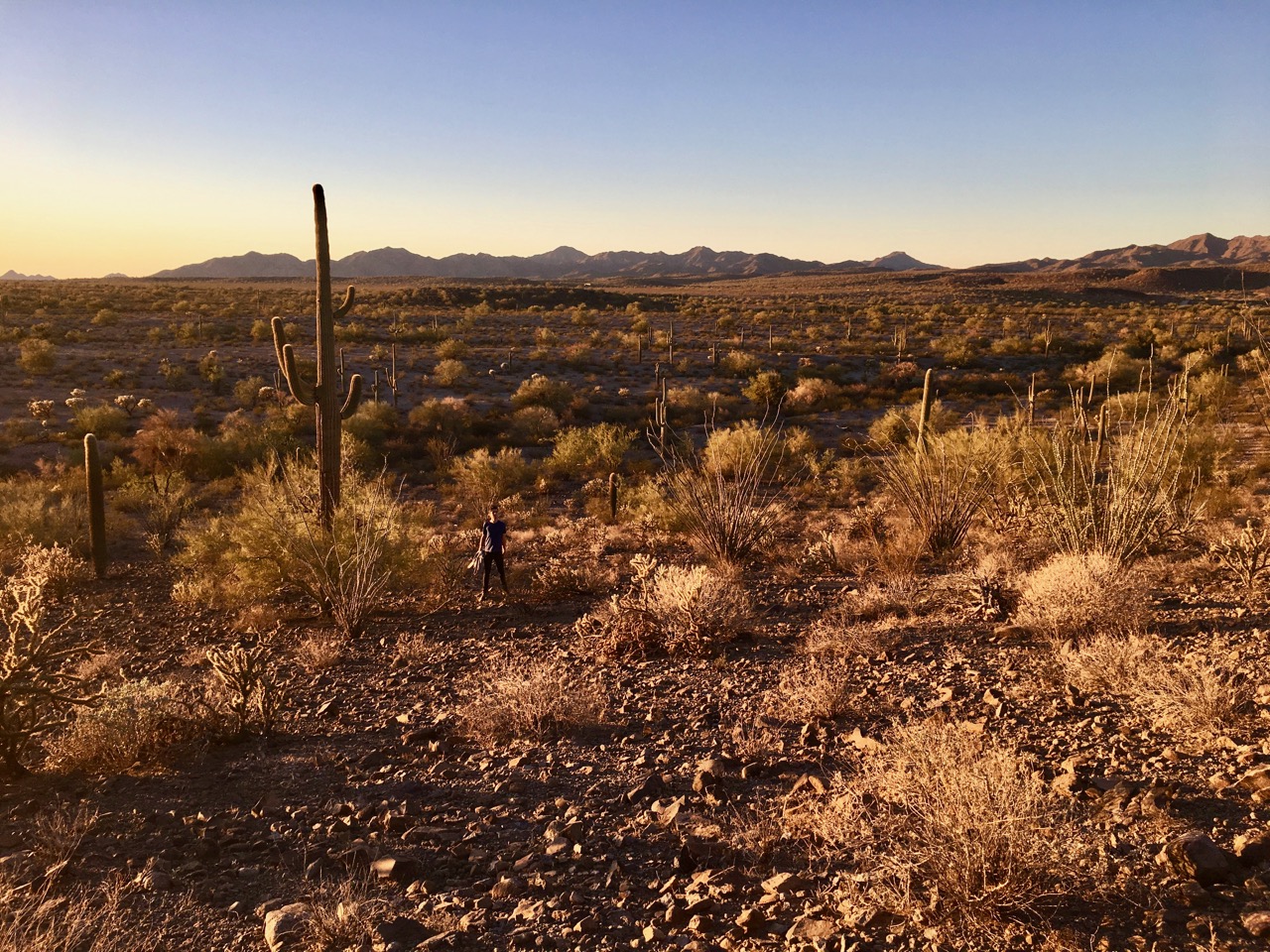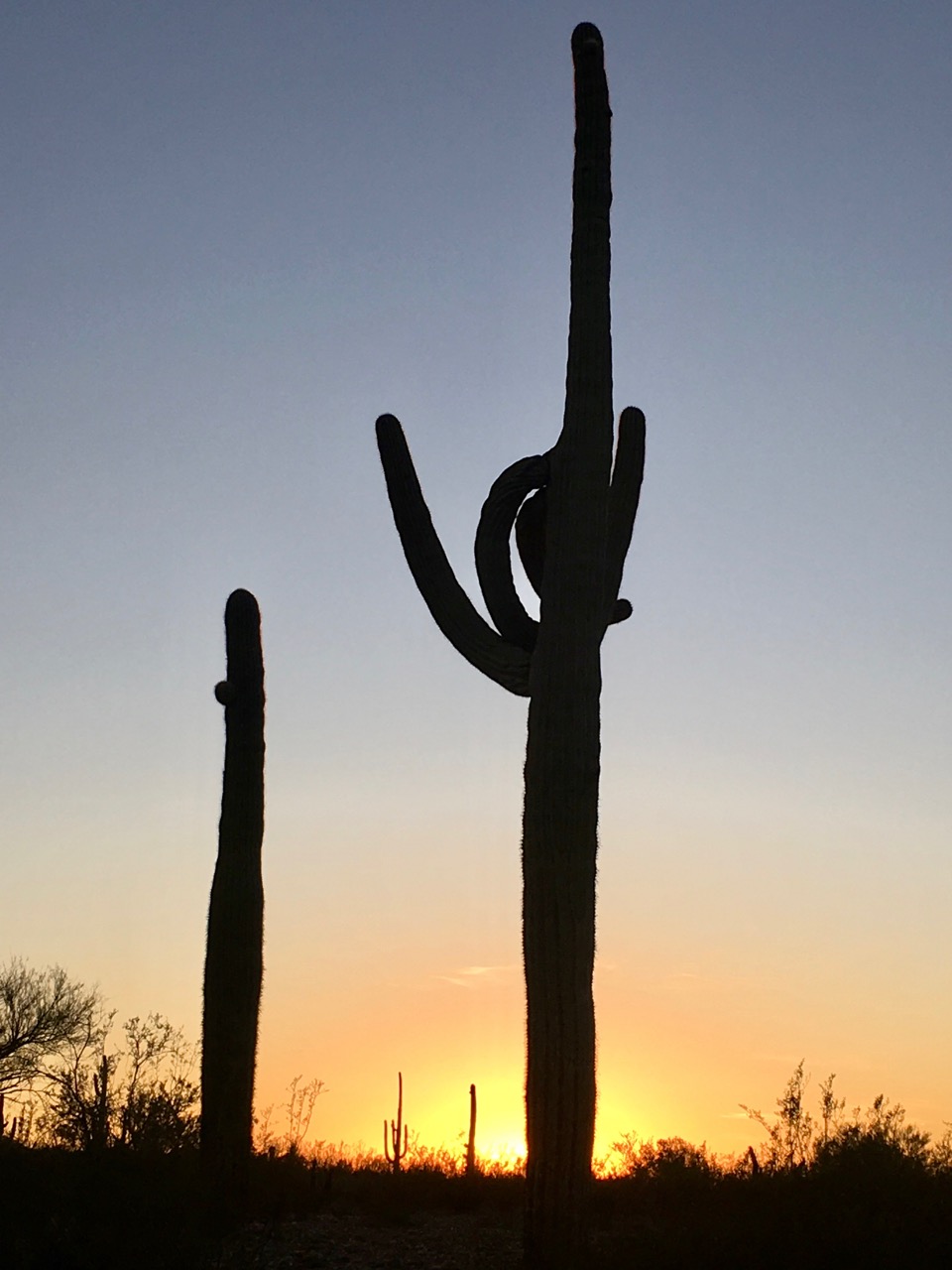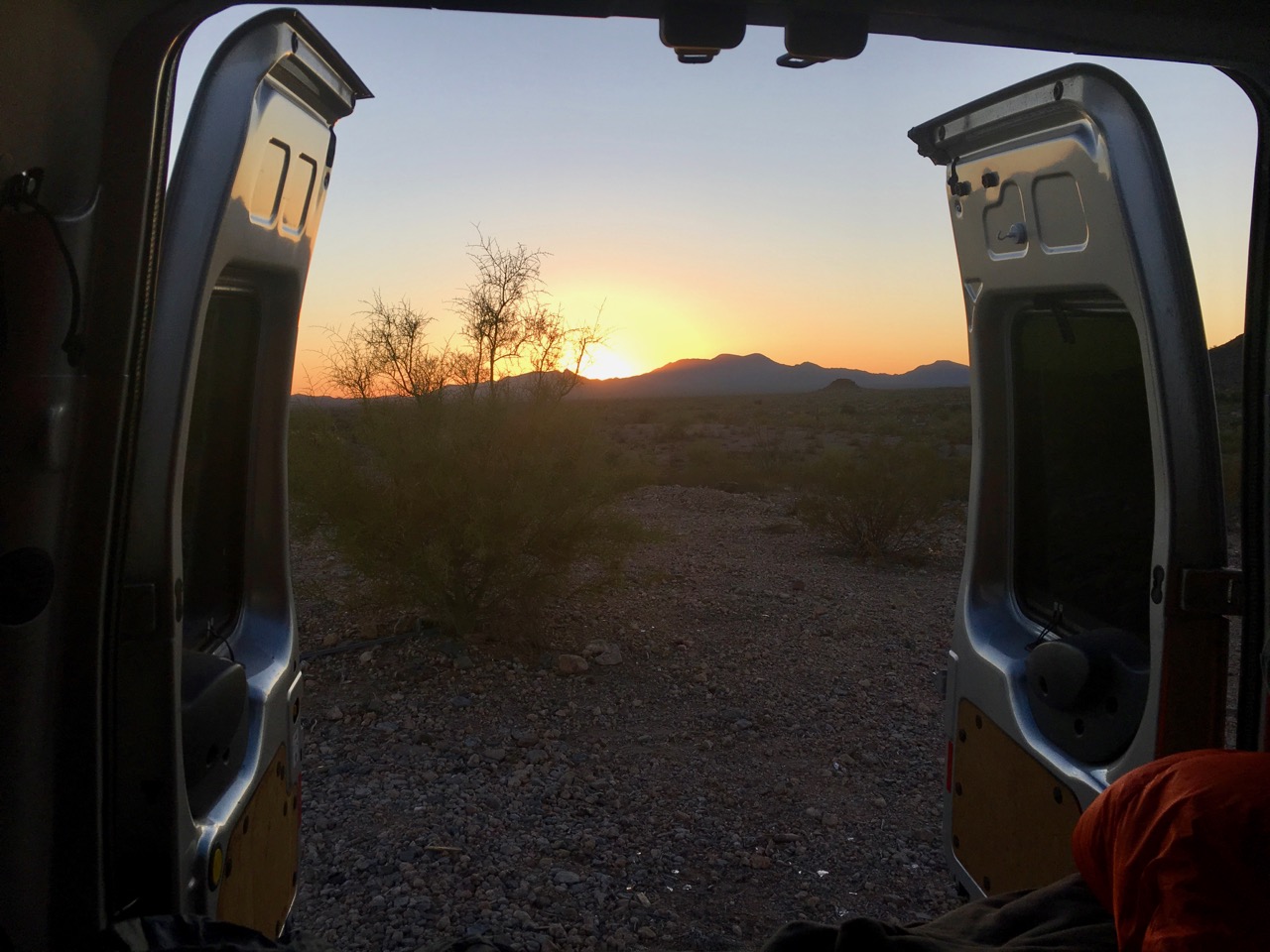 We saw absolutely no one for the 12 hours we spent in that camping spot.
Organ Pipe National Monument
Driving South towards the national Monument, we passed a few barracks offering to get our car insured to travel to Mexico. I'm not sure how reliable these are, but I know that you need that when driving to Mexico.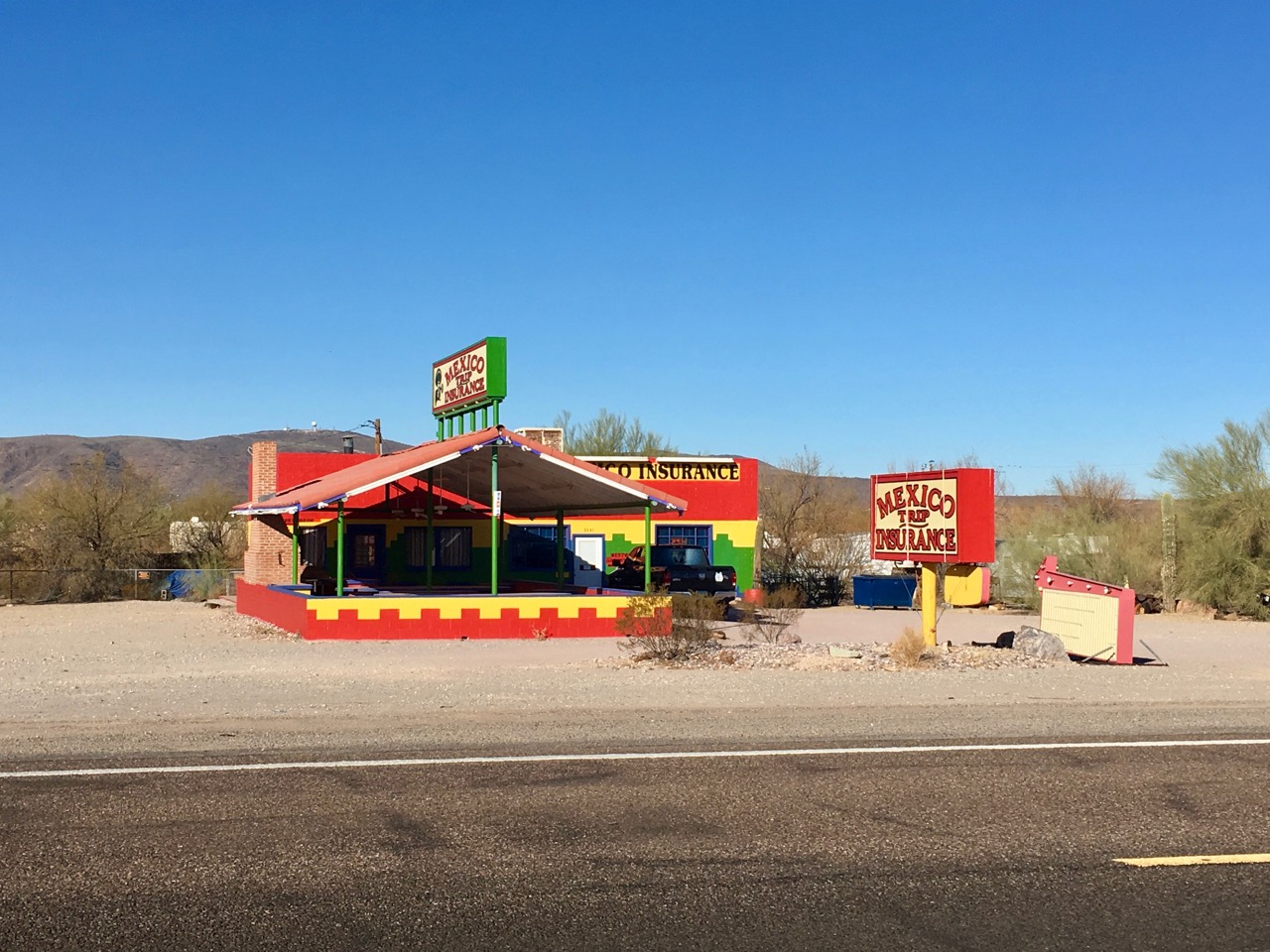 Organ Pipe National Monument is located right next to the border, and features saguaros, but most importantly an important concentration of Organ Pipe cacti. The kind of visitors you see in these parts of the country is not your regular tourist.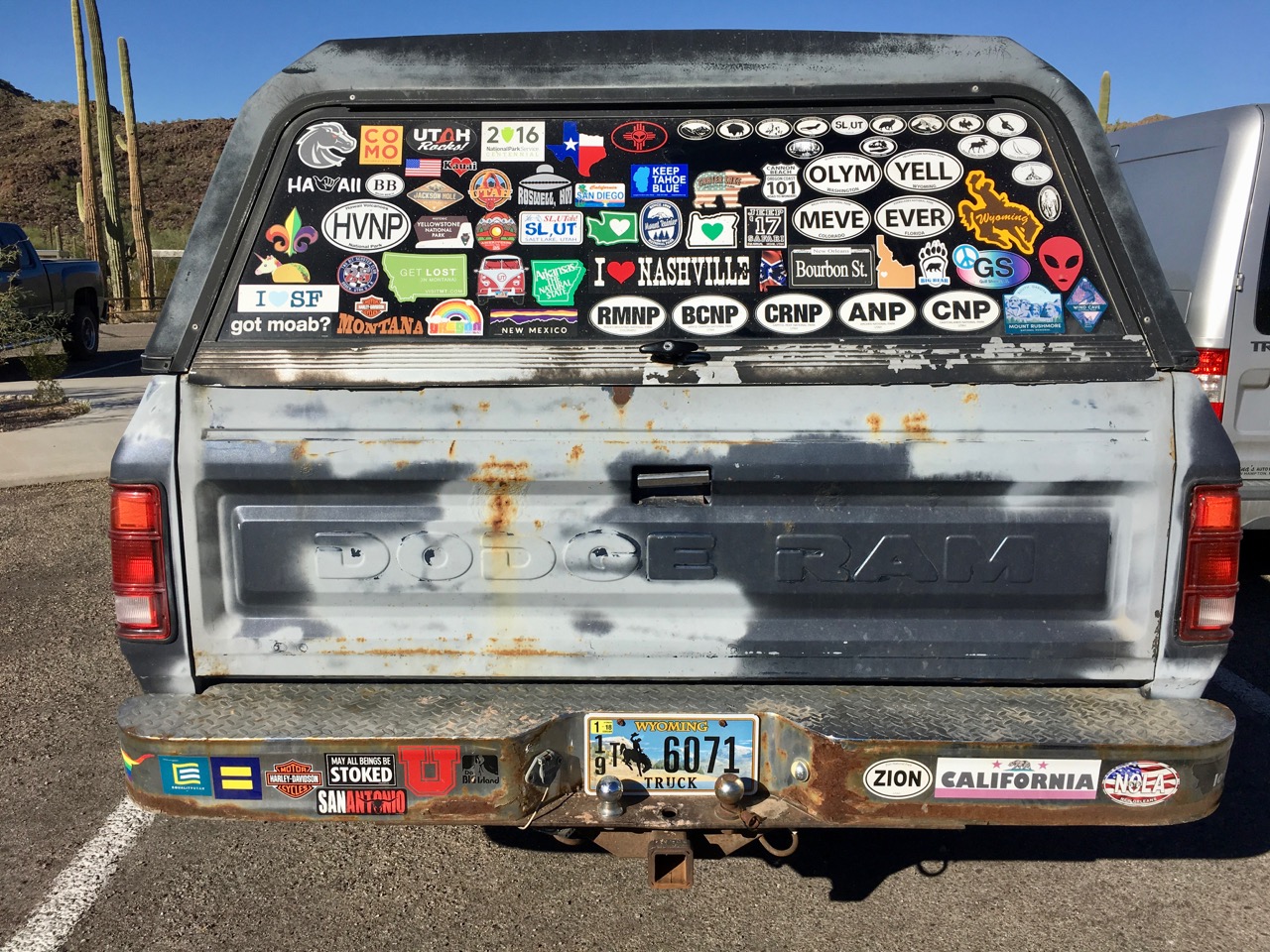 The park actually hosts more saguaros than Organ Pipe cacti; we did spot some Organ Pipes but because they aren't as tall, they're easy to miss… Saguaros are definitely the star here. They're of all shapes, sizes, and each one has their own personality, just like Joshua Trees in California.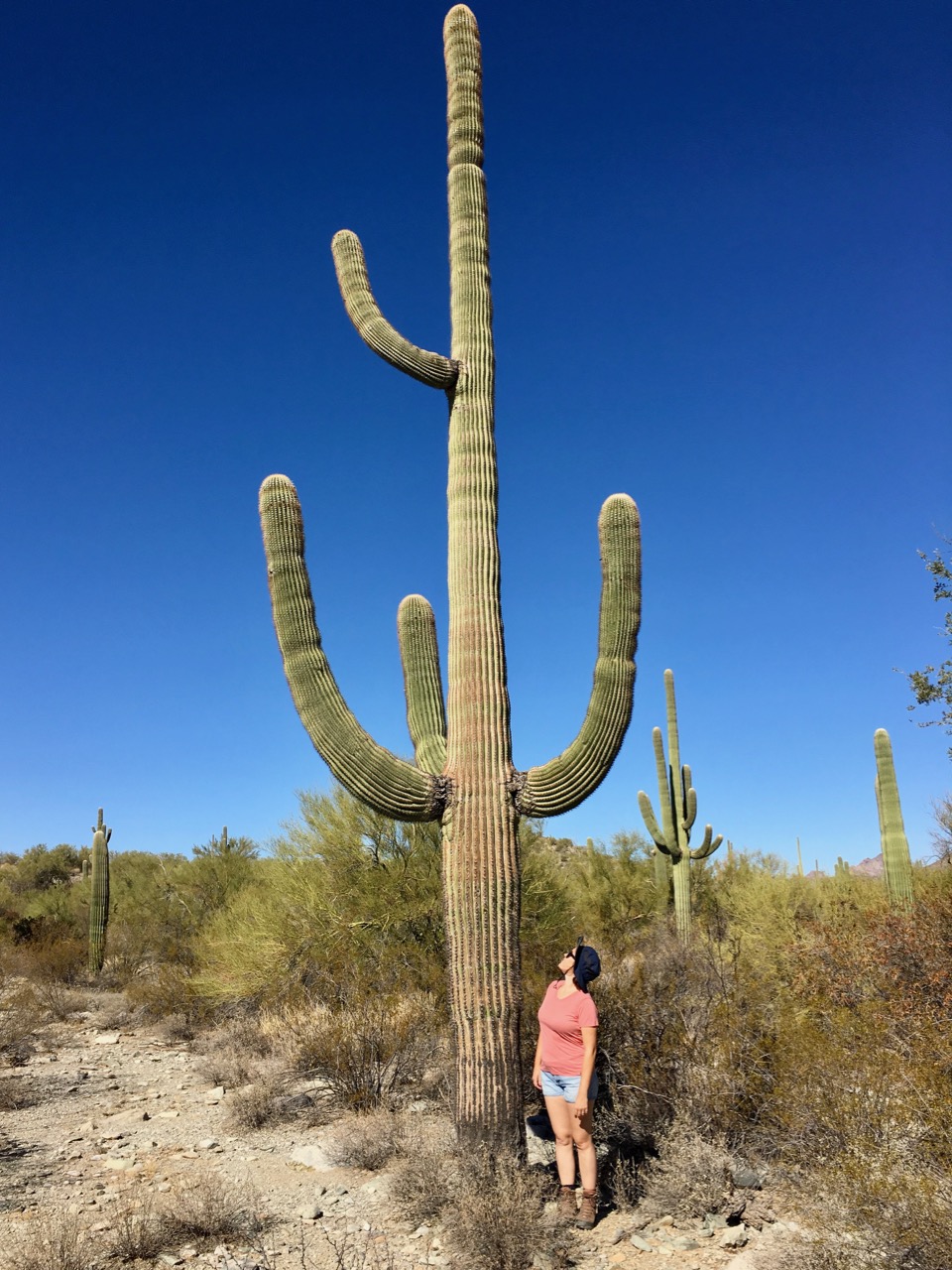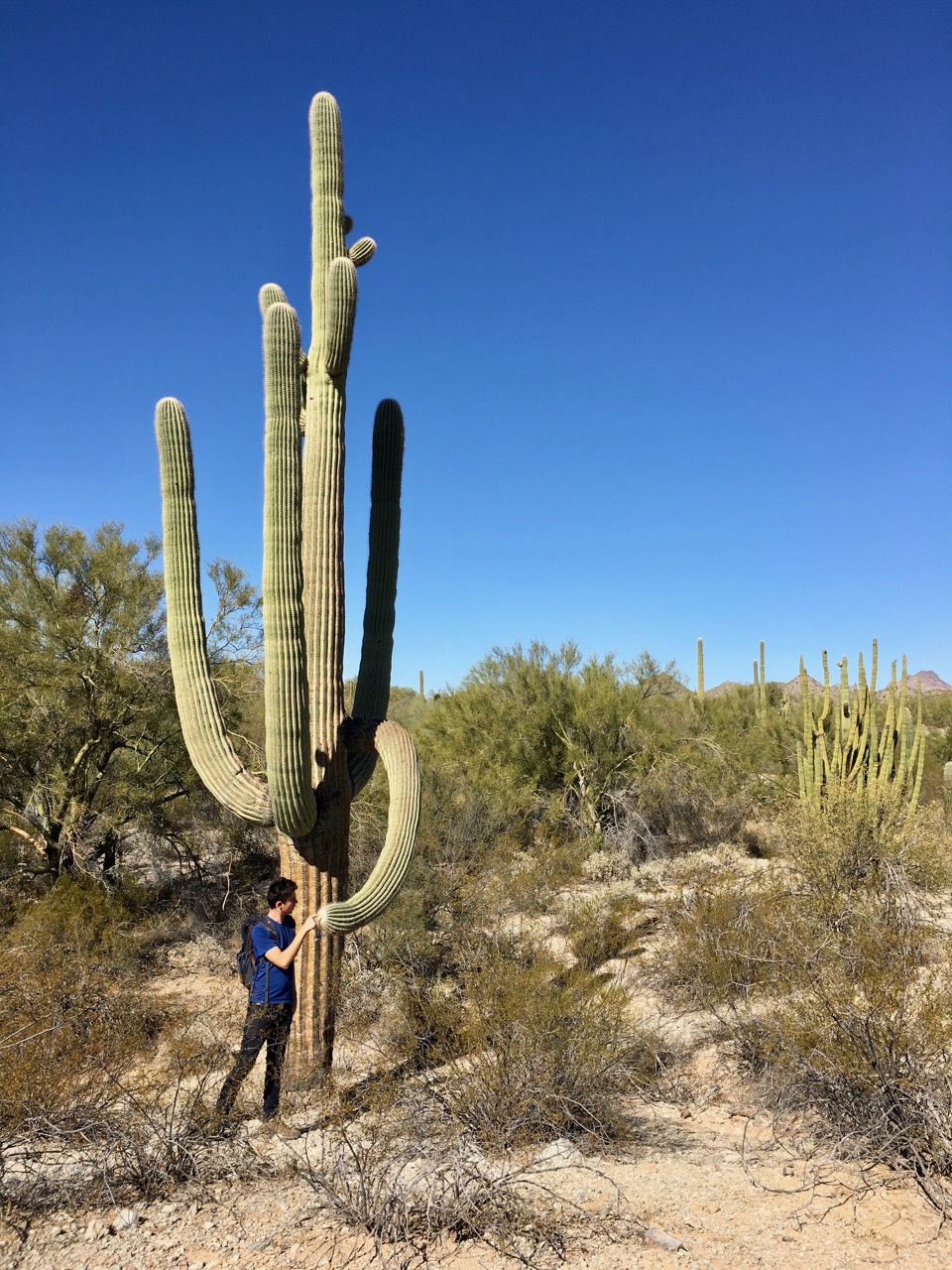 This is the Organ Pipe cactus.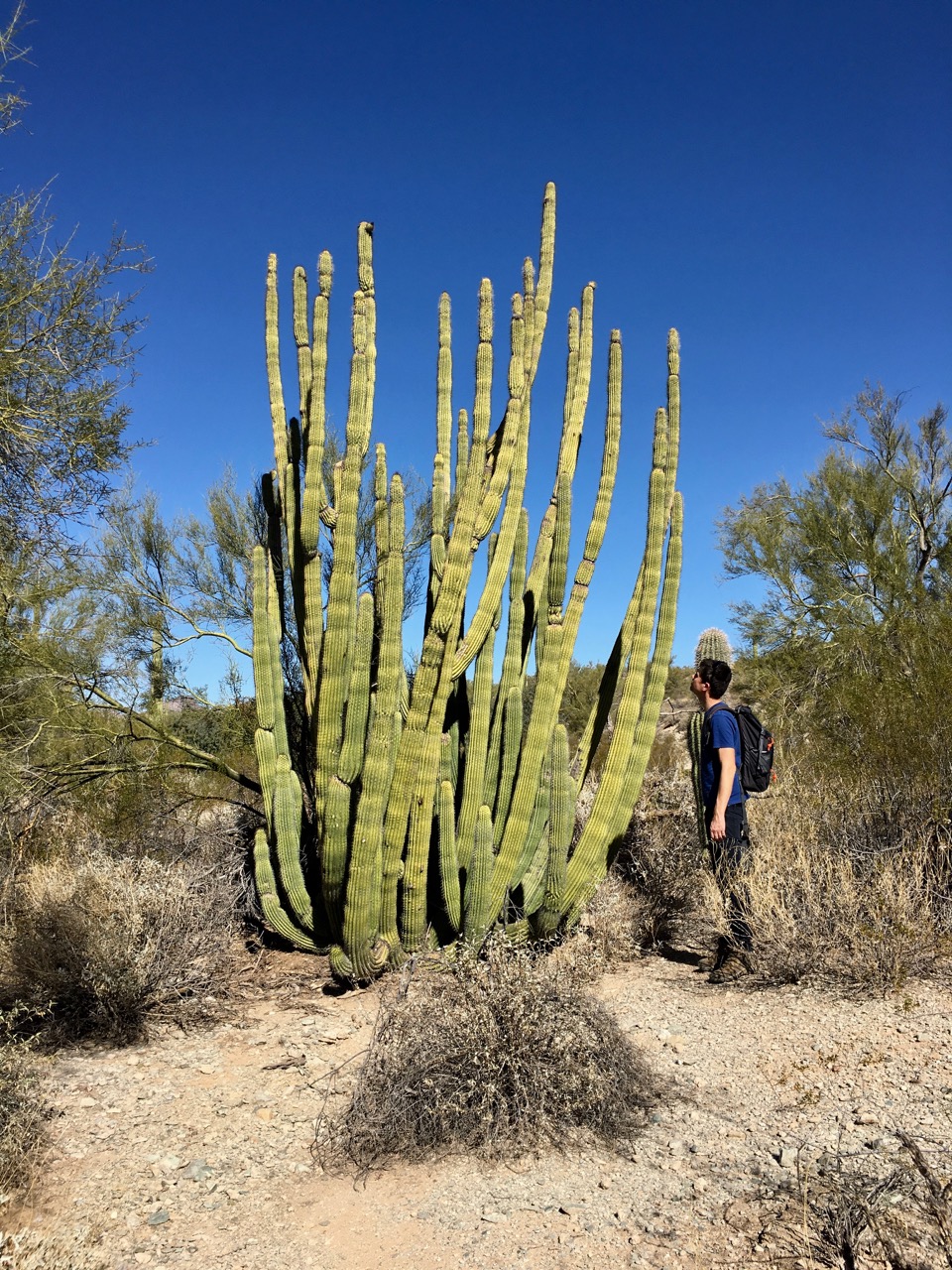 Saguaros can have more than 25 arms. They can live up to 200 years. They can be 60 feet (18 meters tall). The taller they are, the older.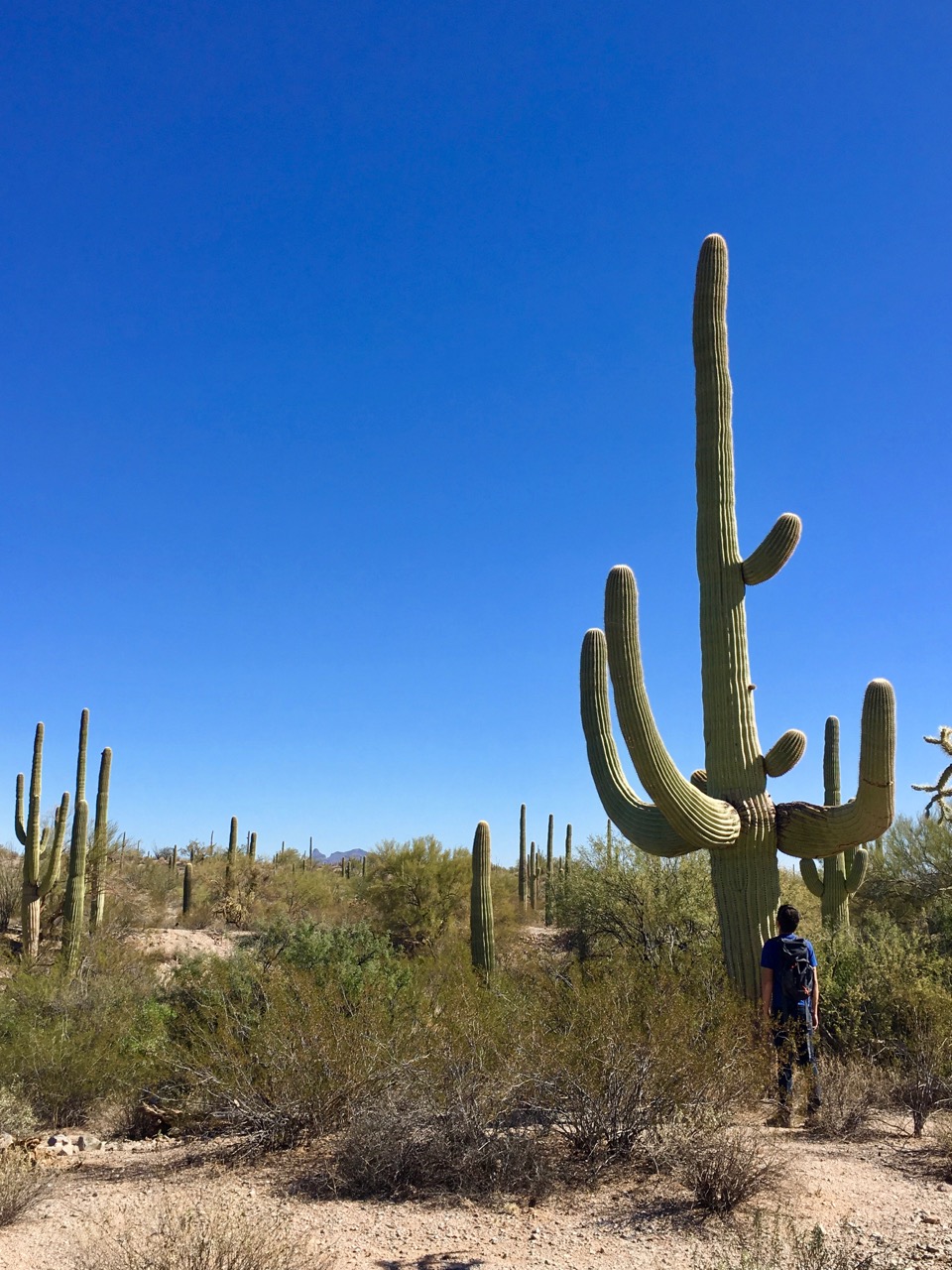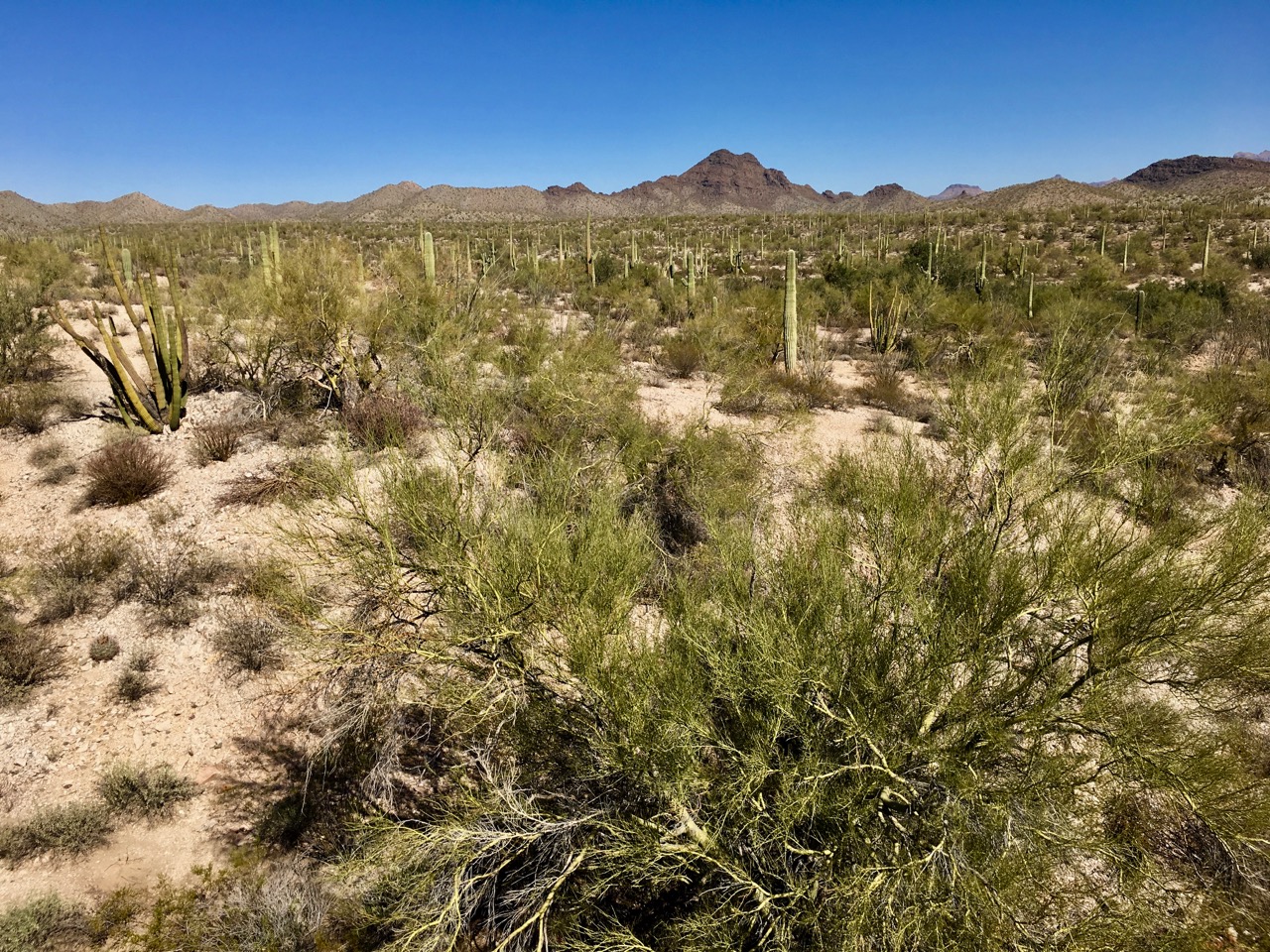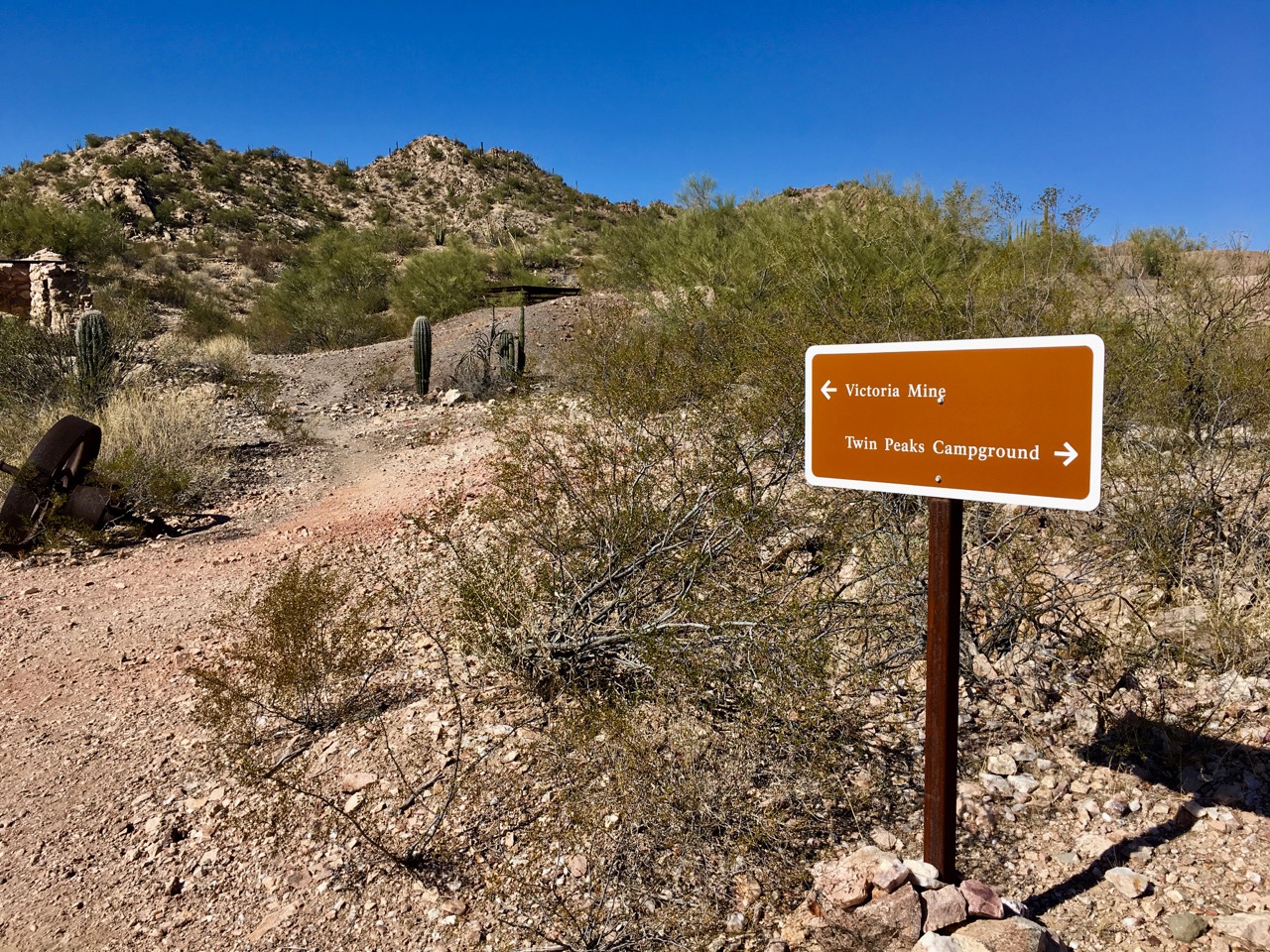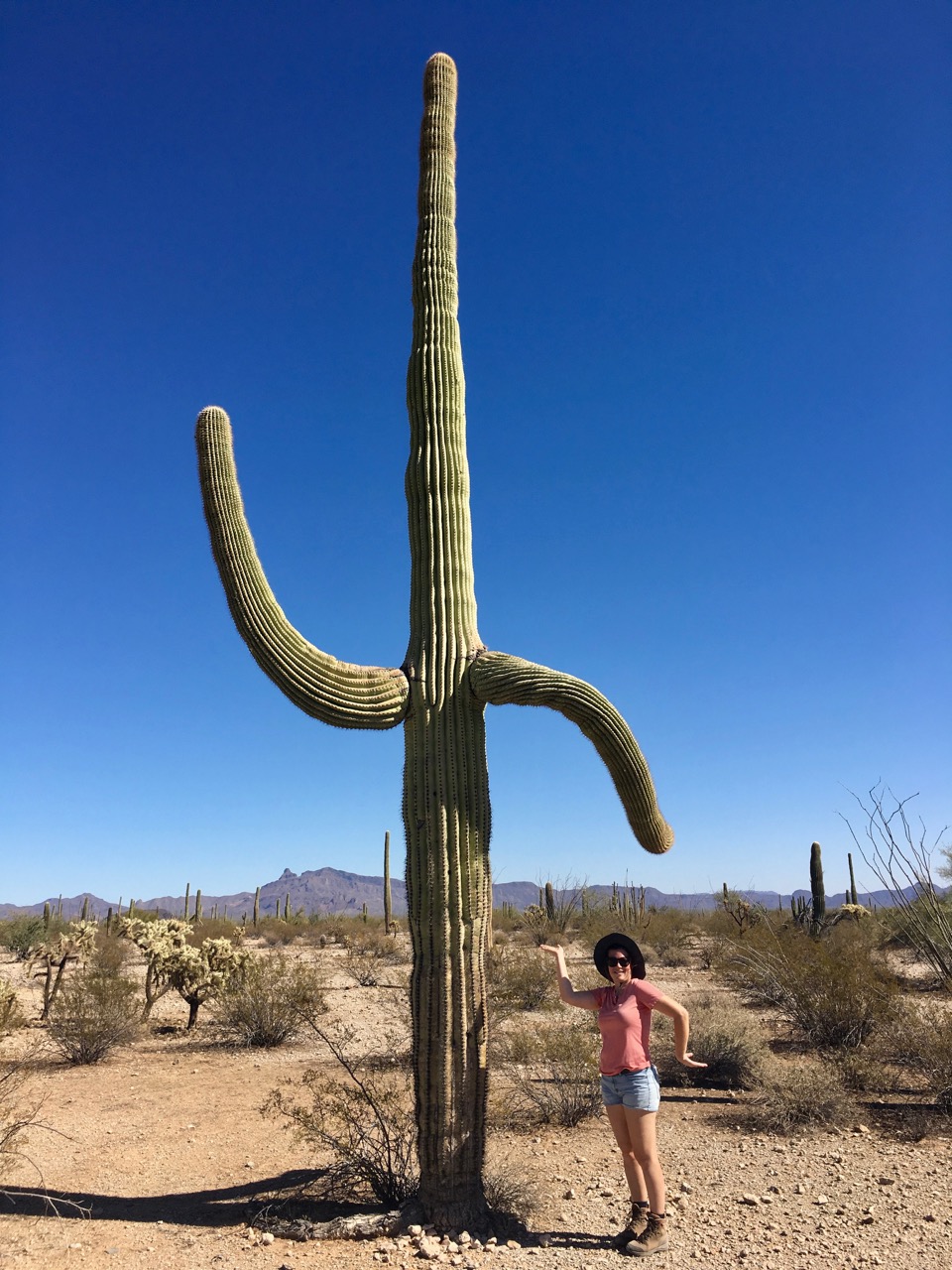 Tucson & the Saguaro National Park
Driving towards the East, we arrived in Tucson. I'm gonna say it now so it's written in digital stone: Tucson is the coolest American city. Tucson has public transportation, has some really cool shops (I love gem stones and pothead t-shirts). It's possible to camp North of Tucson in the Oro Valley, in Catalina State Park. This campground is great and very close to the city. I love when I can make a campfire in a city.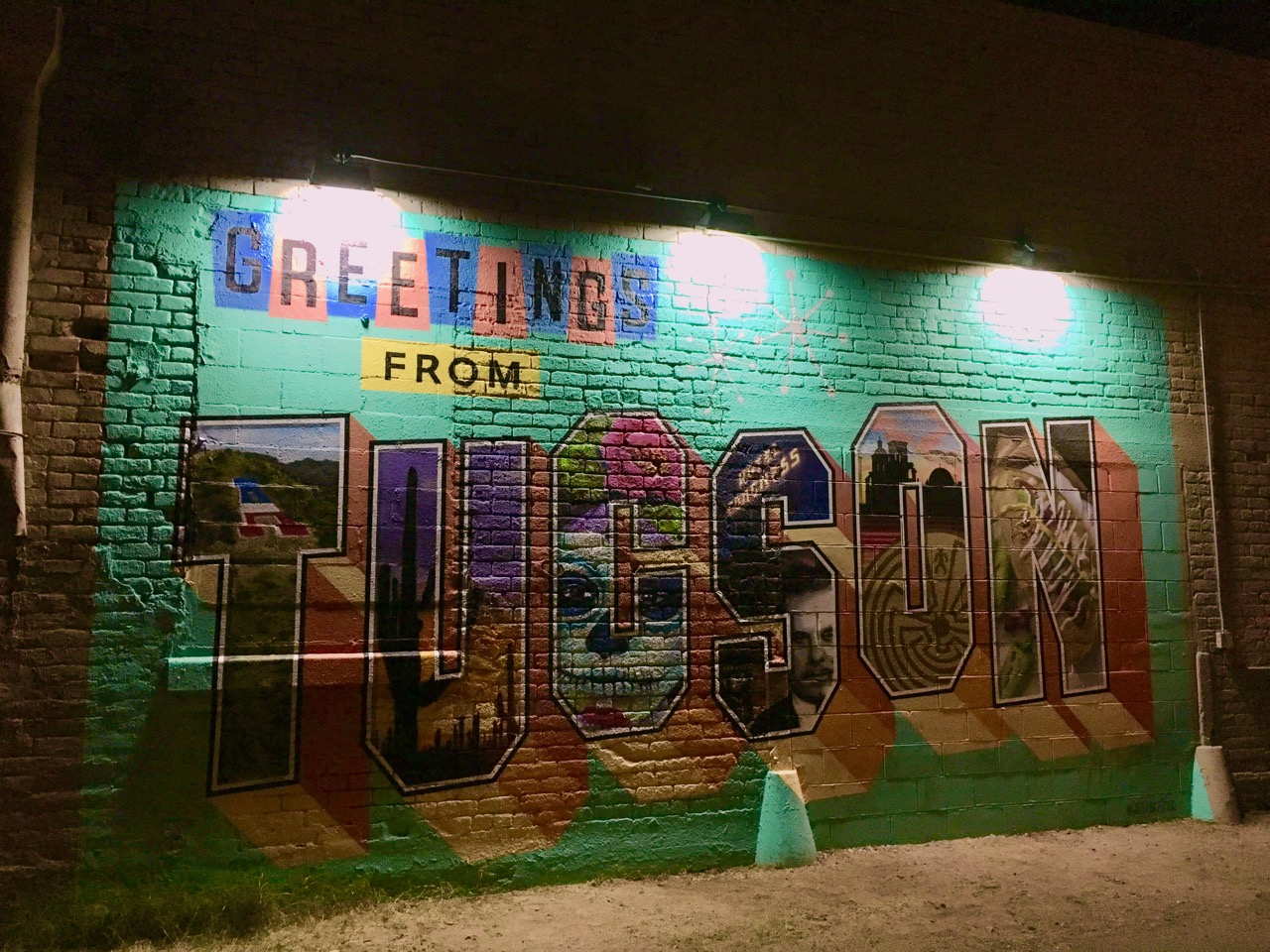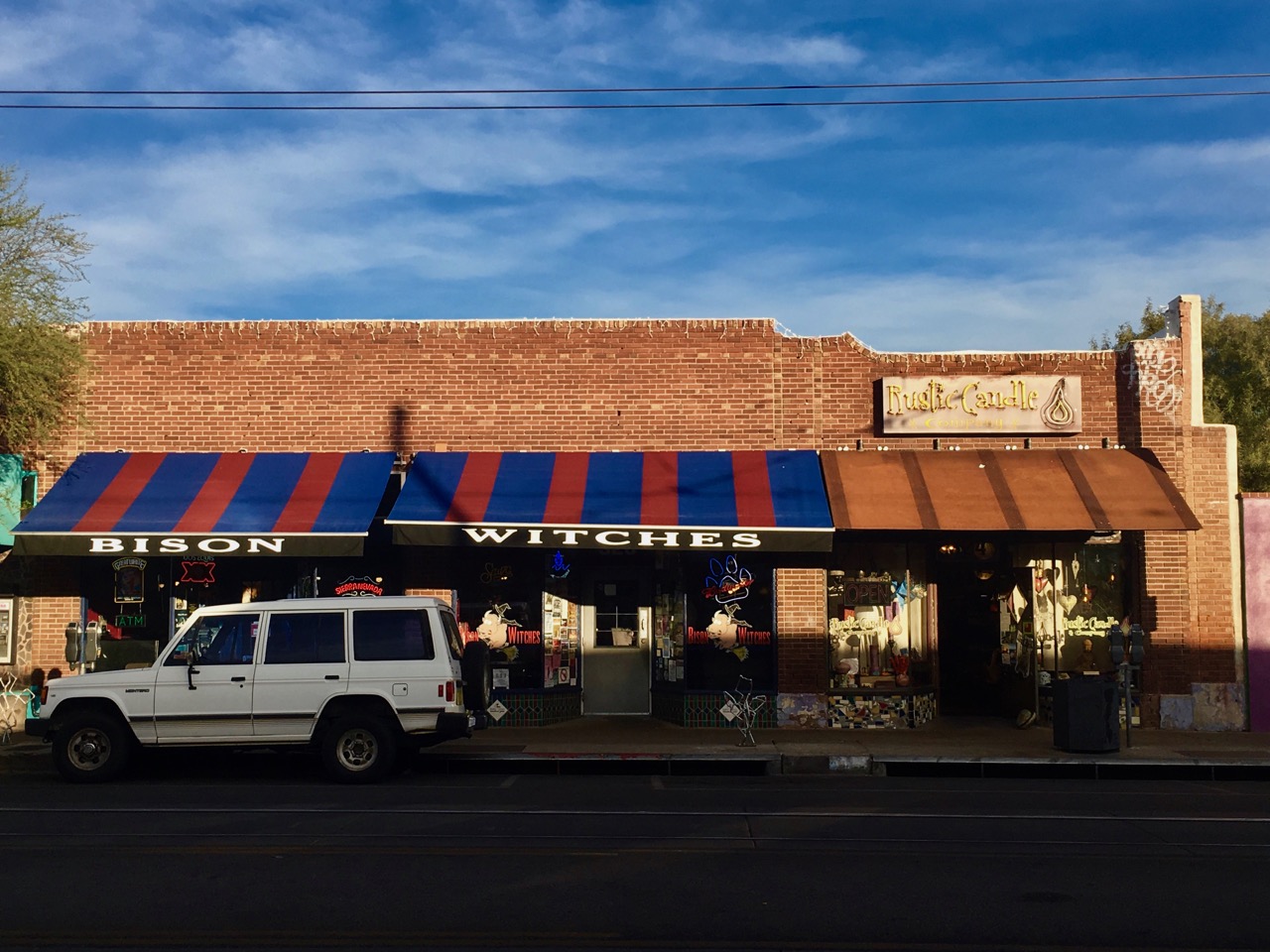 In Tucson there's also a copy of the best pinball machine in the world, Medieval Madness.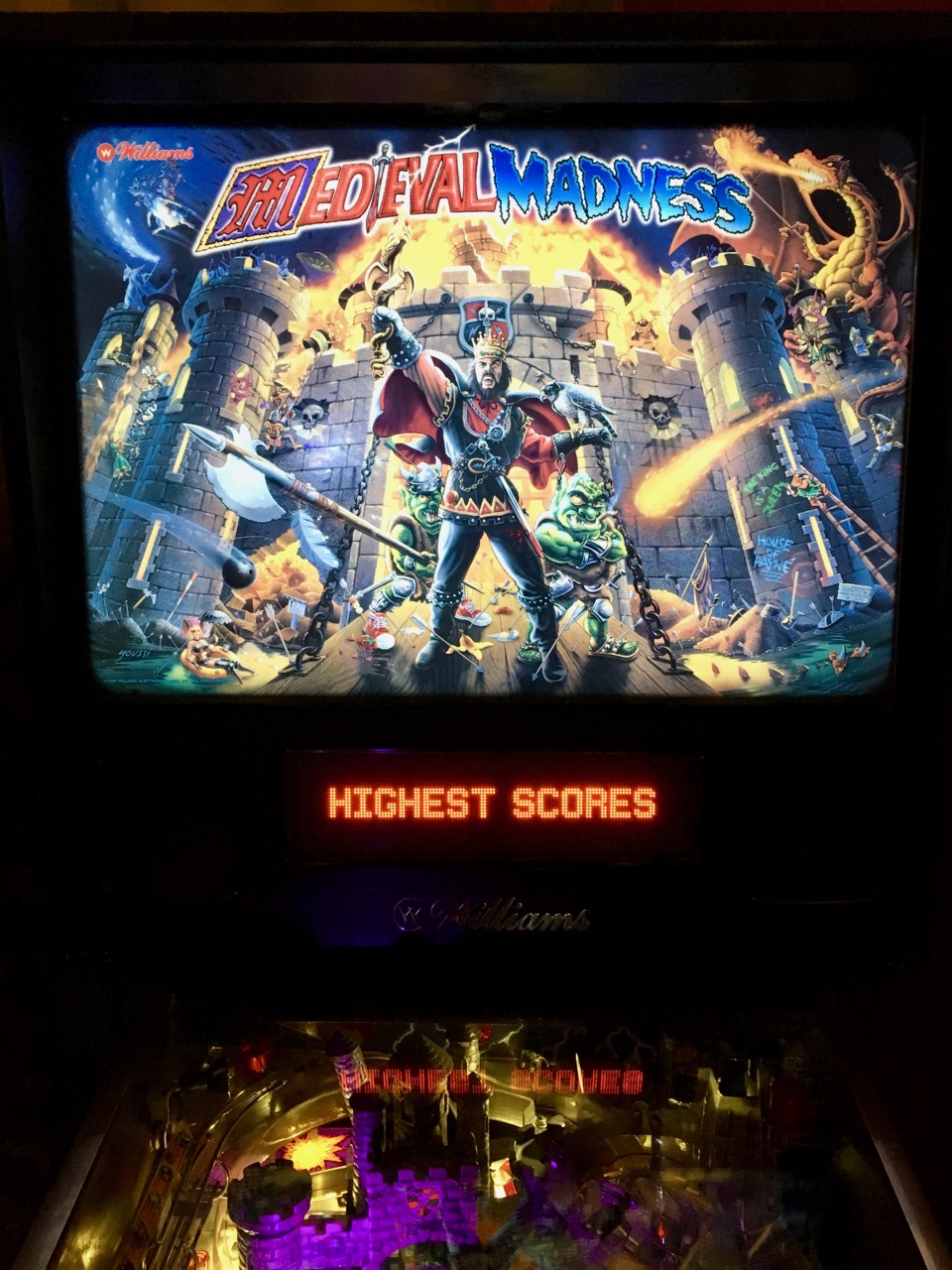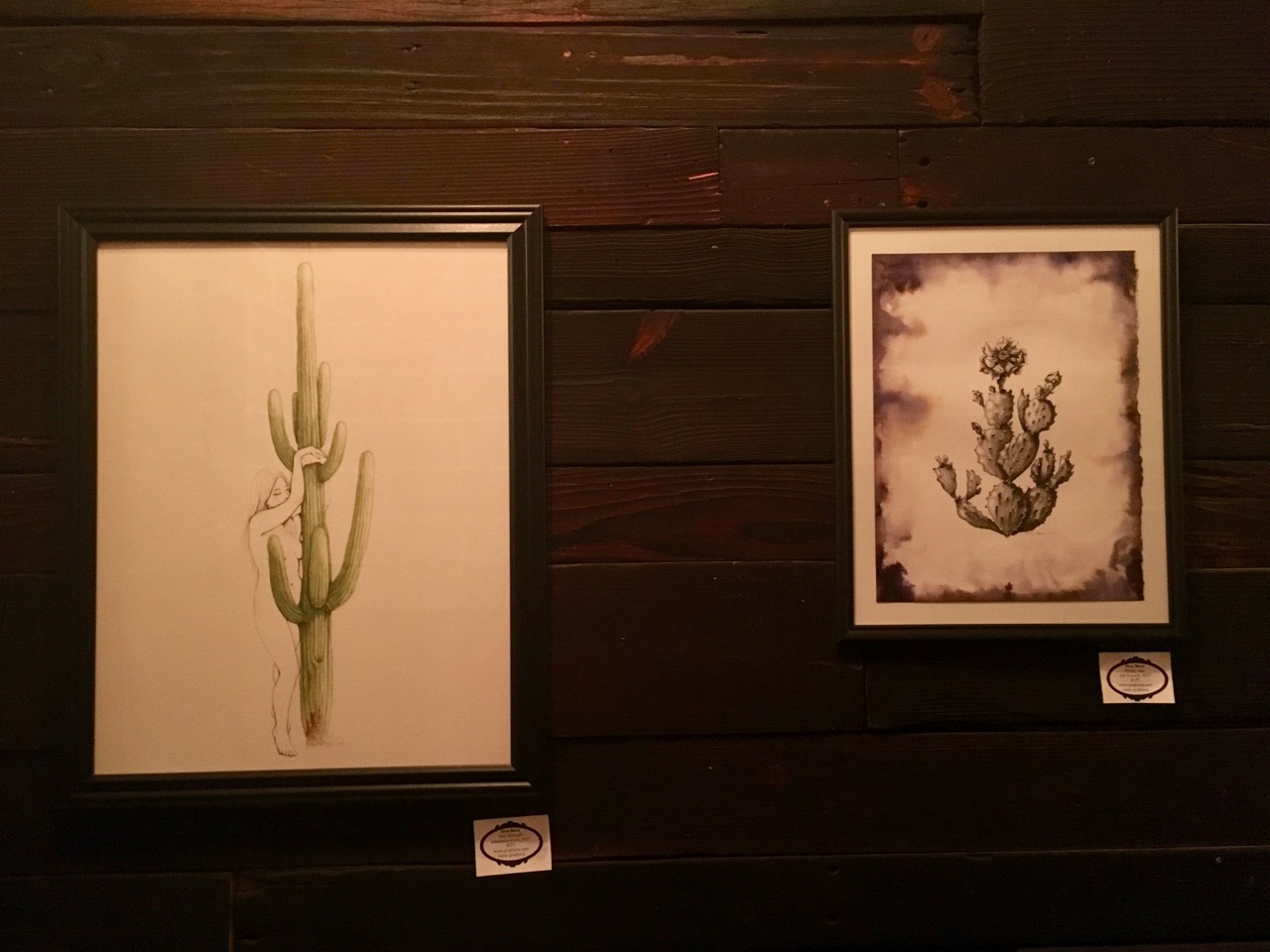 There are two Saguaro National Parks, one located on the West side of Tucson and the other on the East side. Because we read about it and we heard people mentioning it, we headed to the Eastern Saguaro National Park. It mainly consists of an awesome scenic drive. We did get lost trying to hike in the parc before sunset, but if we had had more time that would have been okay to hike this place for a long time.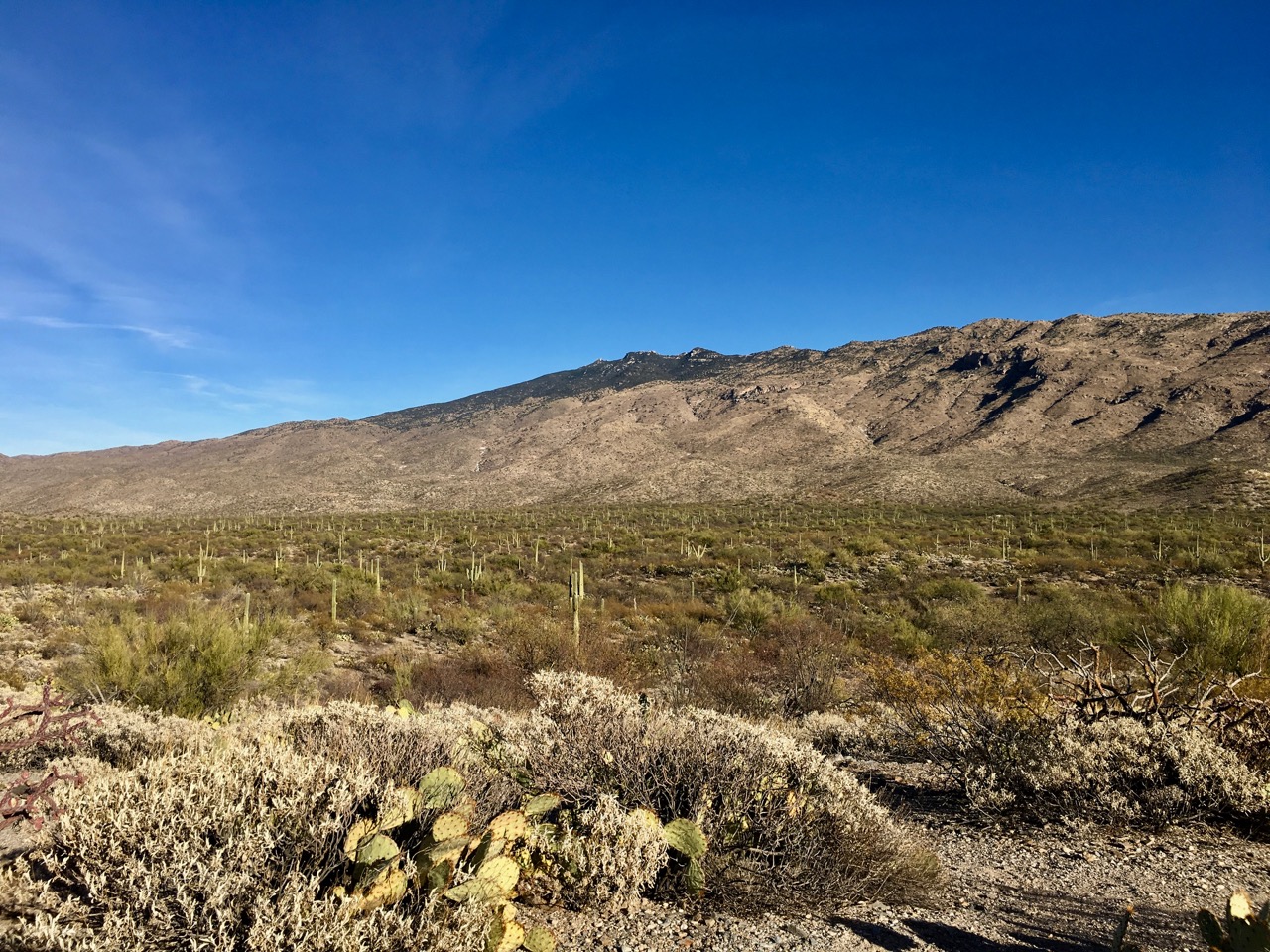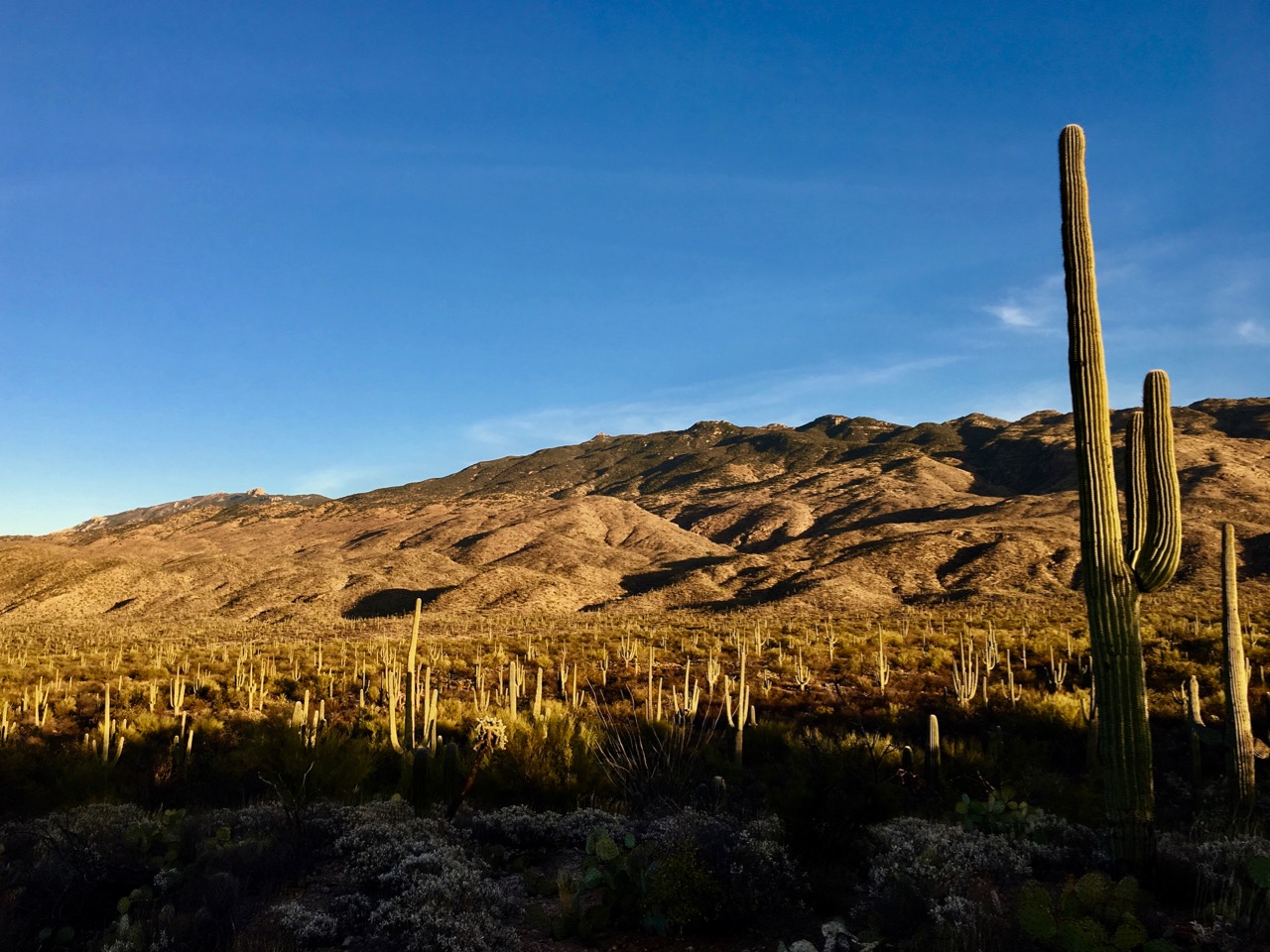 This park fulfills some of Hollywood's fantasies when it comes to the Wild west, and has been used as a filming location. It's very unlikely that saguaros will survive climate change. Which might explain why they seems to be giving us the finger sometimes?