And then, in March 2018, we finished our first big tour of the US. We settled again. In the Hudson Valley, in New York. Before starting my job again, I had a 10-day window. We found a house earlier than we thought… We had never seen the Niagara Falls… we always wanted to try dog sledding… so we just drove straight to Ontario during the winter!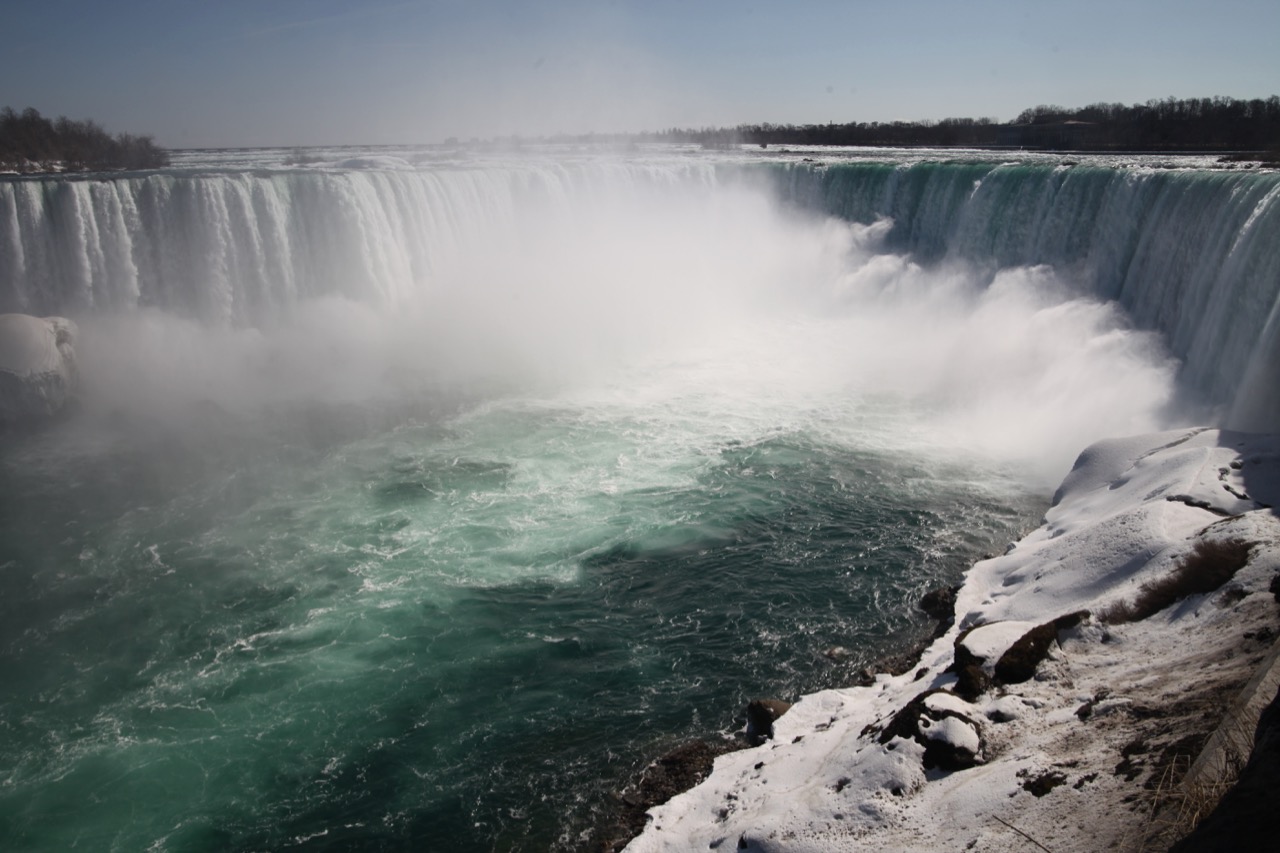 Niagara Falls in Winter
Visiting Niagara Falls during winter time is wonderful to avoid crowds. The colors are  vibrant, possibly due to ice melting in the Niagara River. It's definitely worth crossing the border to the Canadian side, as this is were the actual falls are visible. There wasn't much to do on the US side.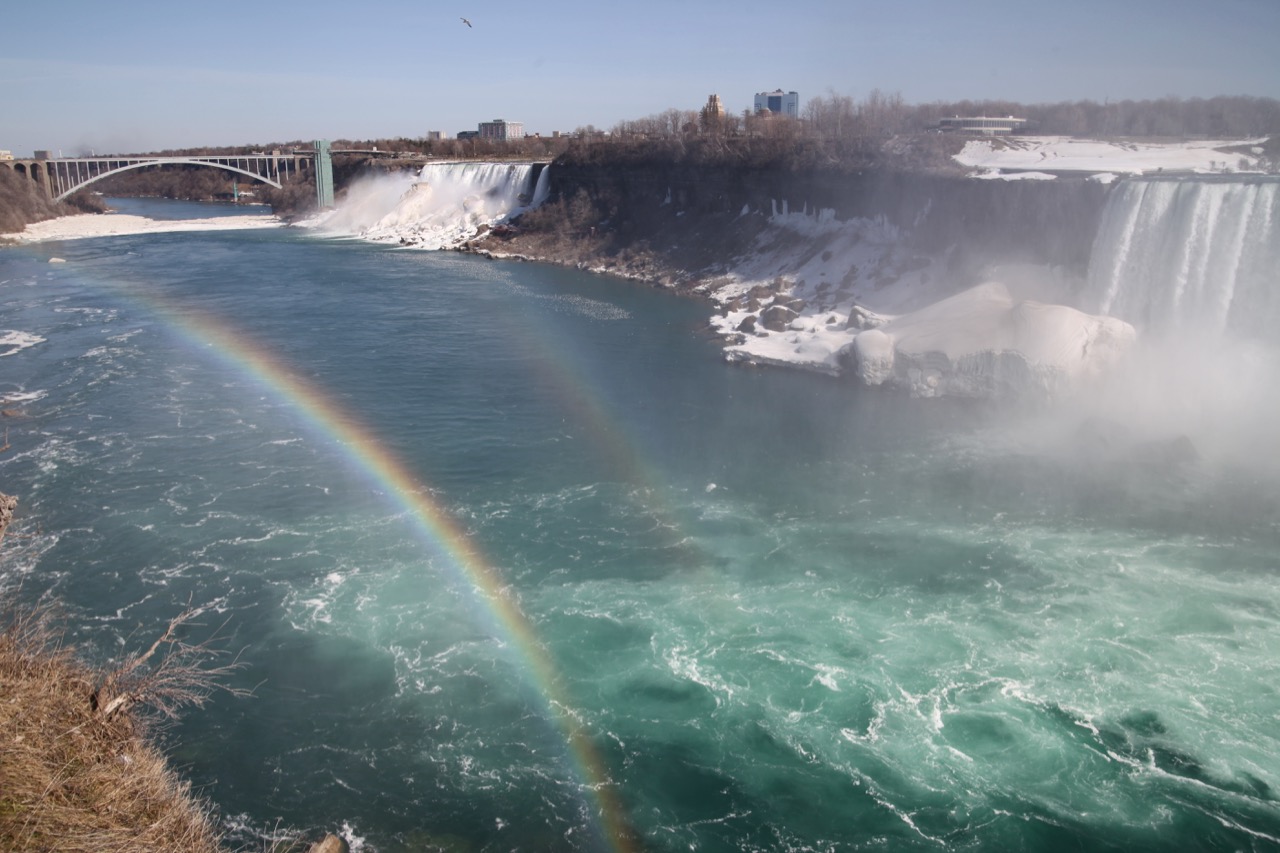 We got lucky and arrived in Niagara Falls on a winter heat wave day. The temperature was above 15 celsius and we were able to stay outside for a while. The only downside if you want to get the full Niagara Falls experience during winter: boat tours weren't running at that time of the year.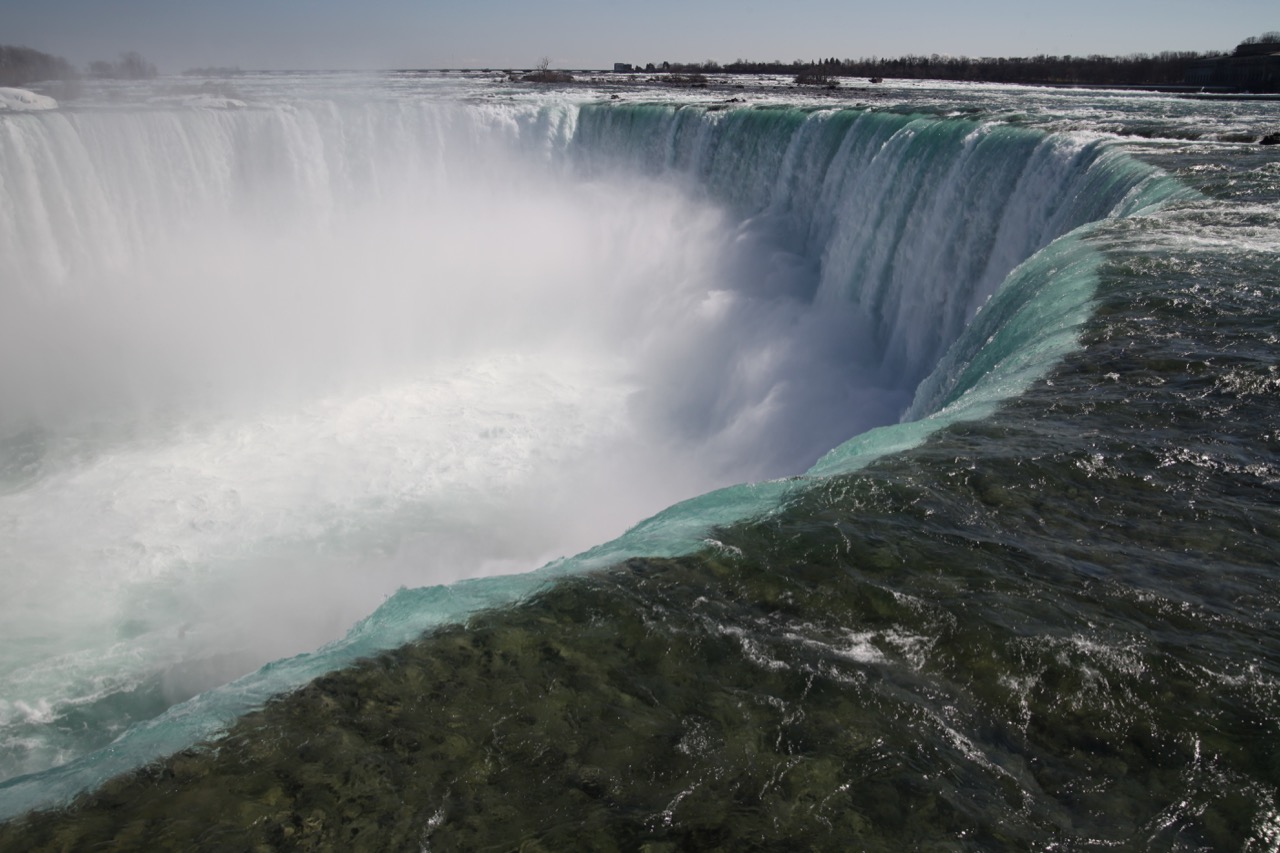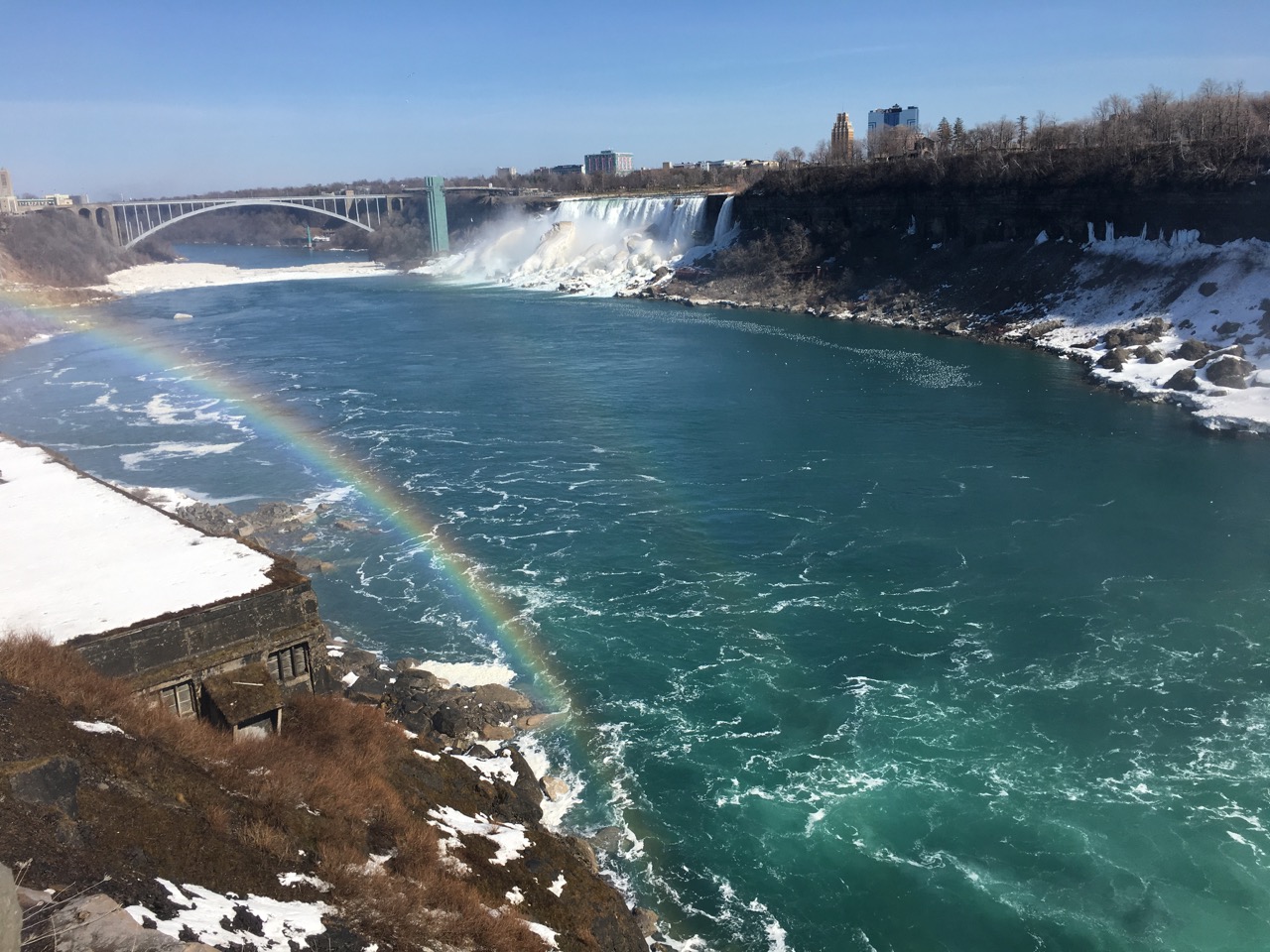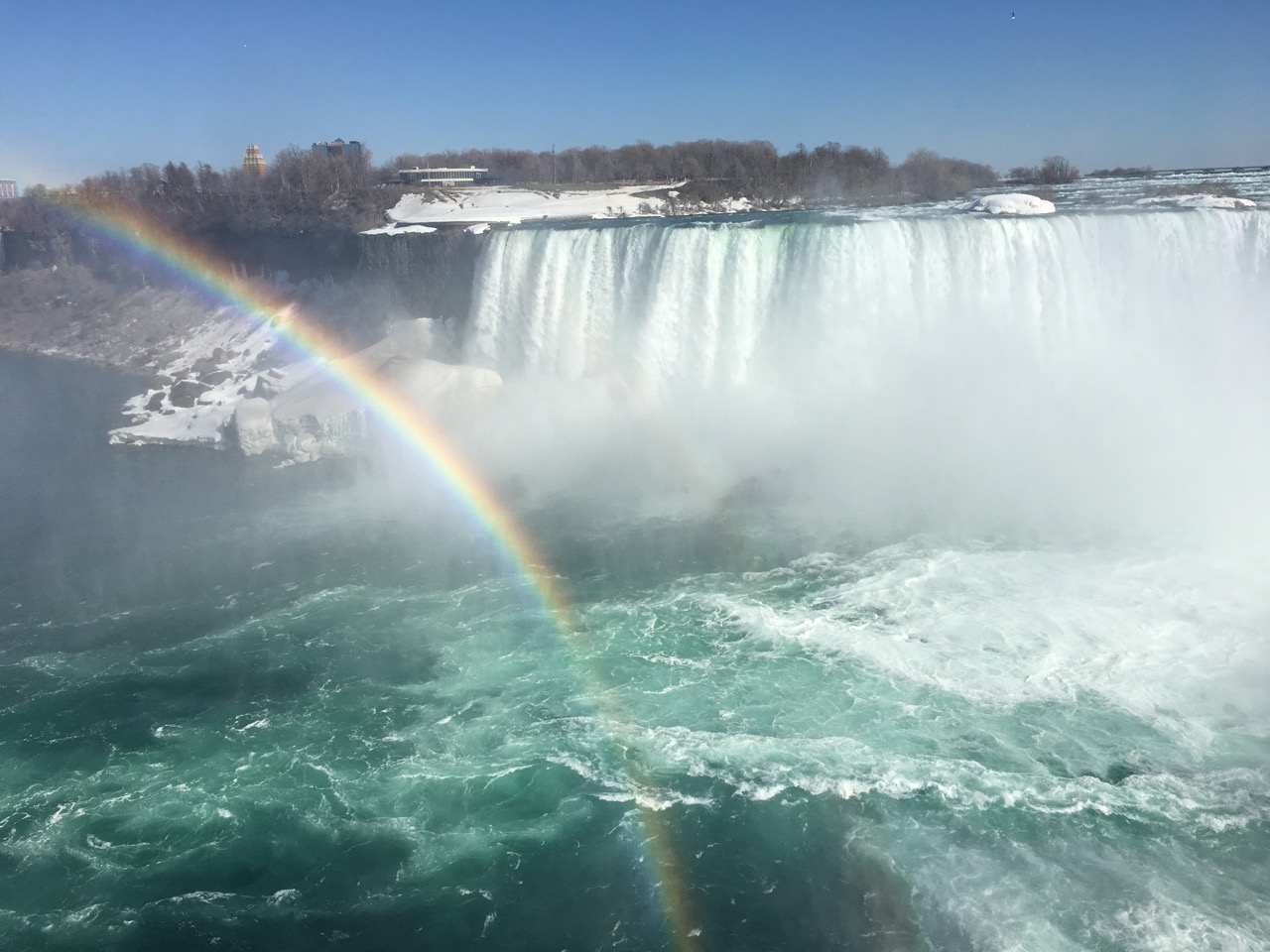 Toronto
Toronto is a great city. We only stayed 24 hours, but were able to walk all around Downtown and experience some of the cool bars and great Asian food in the Chinatown area. We also didn't miss great meat sandwiches at St. Lawrence Market.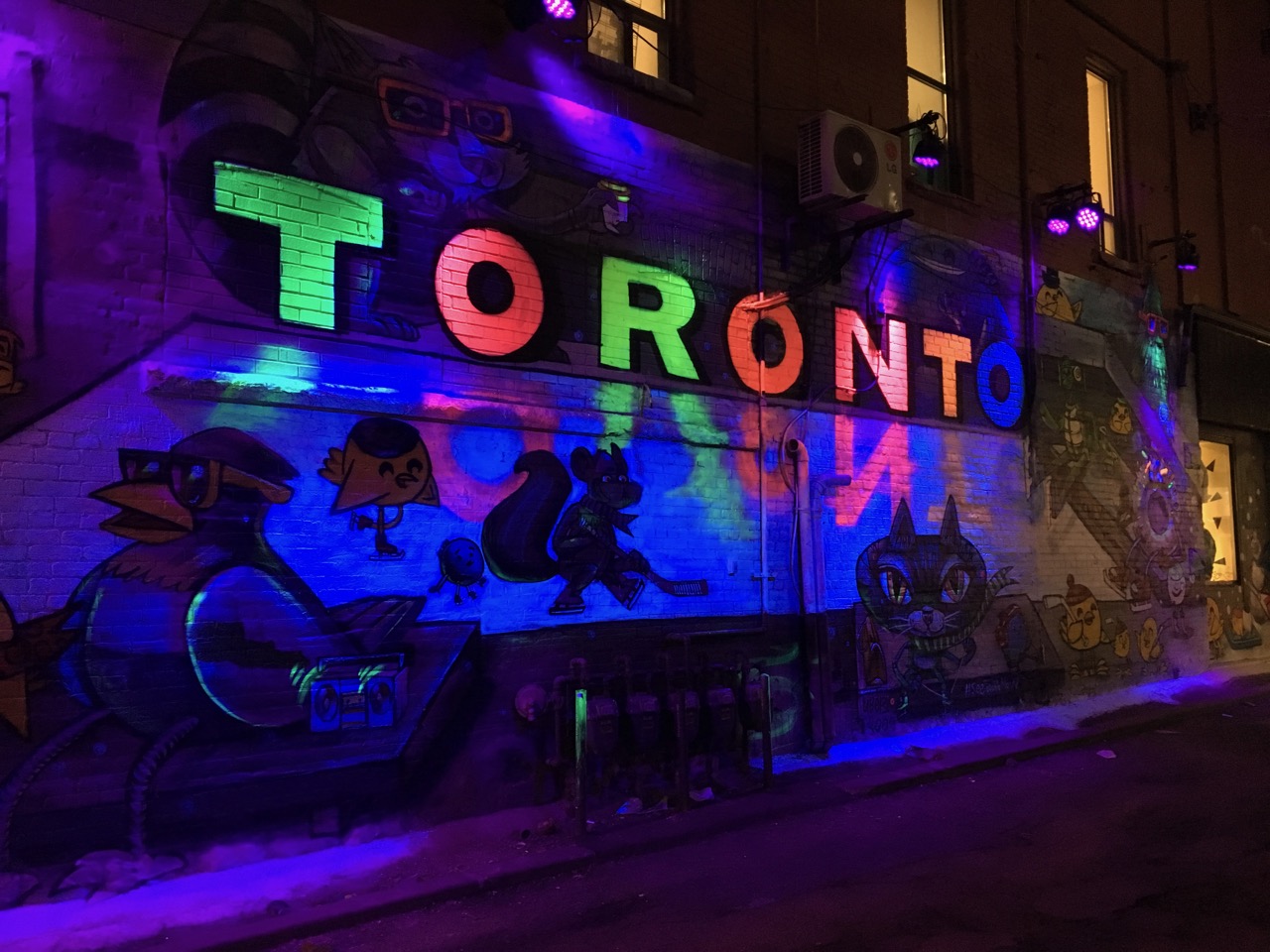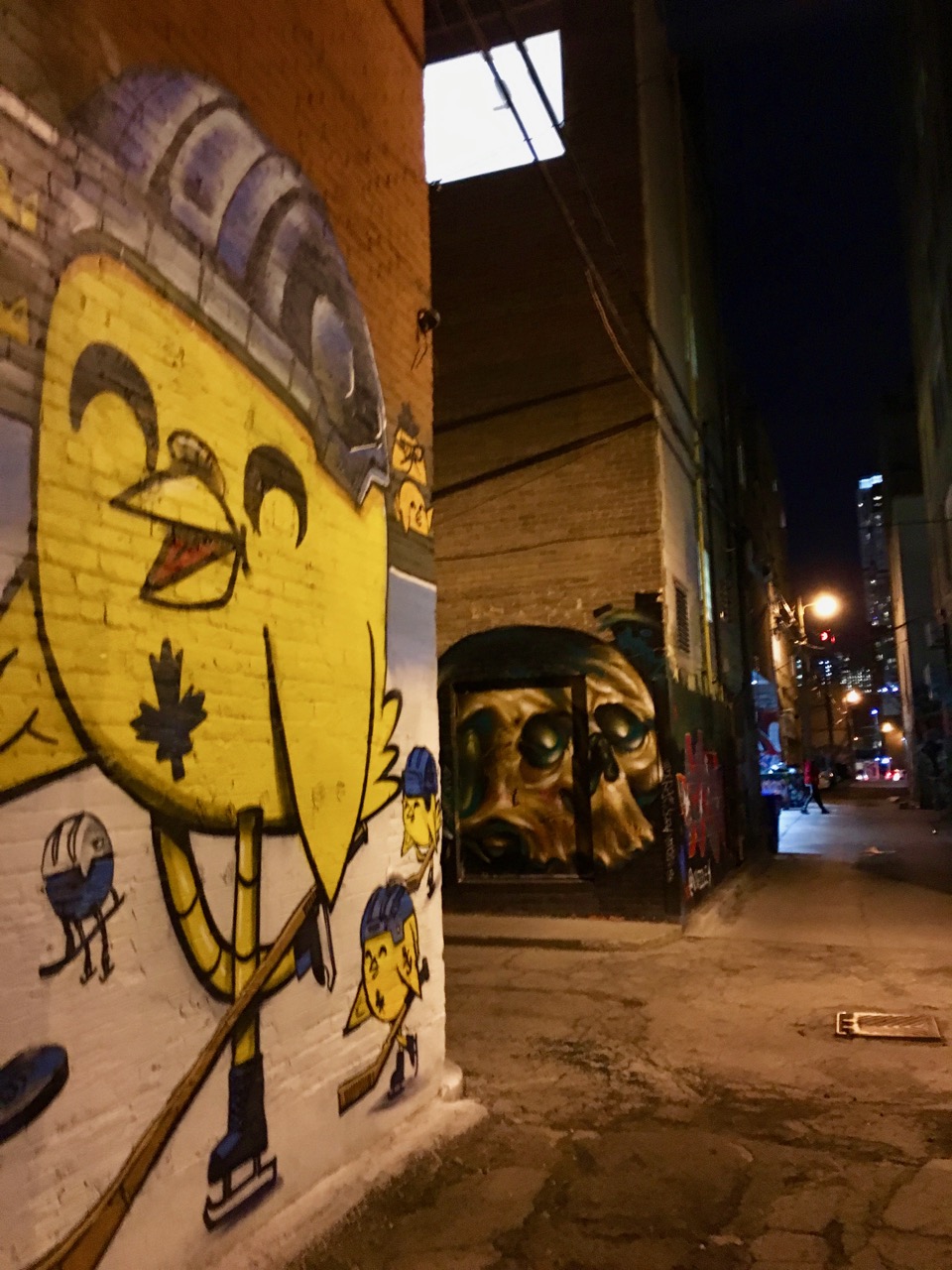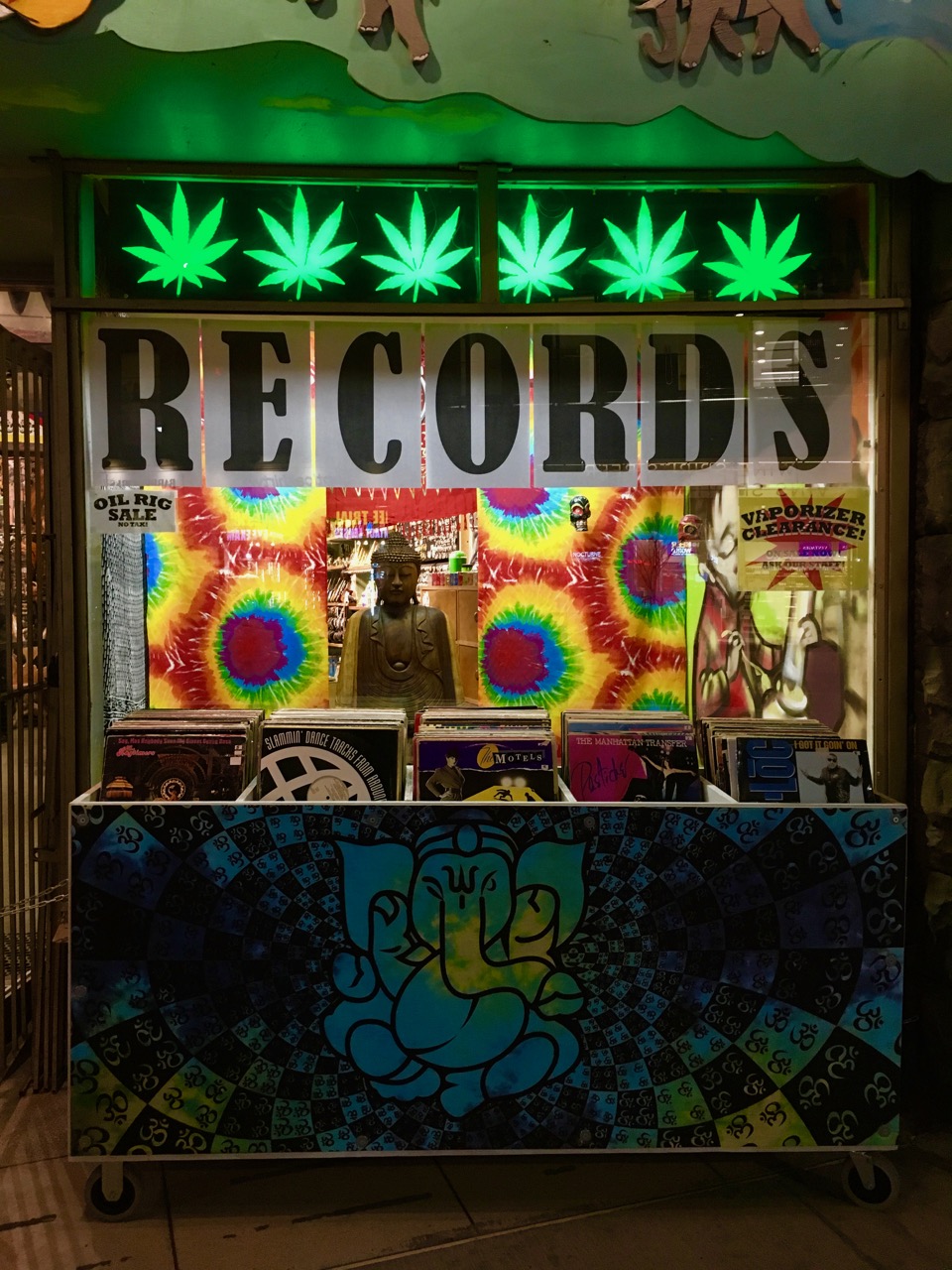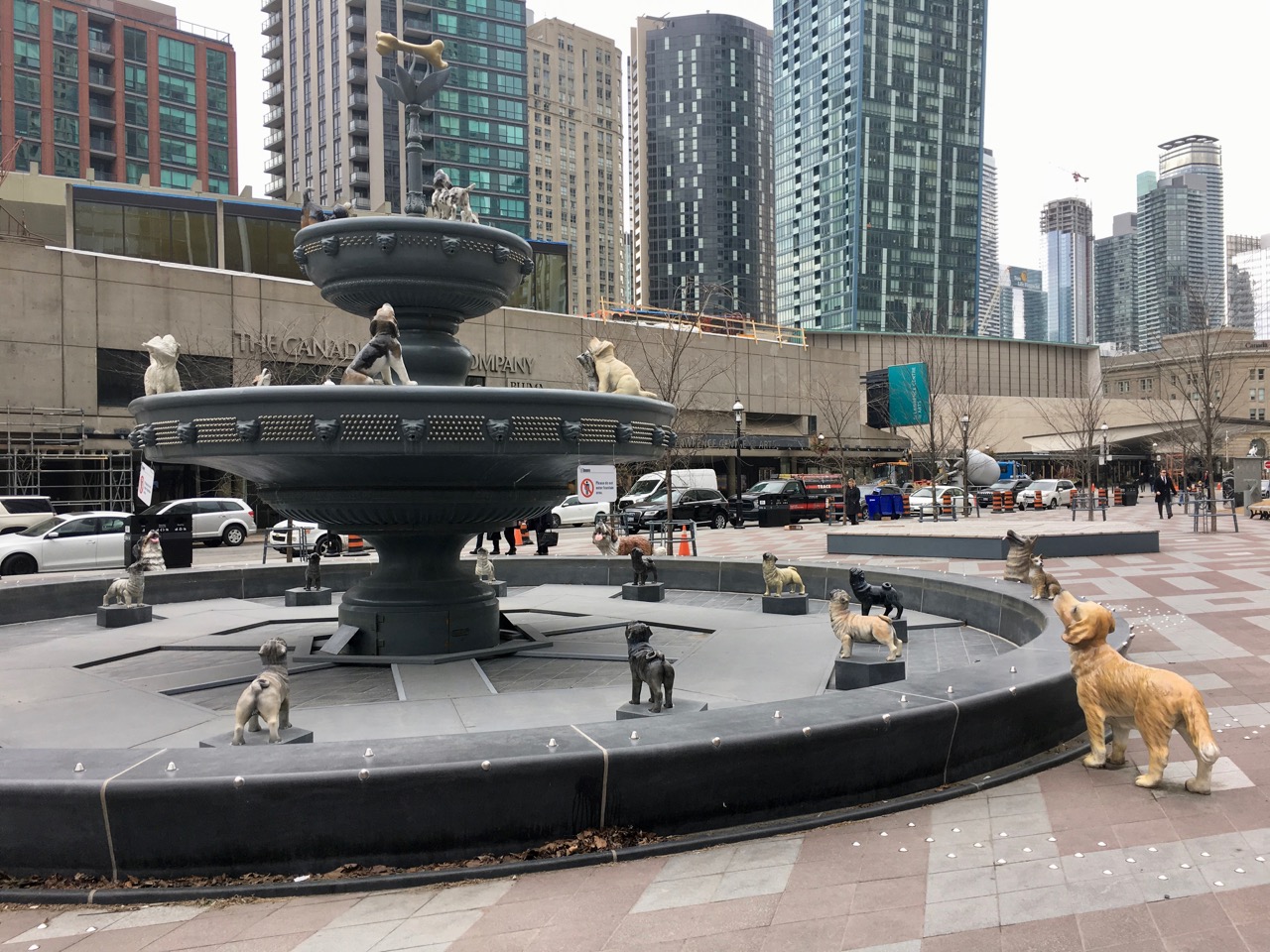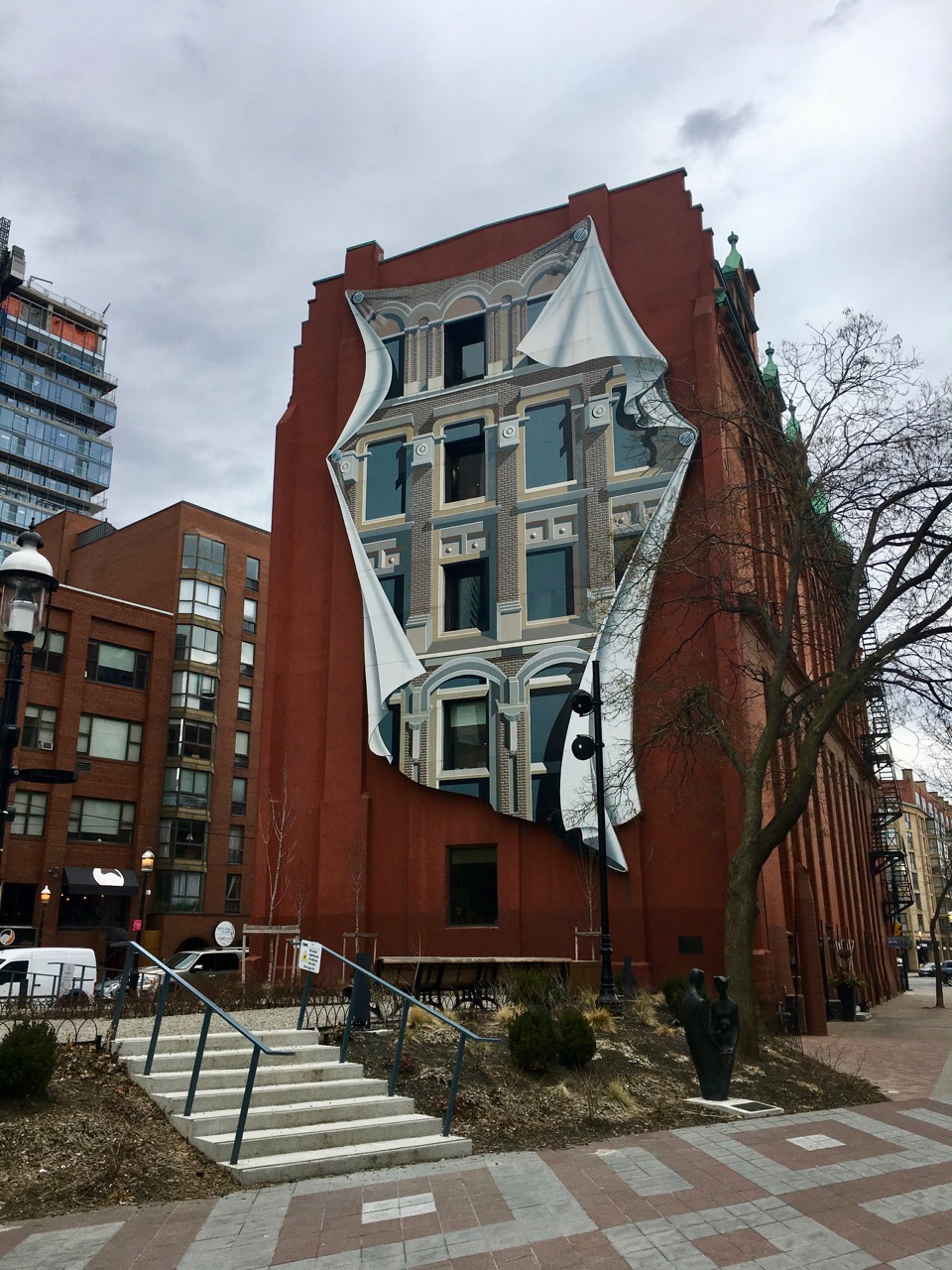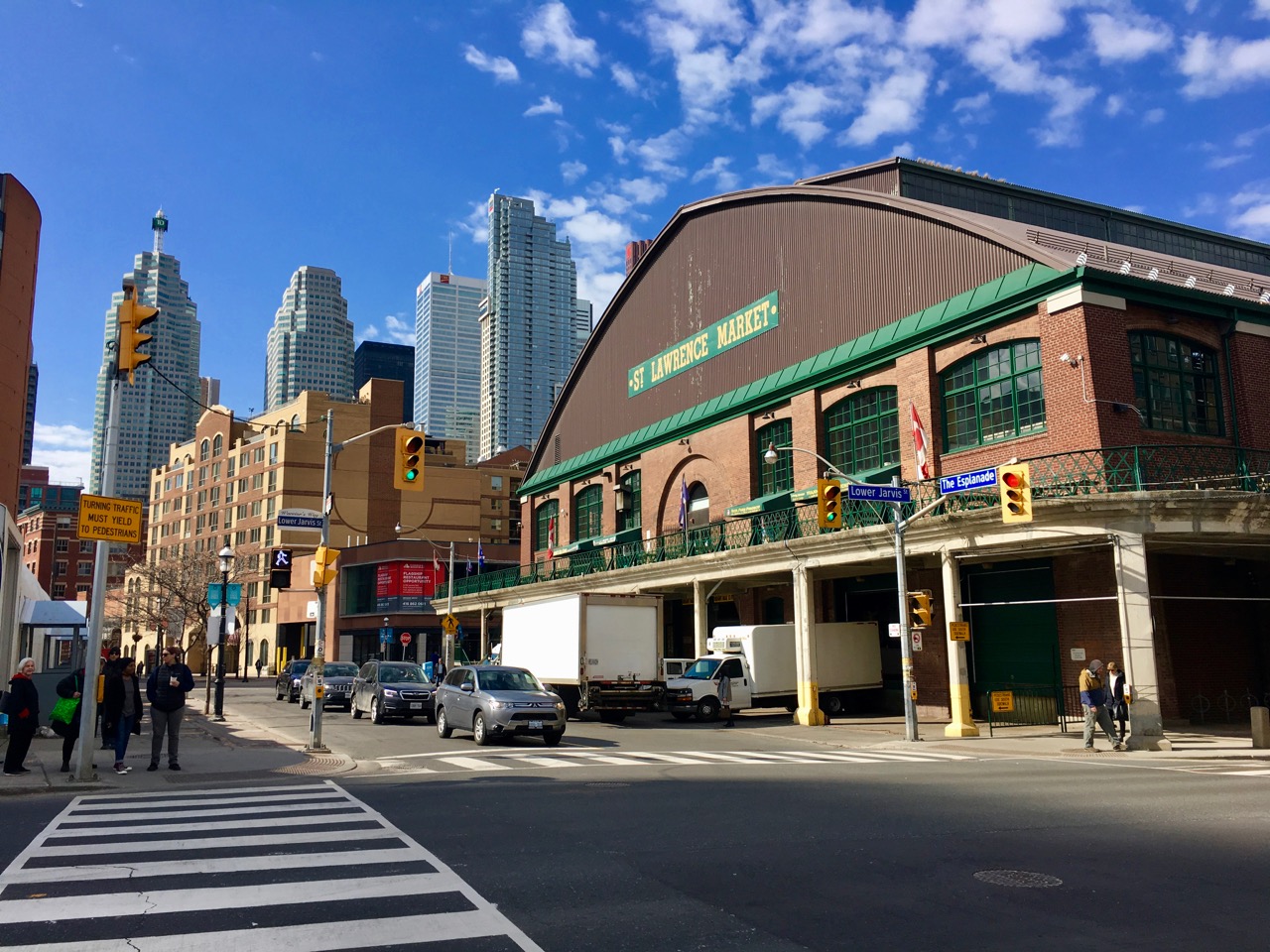 Dog Sledding at North Ridge Range
For our first dog sledding experience, we went to North Ridge Range in Huntsville. We were very happy about our experience. There are some safety instructions to follow, but overall it's not very difficult to drive a sled. You just need to brake all the time to ease the dog's effort and avoid injuries. You work in pairs; one person stays inside the sled (protected with blankets) and one person controls the sled, you can switch once during the 2-hour trip. It's important to be aware and in control at all times. We did fell during a curve but were able to get back on tracks pretty quickly.  Too bad there was little snow that day, but that didn't affect our experience so much.
North Ridge ranch was a good facility and the instructor (the "musher") was friendly -as long as you follow instructions! We liked that the group was small, only five or six sleds. Dogs were obviously well treated and happy. As the musher said, they "love to pull"! And they do love to pull it's true! They were always barking anxiously waiting to leave whenever we got close to the sleds. They are so active that they have to lower their body temperature constantly. To do so, they eat snow or they roll their fur in it.
And they also want a lot of affection. It's very hard to get a great photo as they are constantly moving and excited!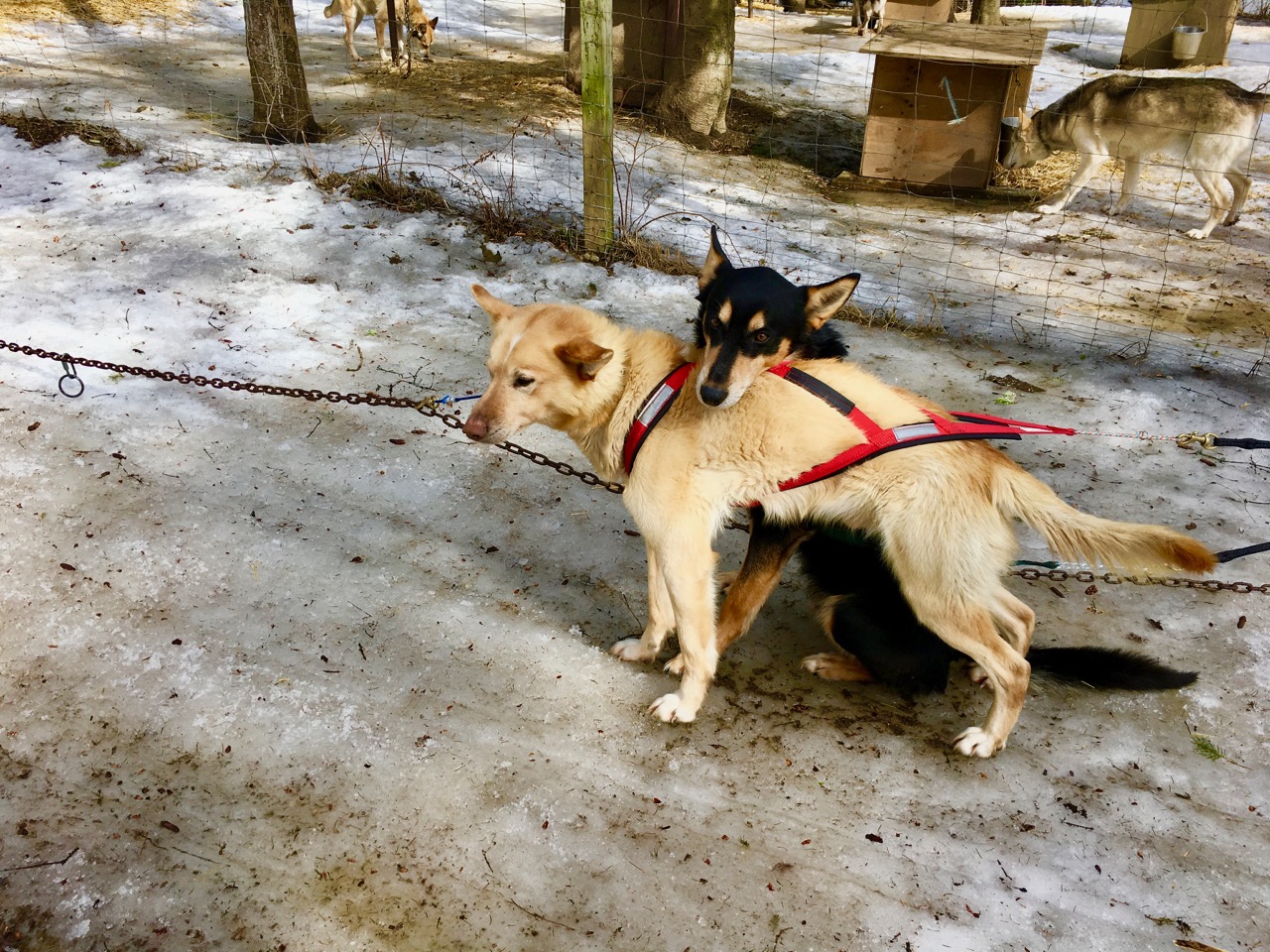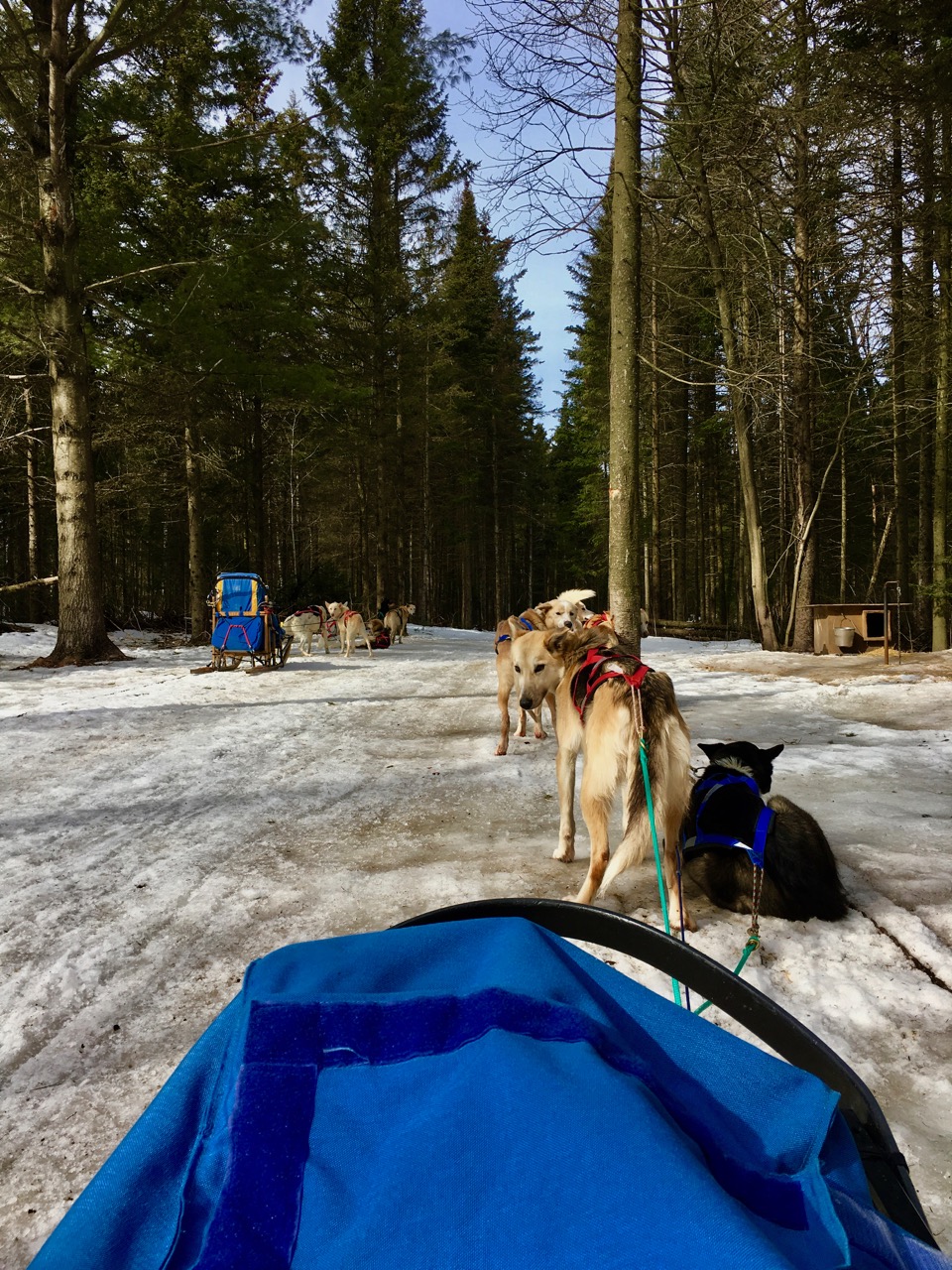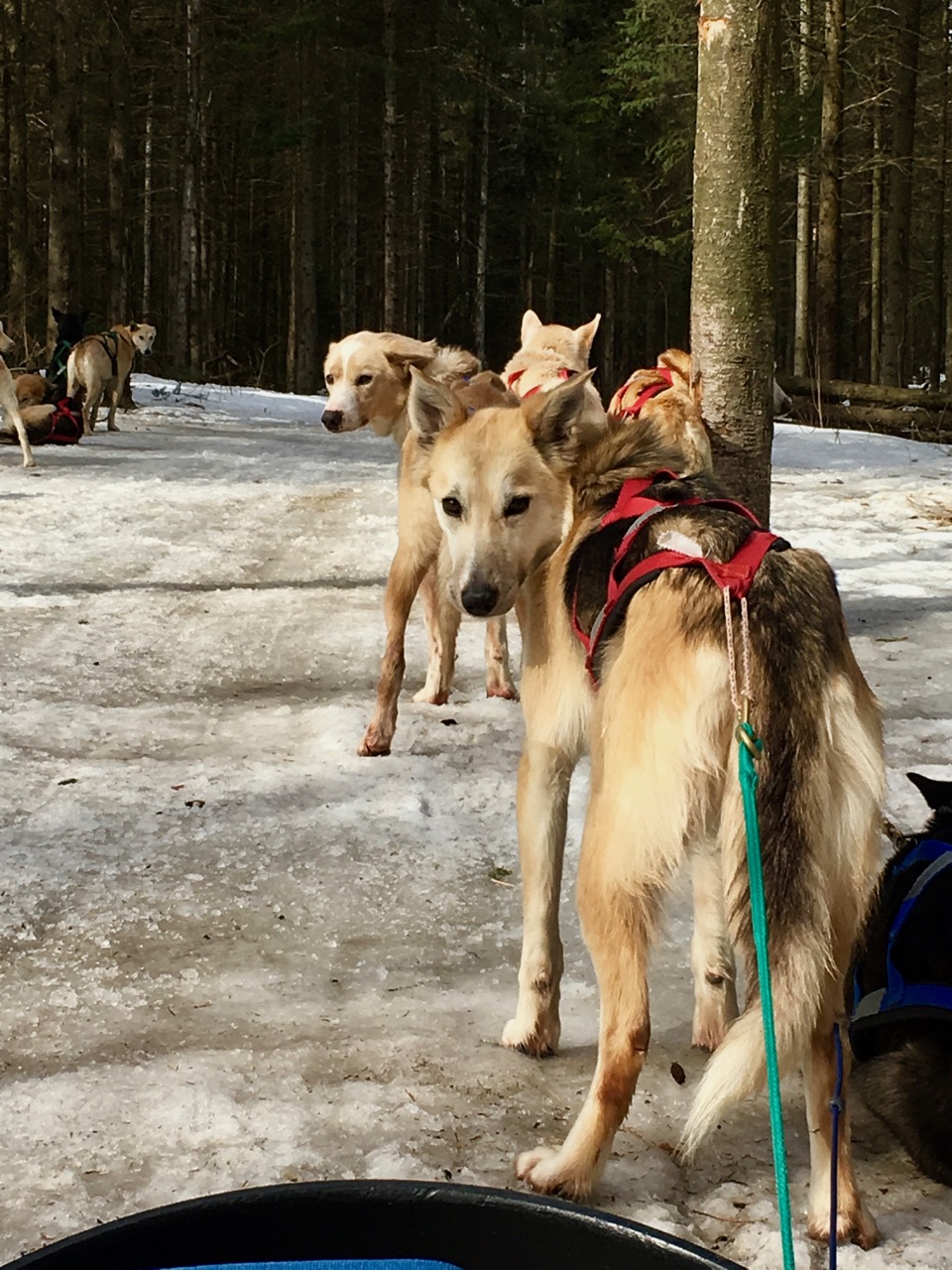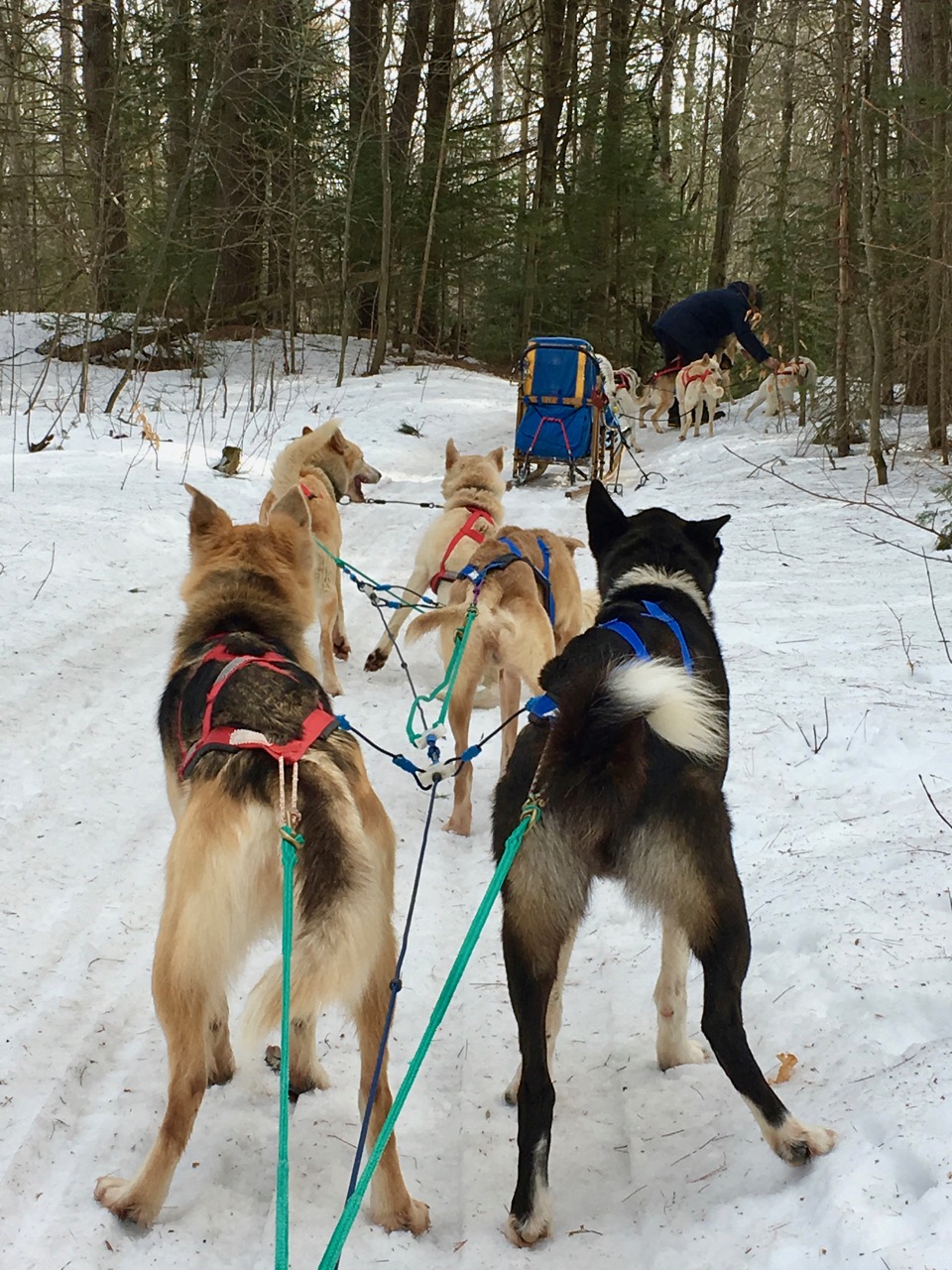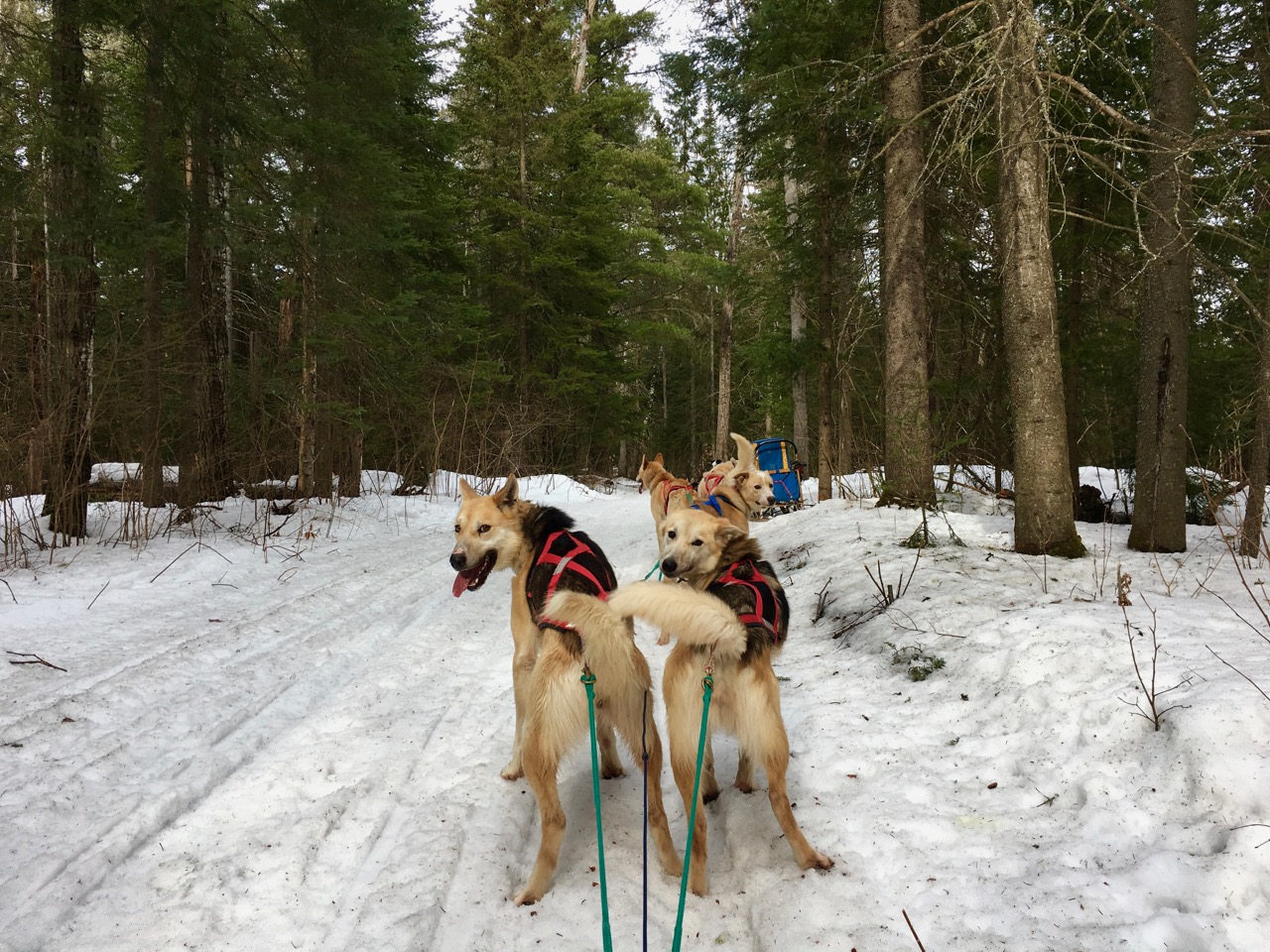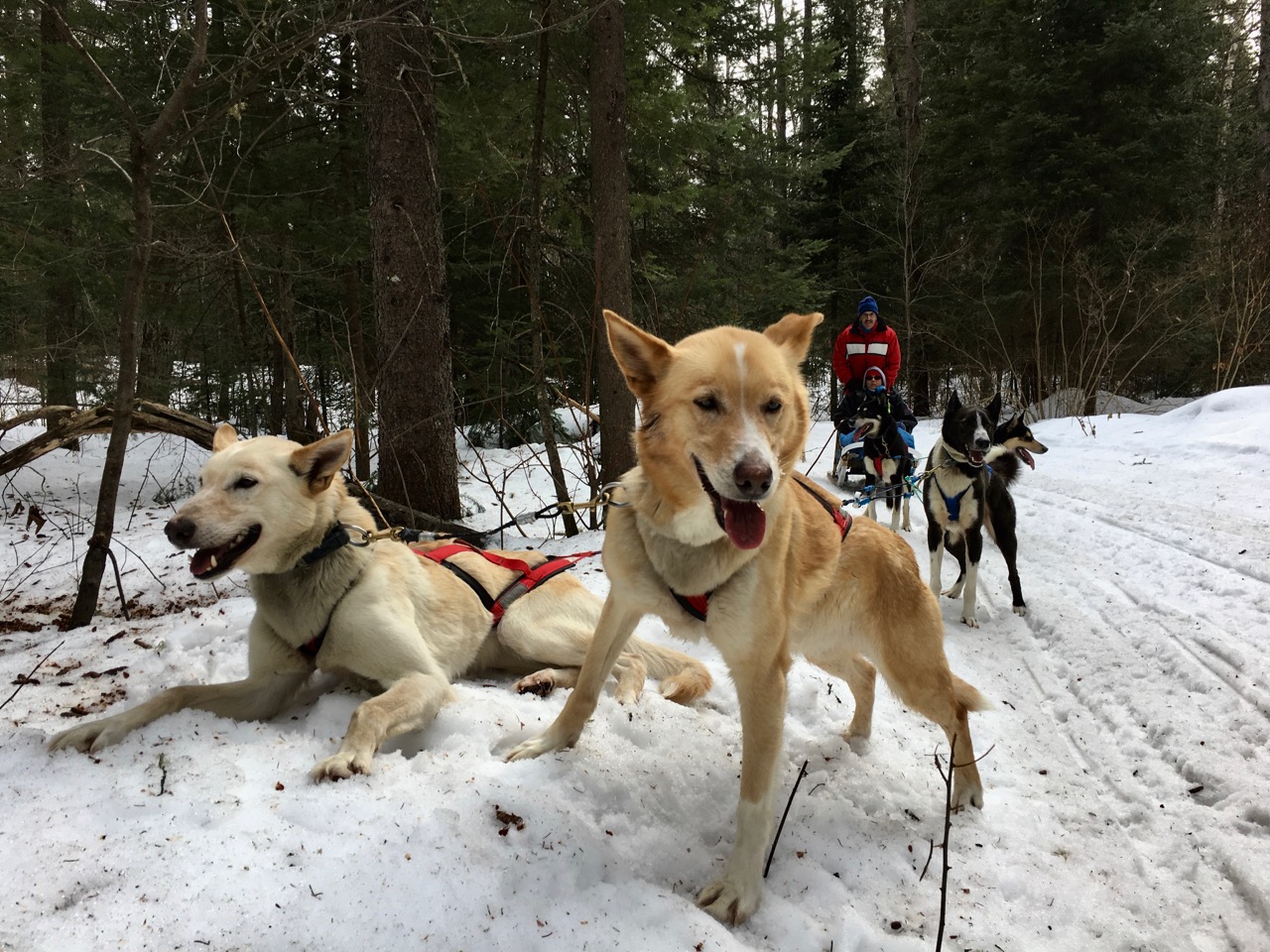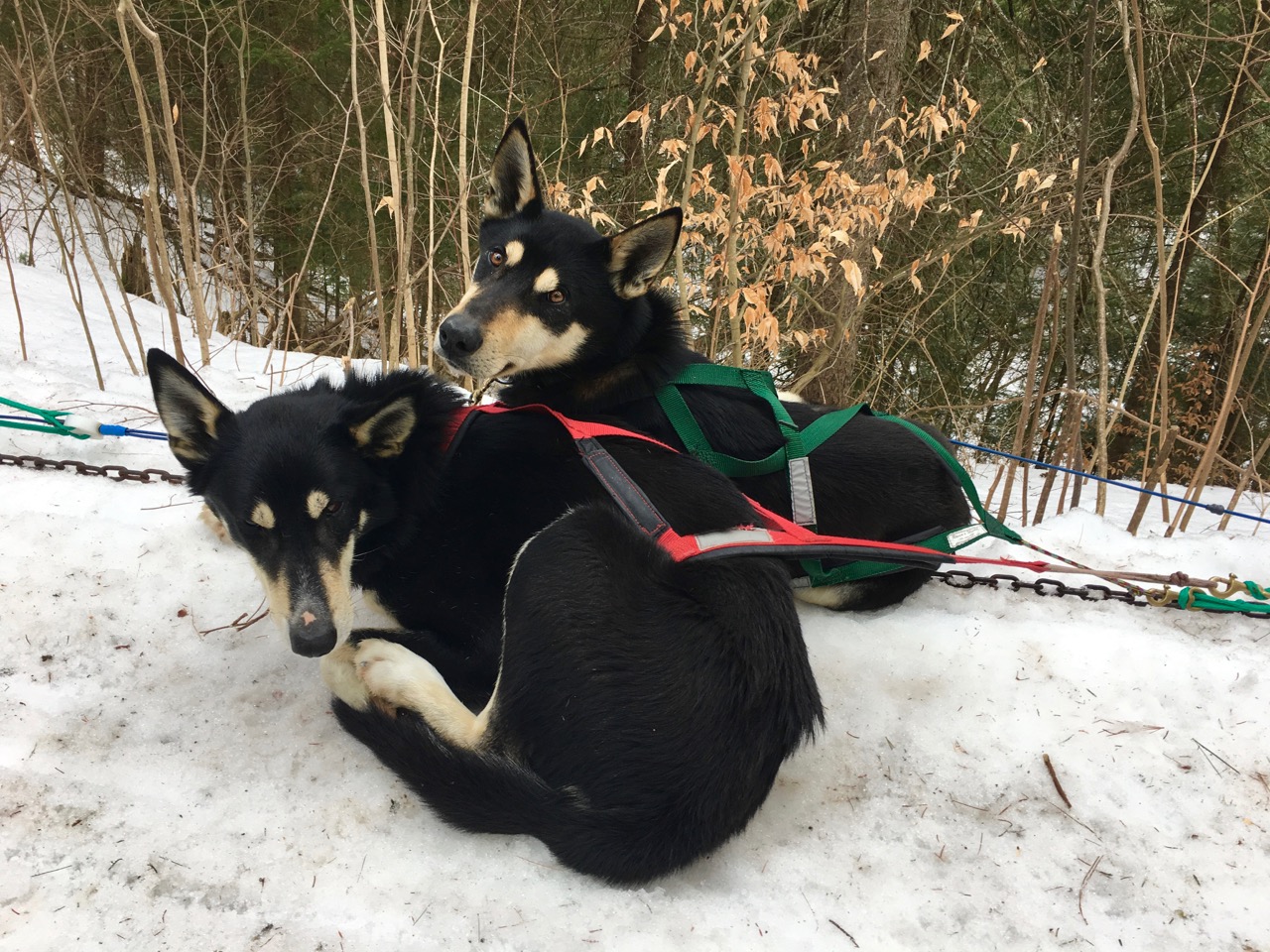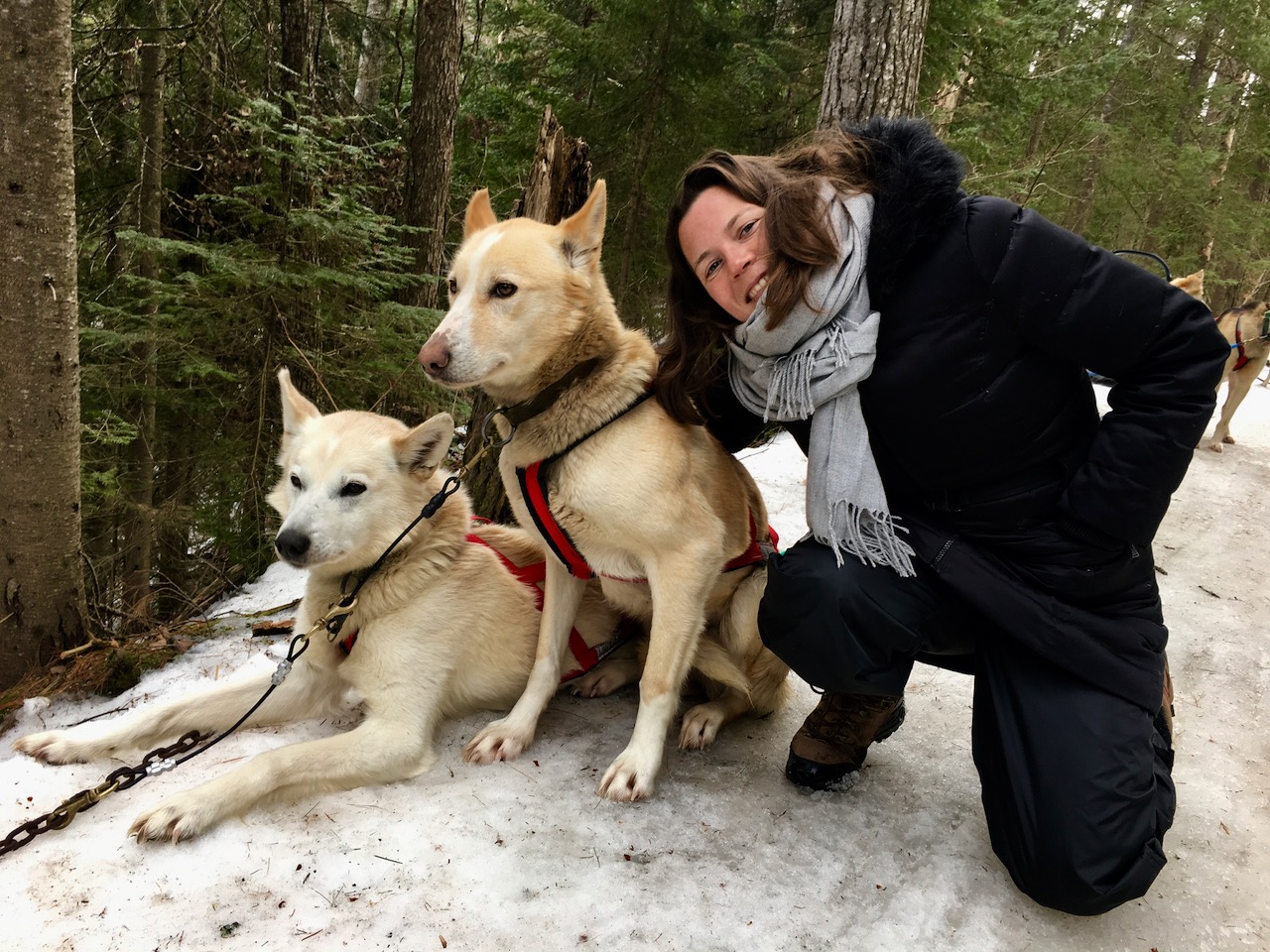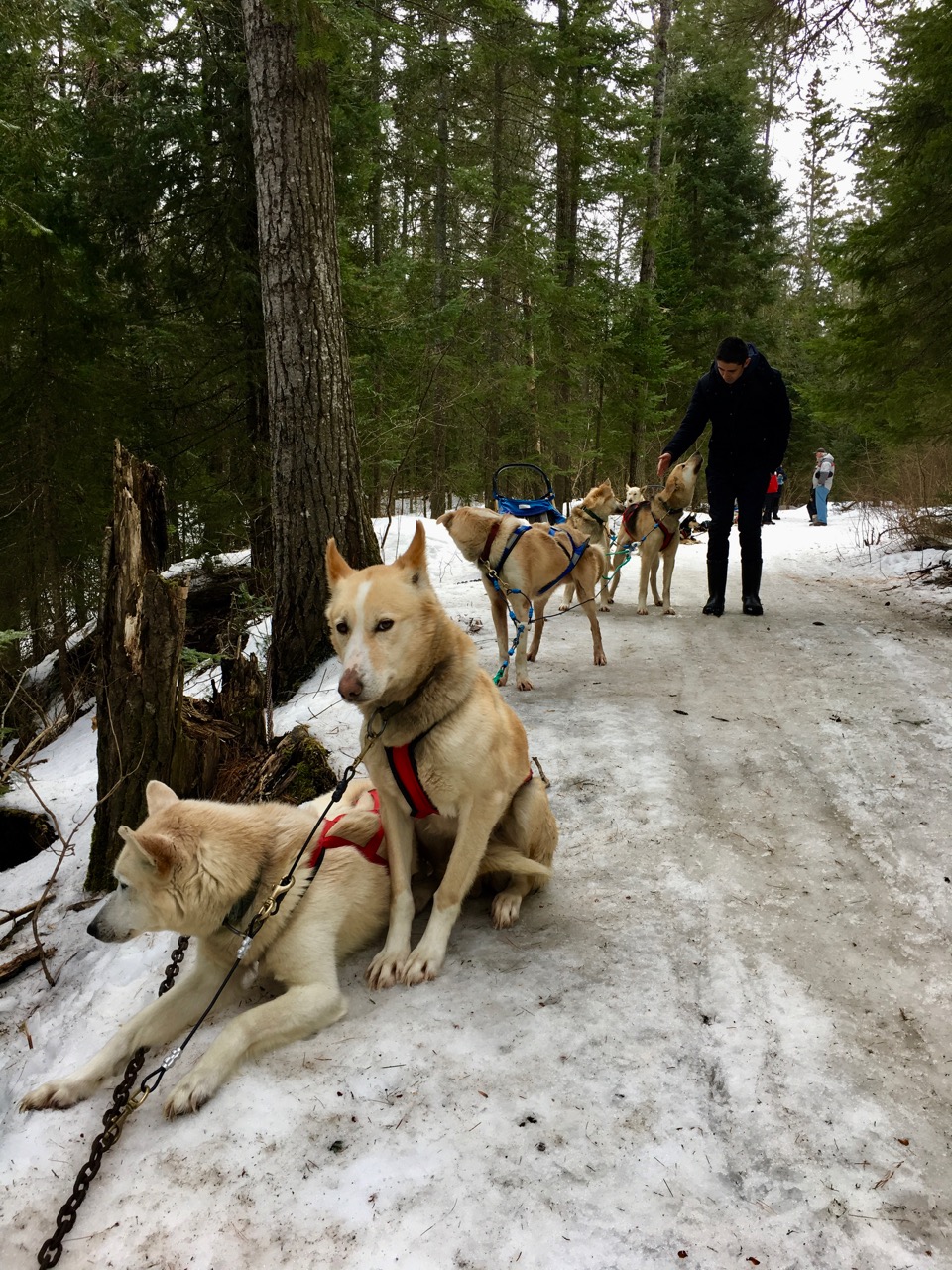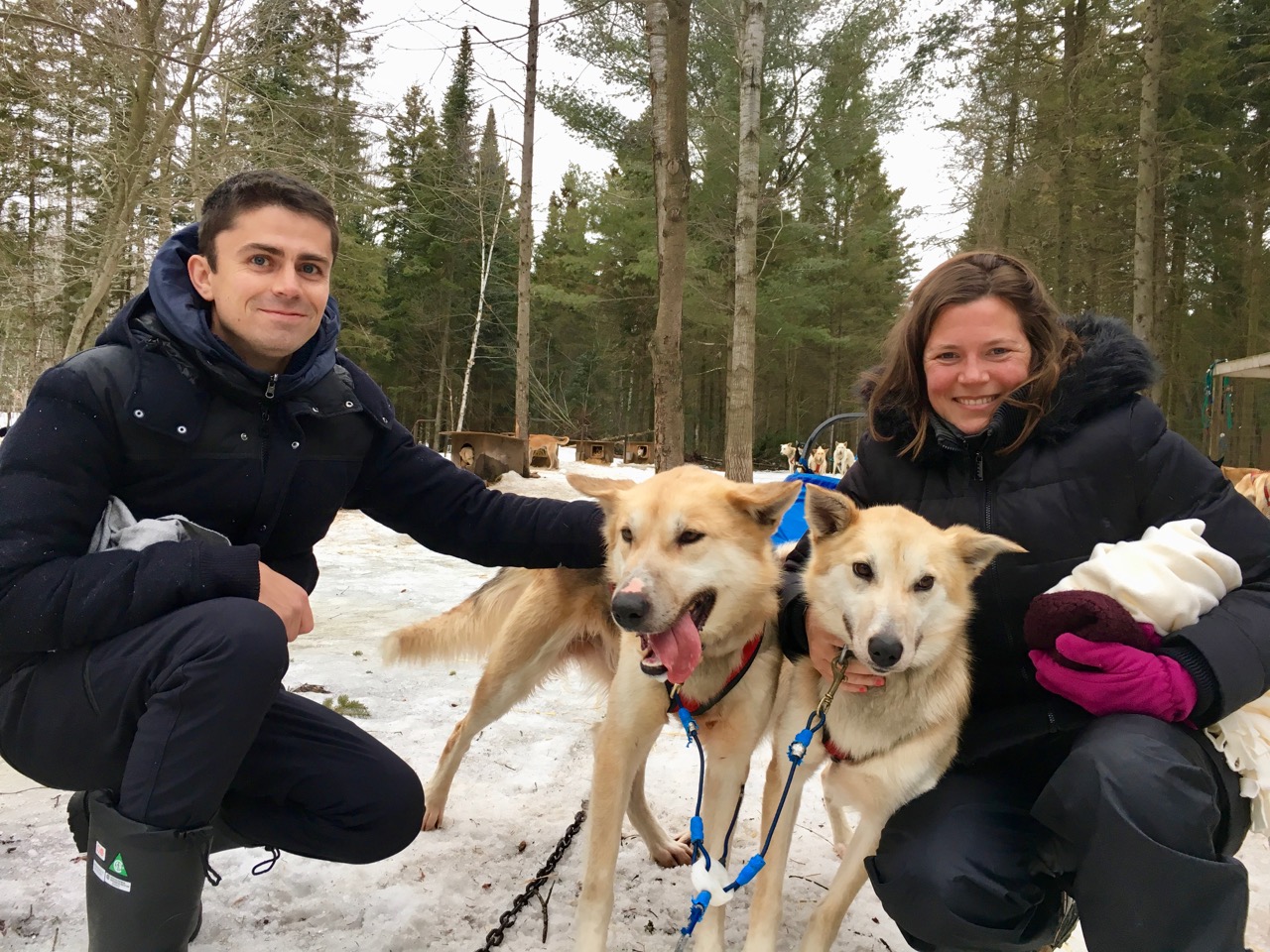 Thousand Islands
There's literally nothing to do in Thousand Islands during winter unless you like ice fishing. We were able to walk on ice through in the middle of the islands, which was pretty cool. If you cross the border back to the US in Thousand Islands, there are some pretty nice stores at the border where you can buy tax free maple syrup and Canadian beers.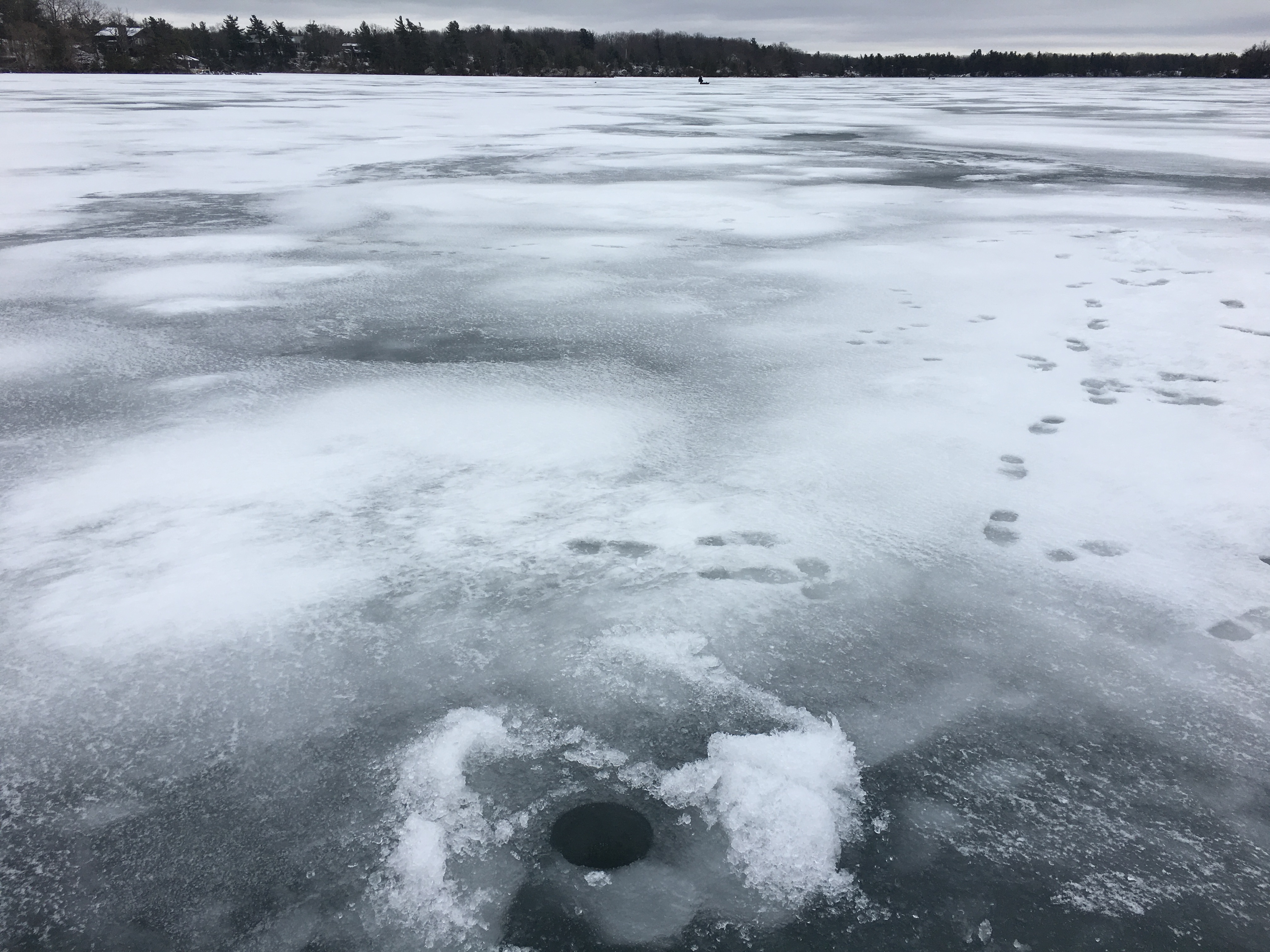 Visiting Ontario during winter was a fun trip and we're happy that we experienced it that way!