A few years ago, a French couple did not survive the famous Alkali Flat trail at White Sands National Monument. Their child did. They were dangerously unprepared, bringing only two small bottles of water with them on the 5-mile trail. At the time, we were deeply shocked by the story, but in the meantime couldn't help look down on these folks for their lack of common sense. France is a country where people's nature survival skills have weakened if not disappeared, as the vast majority of the population lives in middle-sized or large cities nowadays and isn't used to extreme climate. But bringing enough water on a desert hike was a no brainer to me.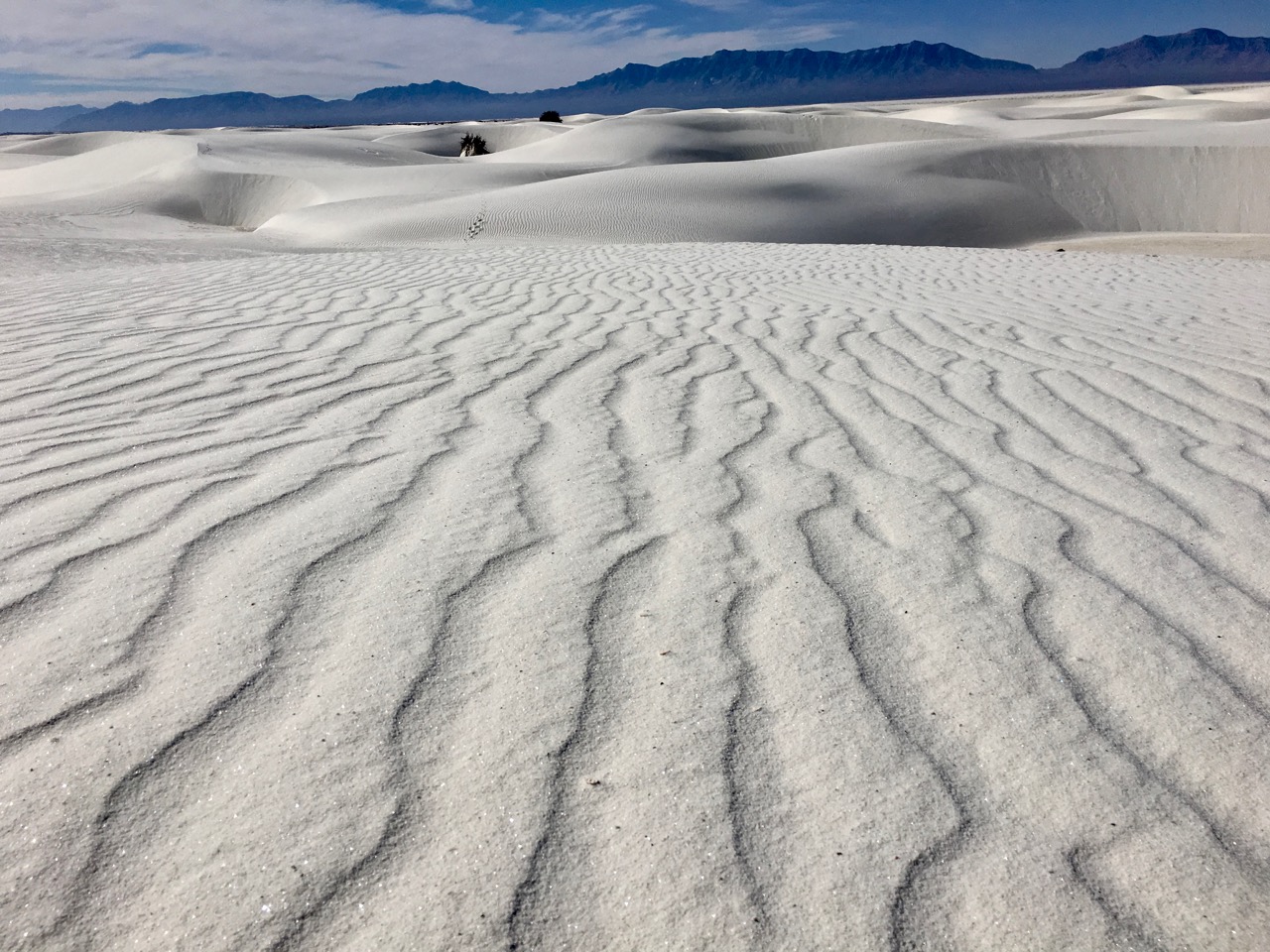 When we arrived in White Sands, it became clearer to me how one can make such mistake.  5 miles doesn't sound like a lot, after all. The breeze can give a false impression that it will be a stroll and hydration isn't needed, the same mistake people make when they go to the beach and do not use sunscreen because it's windy. The horizon seems close and it looks like one can get back to the trailhead in no time. The rangers had to put severe warnings everywhere, and we're happy that they did because we could have underestimated how much water we actually needed. There's no water available at the trailhead, so you need to fill up at the Visitor Center which is far from the trailhead.
Hiking Alkali Flat Trail
We took the hike in the winter, which allowed for reasonable temperatures. We drank a ton of water before the hike and brought a bit less than a gallon of water for both of us (about 3 liters). It still wasn't enough, the park recommends at least 2 liters per person -we drank all of it before finishing the hike.  We were out of water about a mile before finishing the hike and should have brought more, even if we didn't experience dizziness or any issue.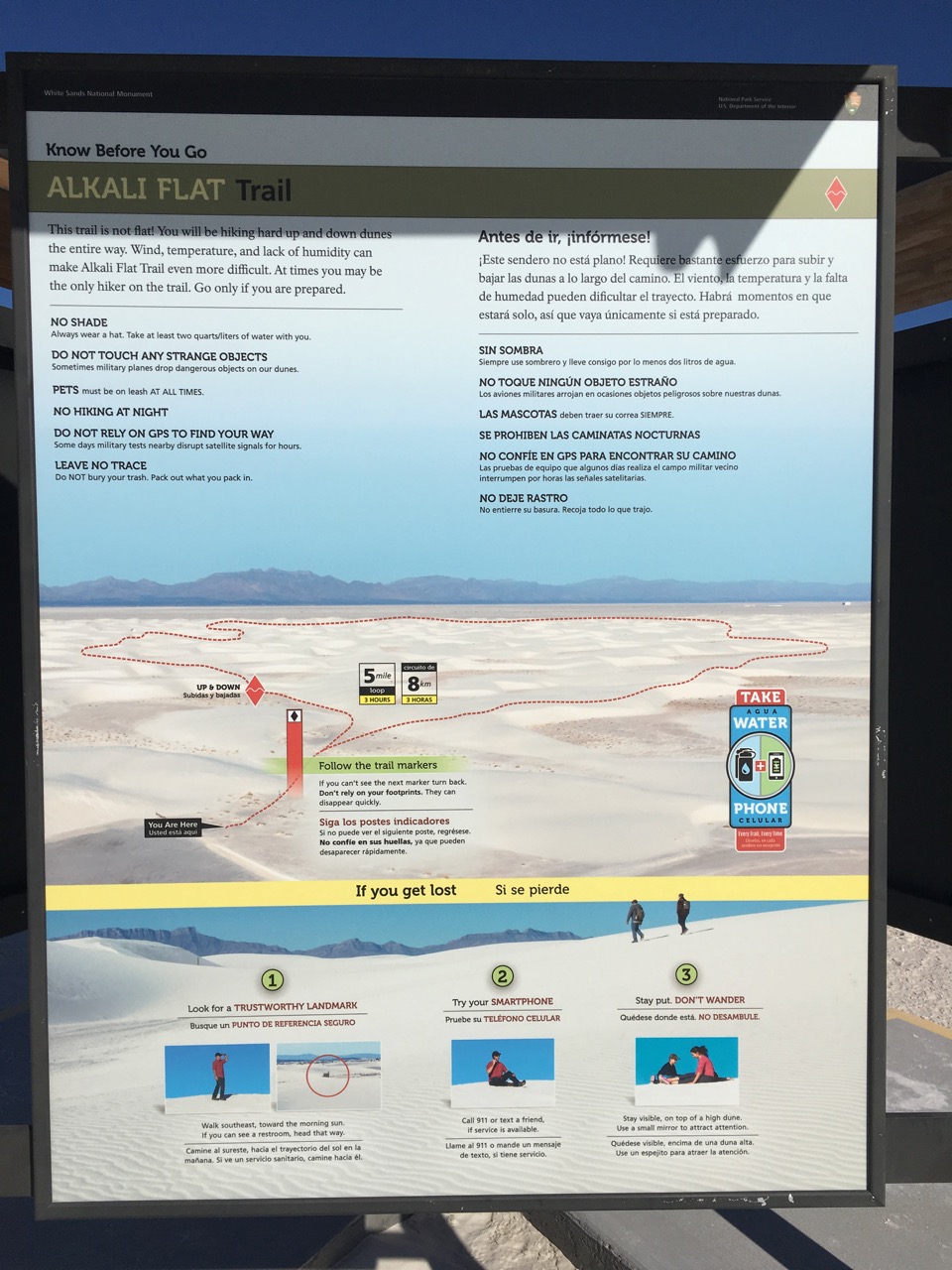 The hike consists of a loop in the desert.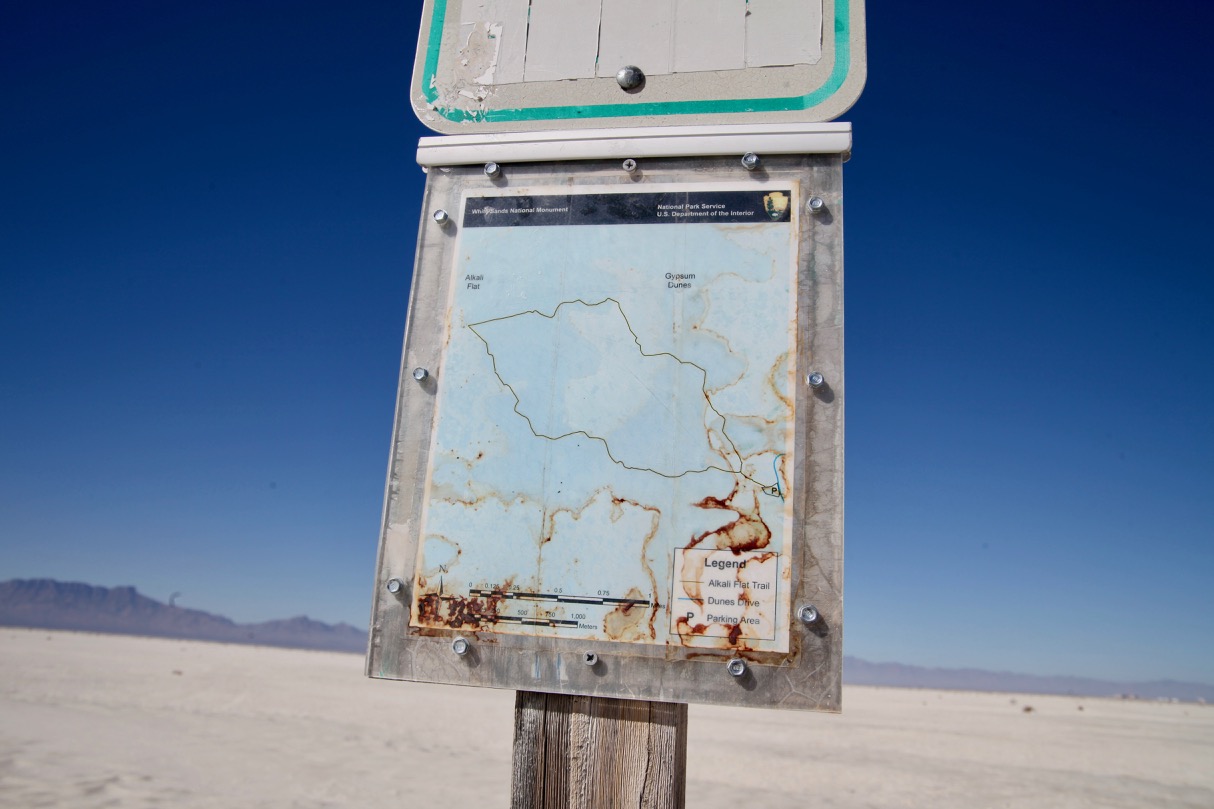 It's easy to find the trail following other people's steps, and the red markers along the way. Only once we couldn't see the red marker, but simply followed the steps. This is the marker that indicates the "end" of the trail, about halfway on the loop. The landscape there gets flat, which explains the name of the trail.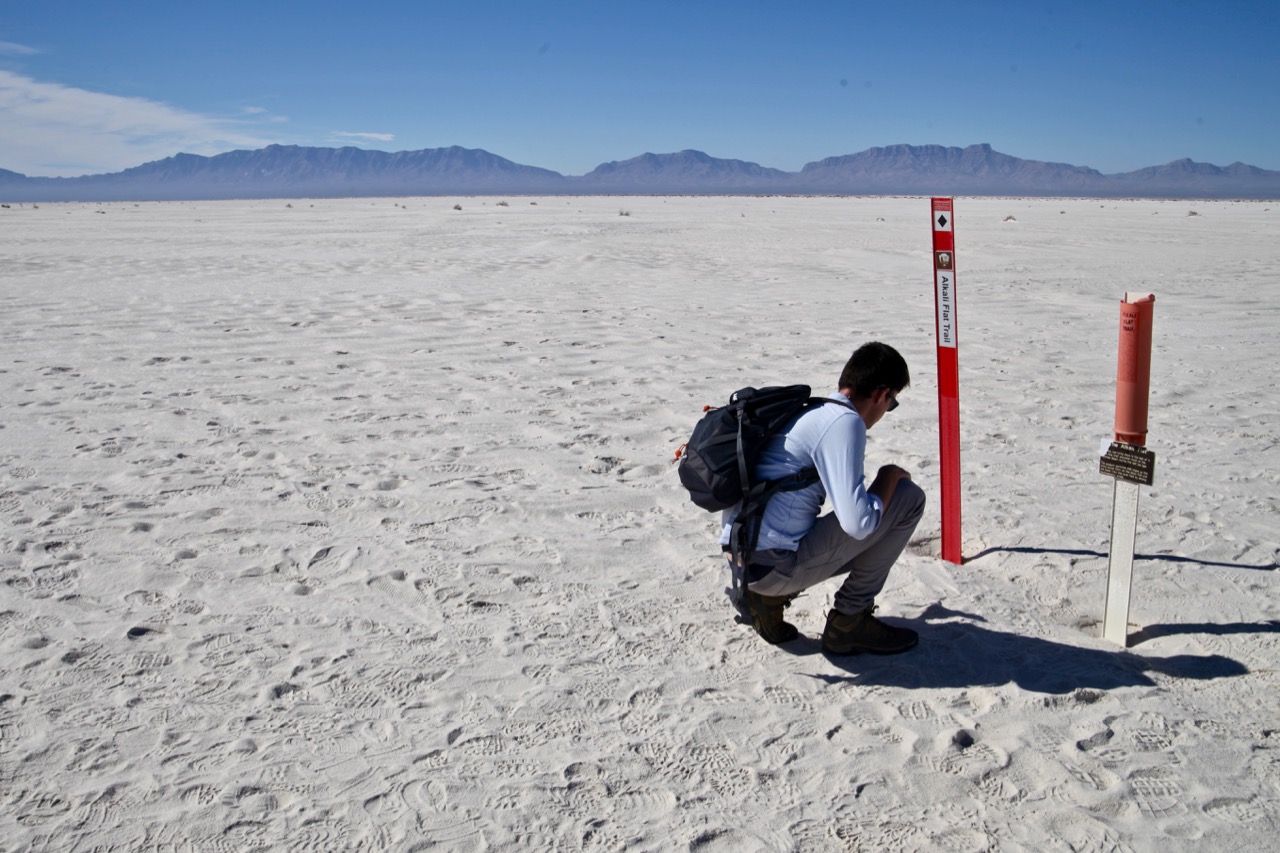 Walking in sand is annoying on soft dunes, but it's good when there are some flat areas with dense, compact sand. Most of the trail was compact.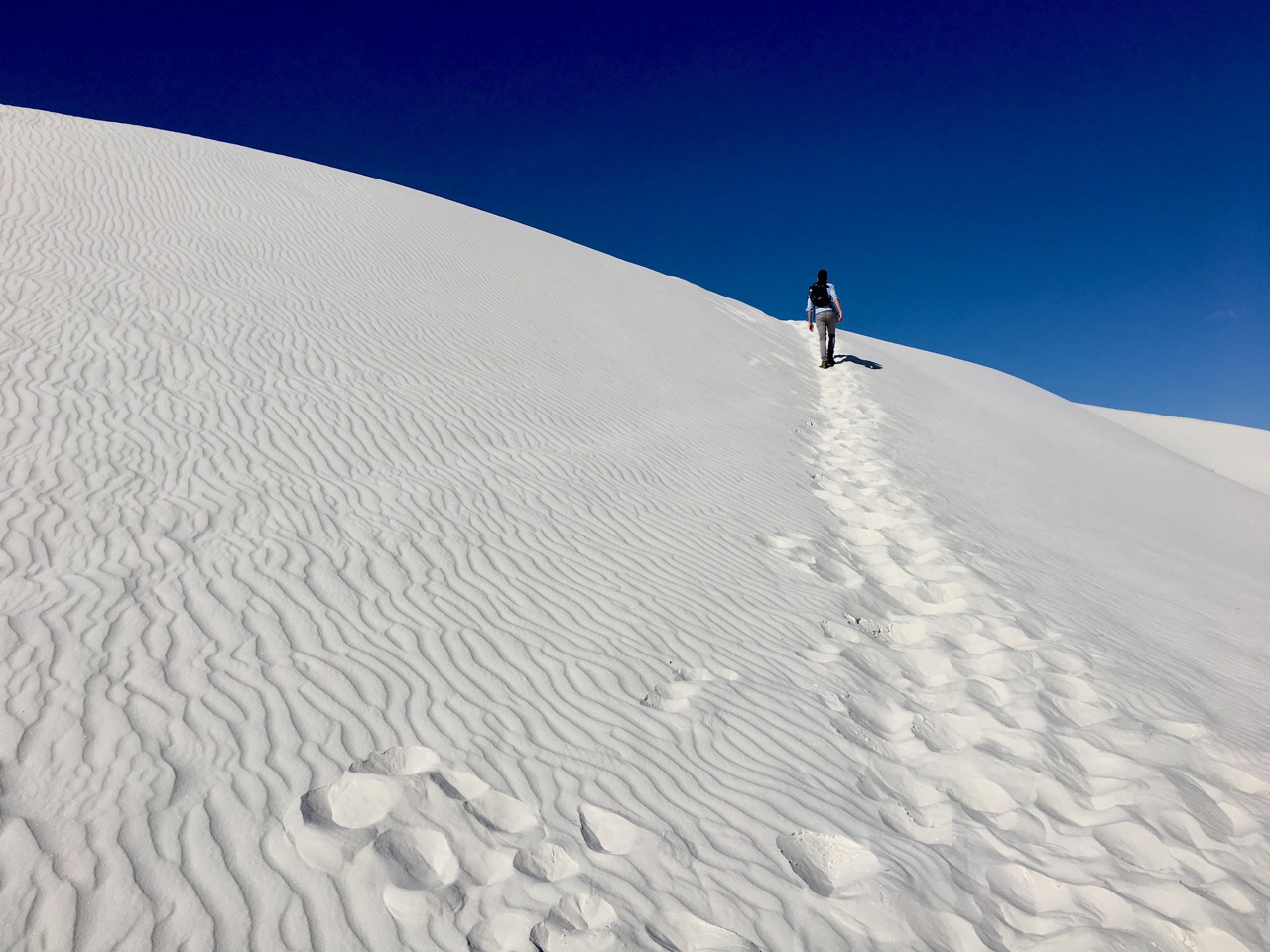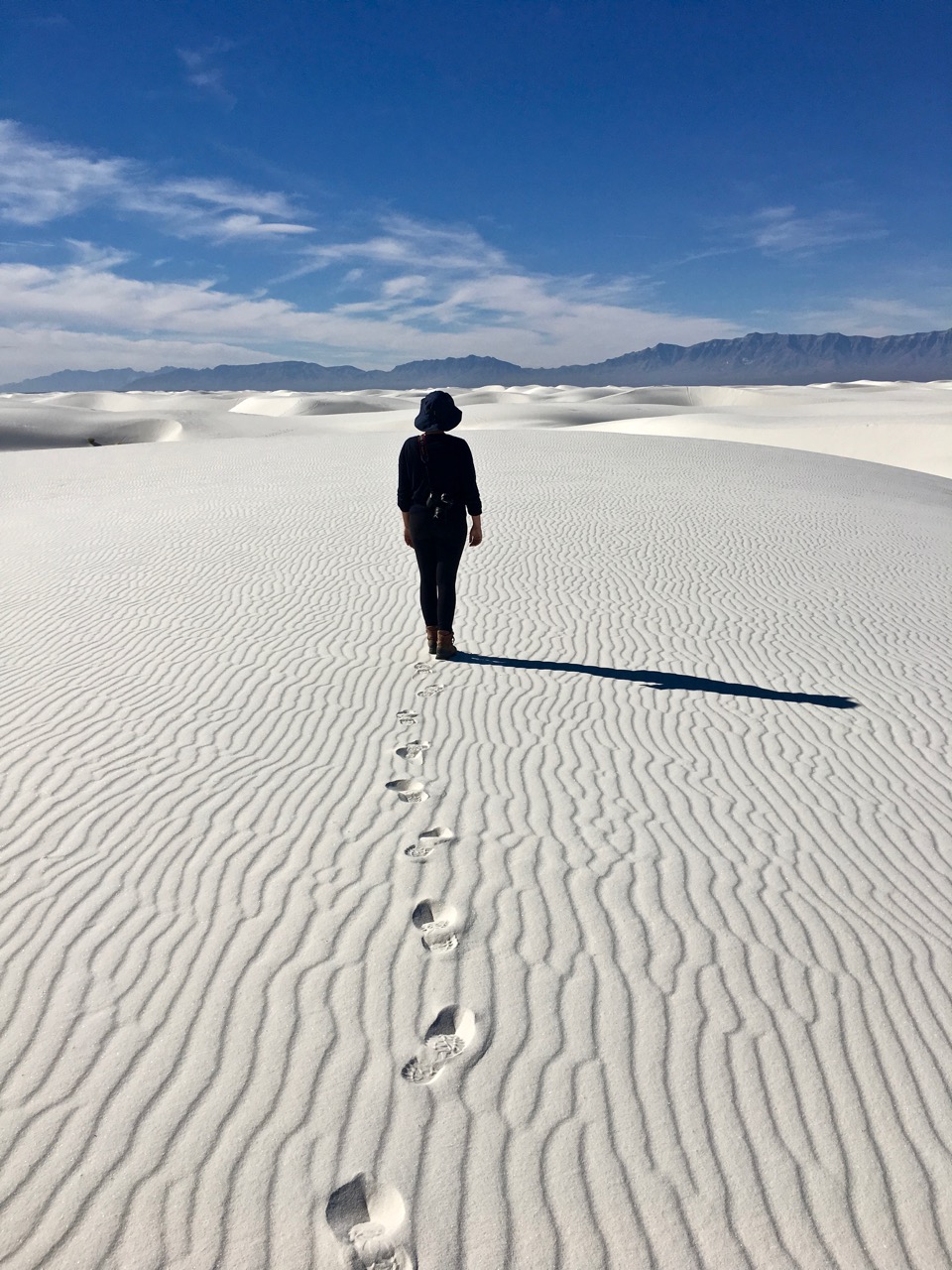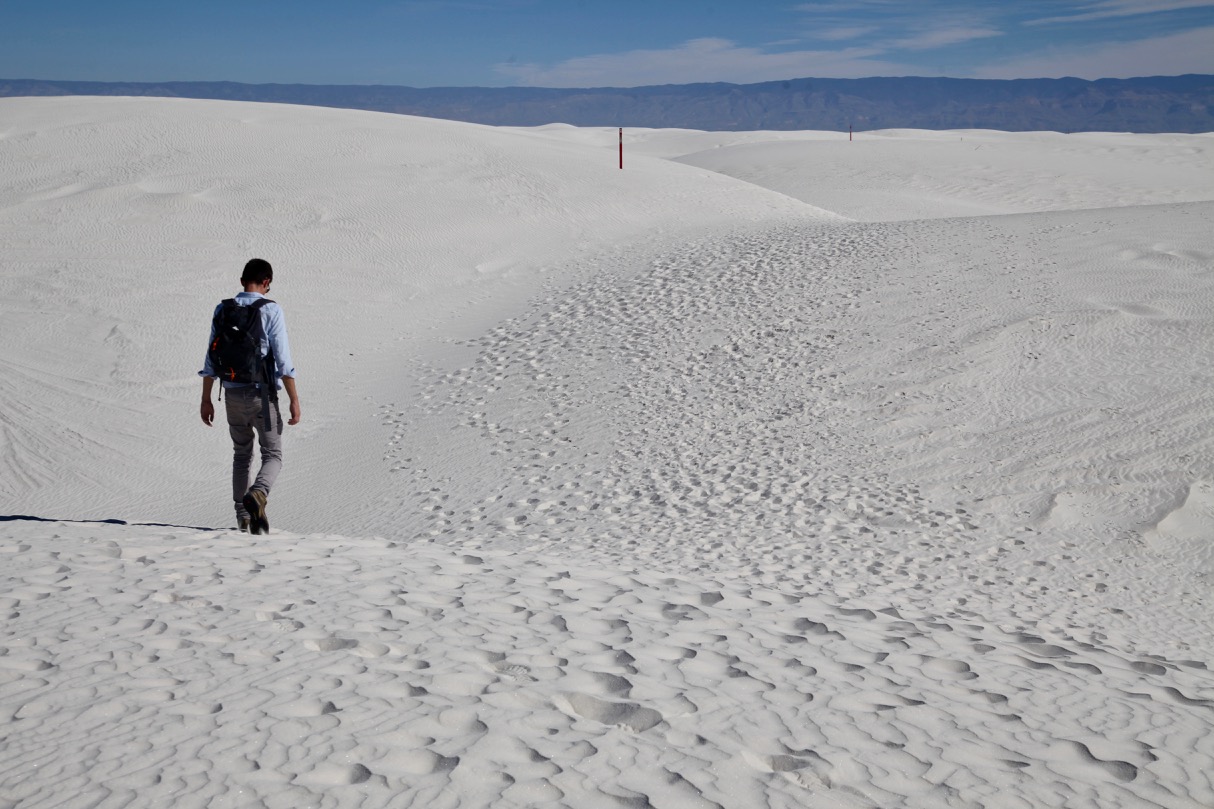 White Sands National Monument Landscapes
White Sand's sand is truly white, you can only beat that on a few Caribbean beaches maybe.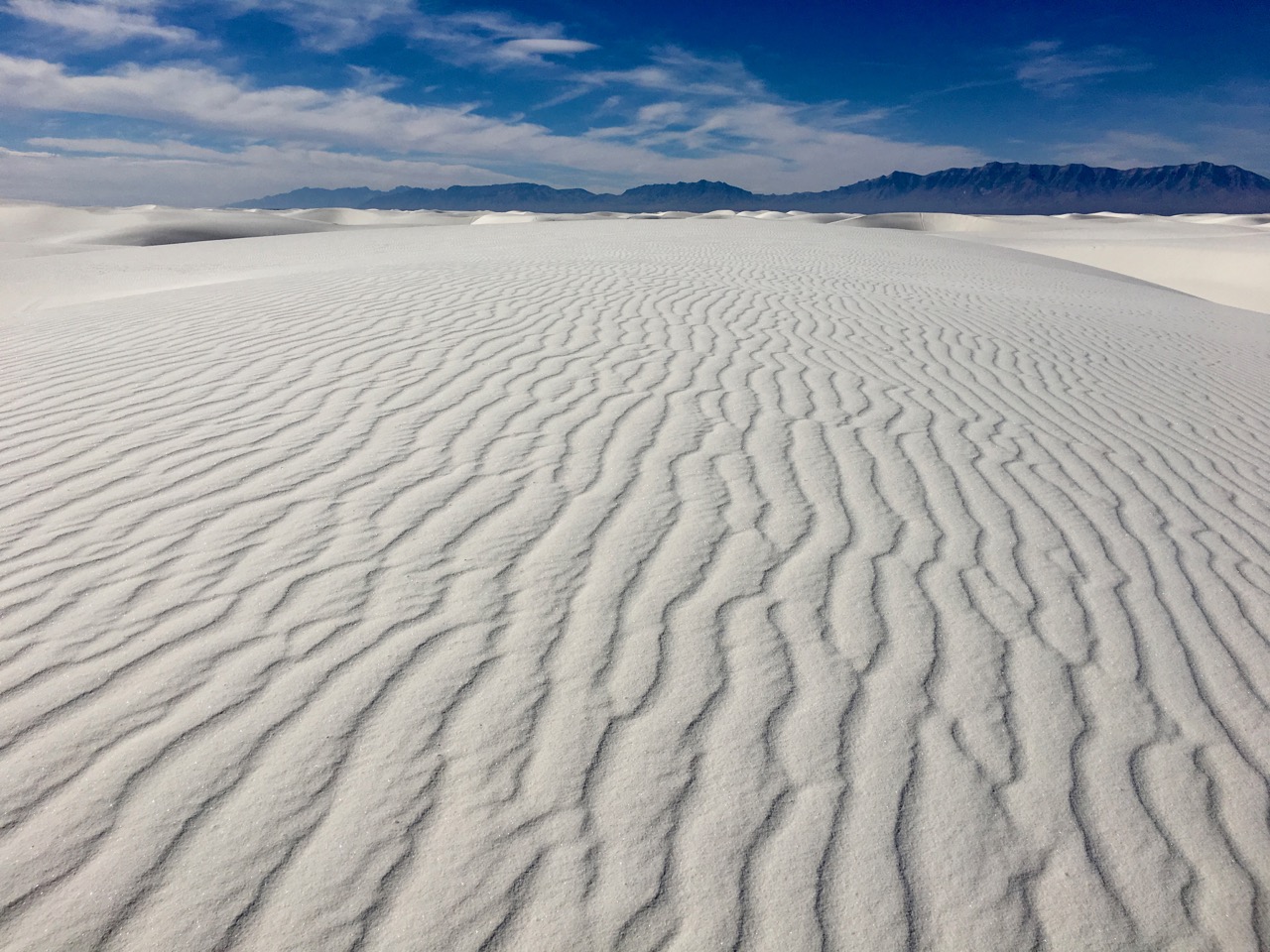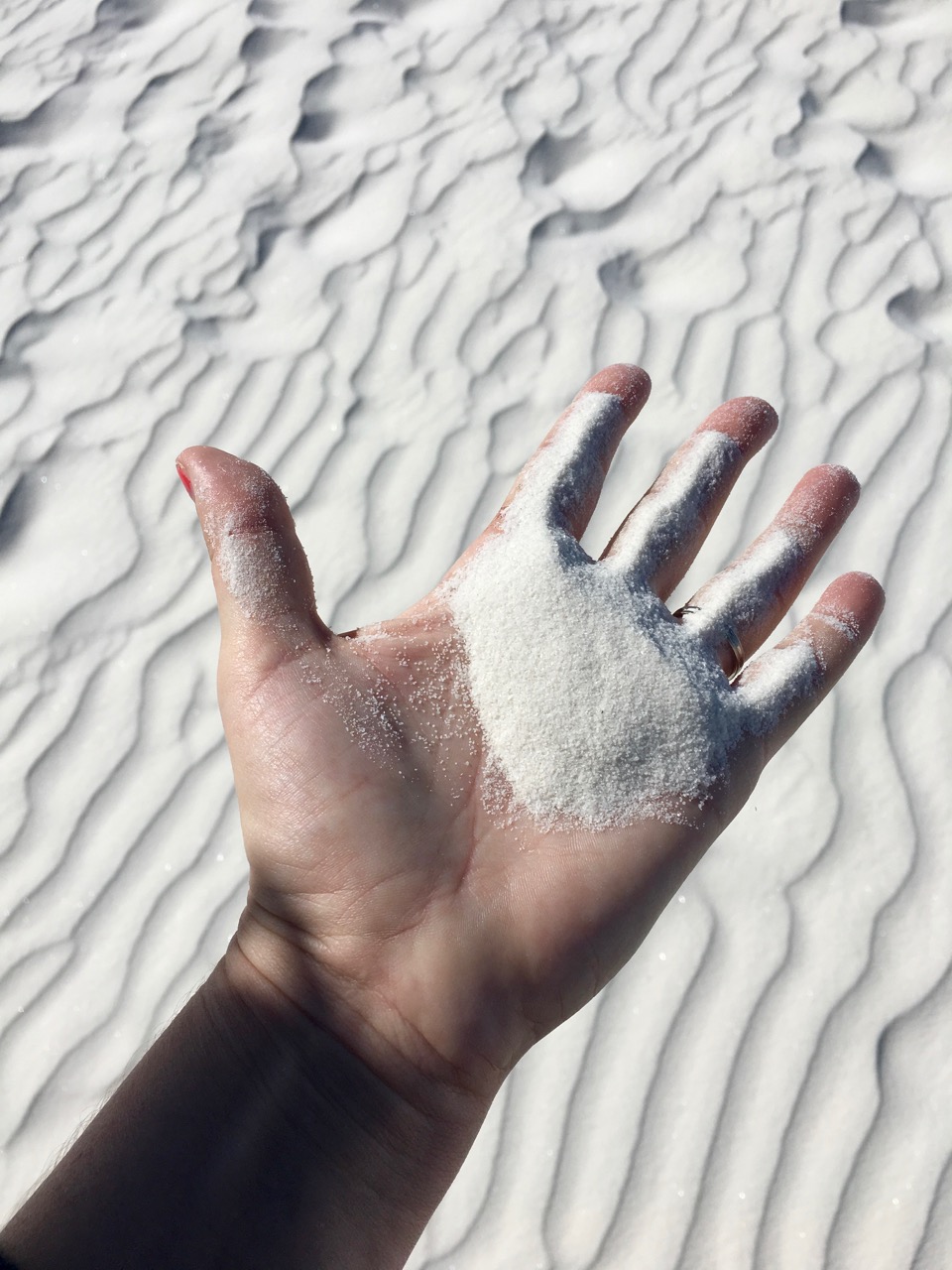 Sometimes, you must pass sand dunes. This is when you will use your water. Even in February, it gets hot and it's tiring.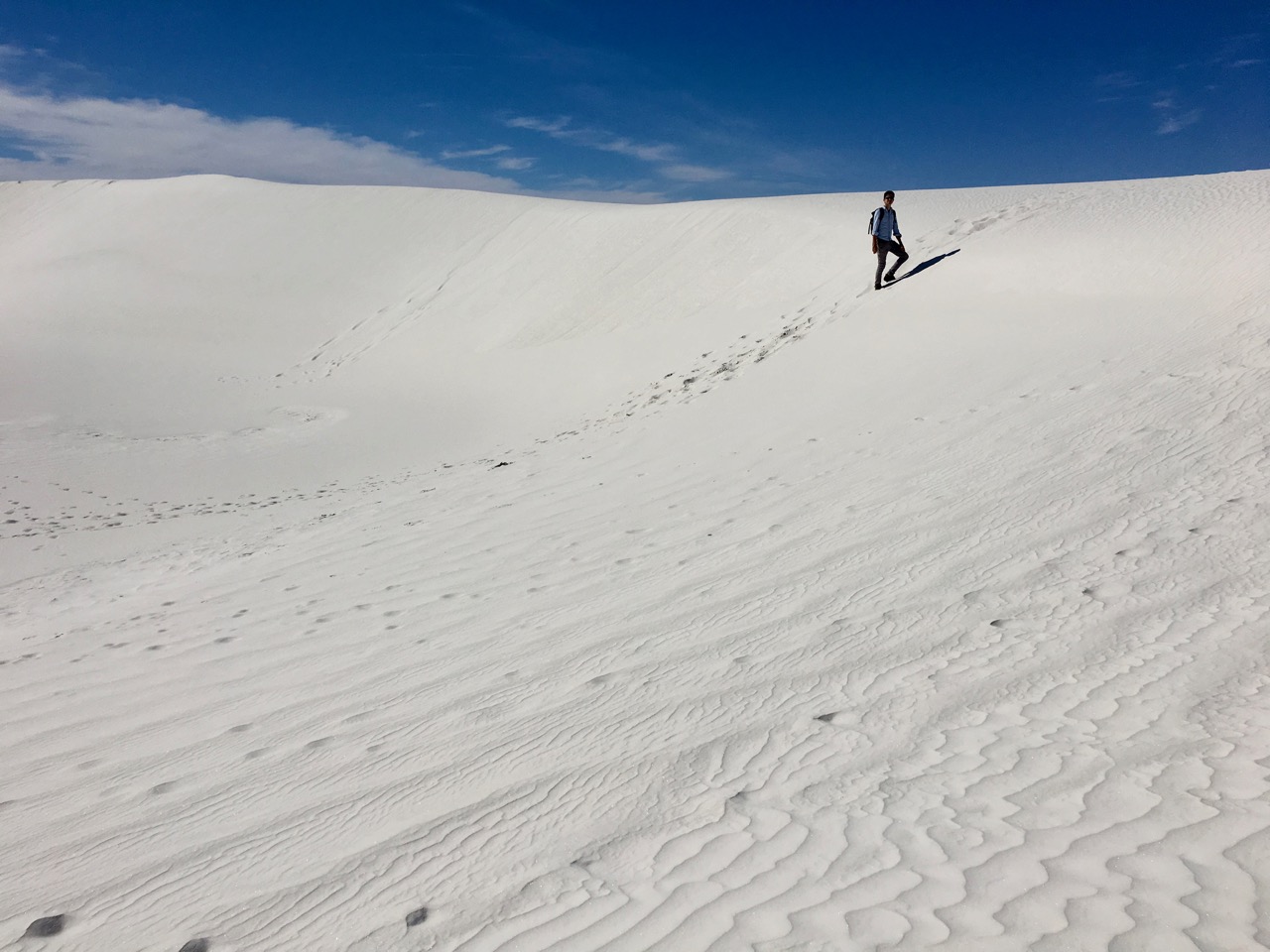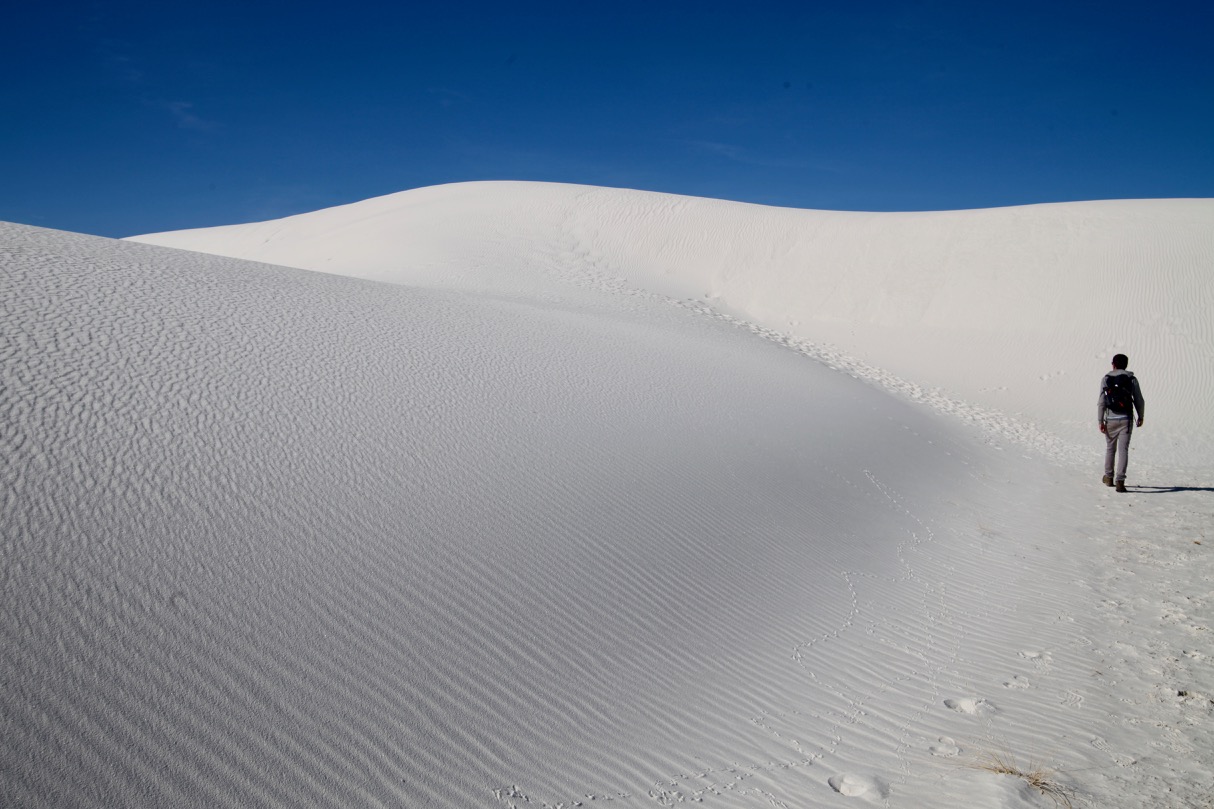 White Sands is a good place to meditate. You'll only hear the wind! And maybe a couple fighter jets, unfortunately, as the park is located close to a military base.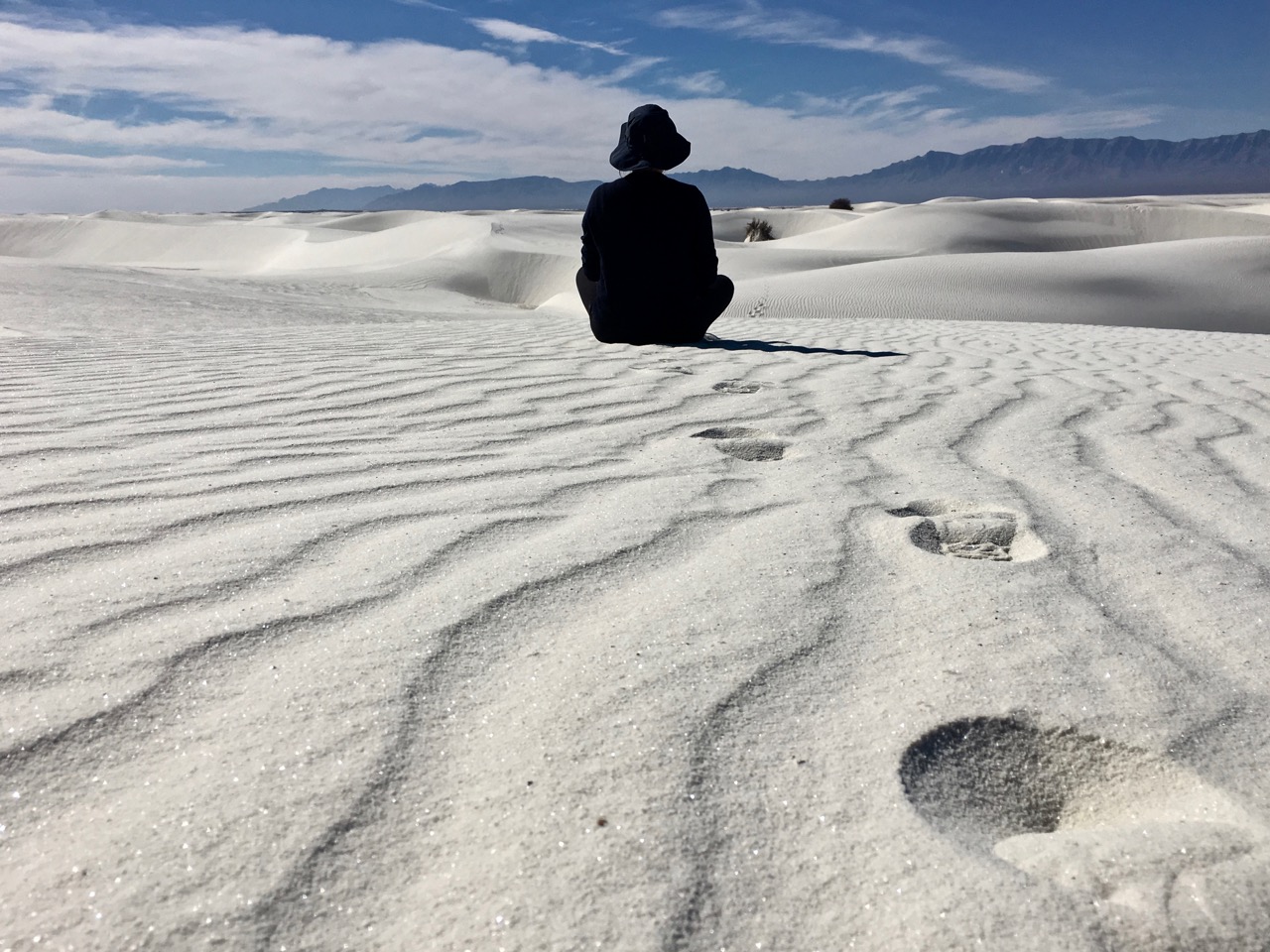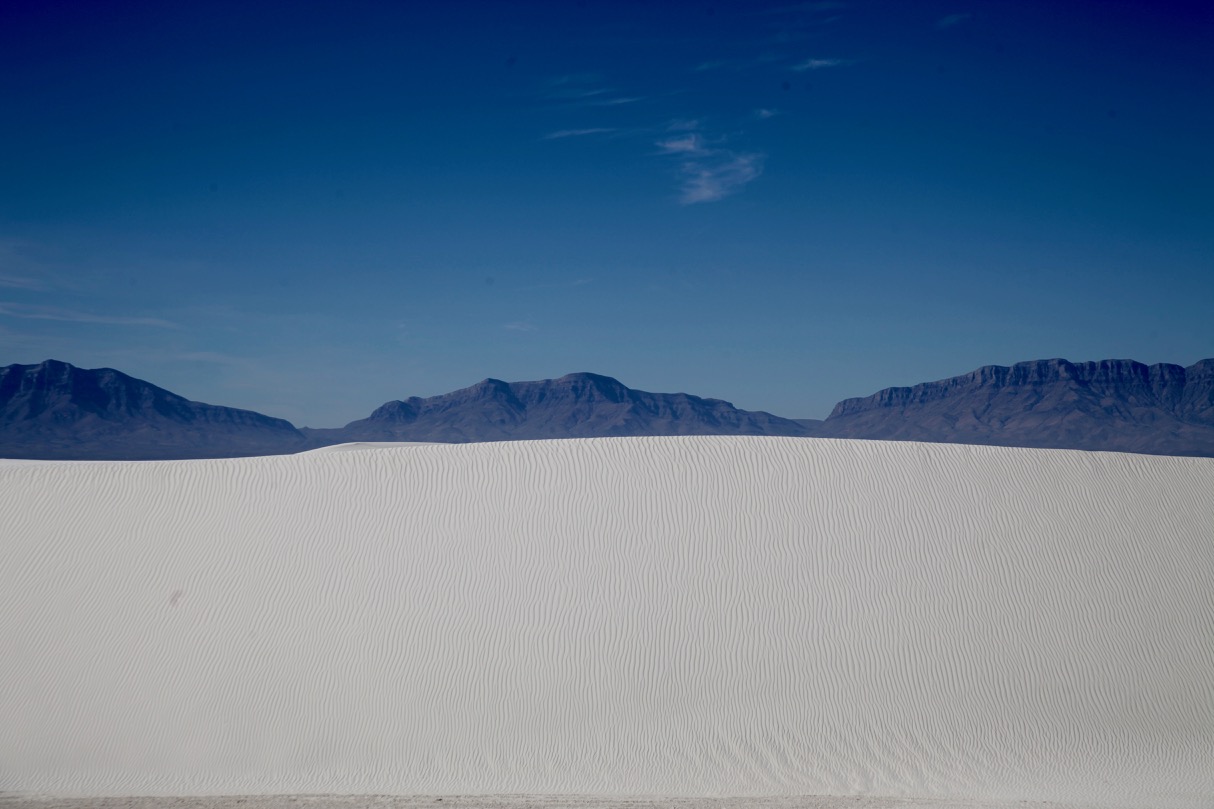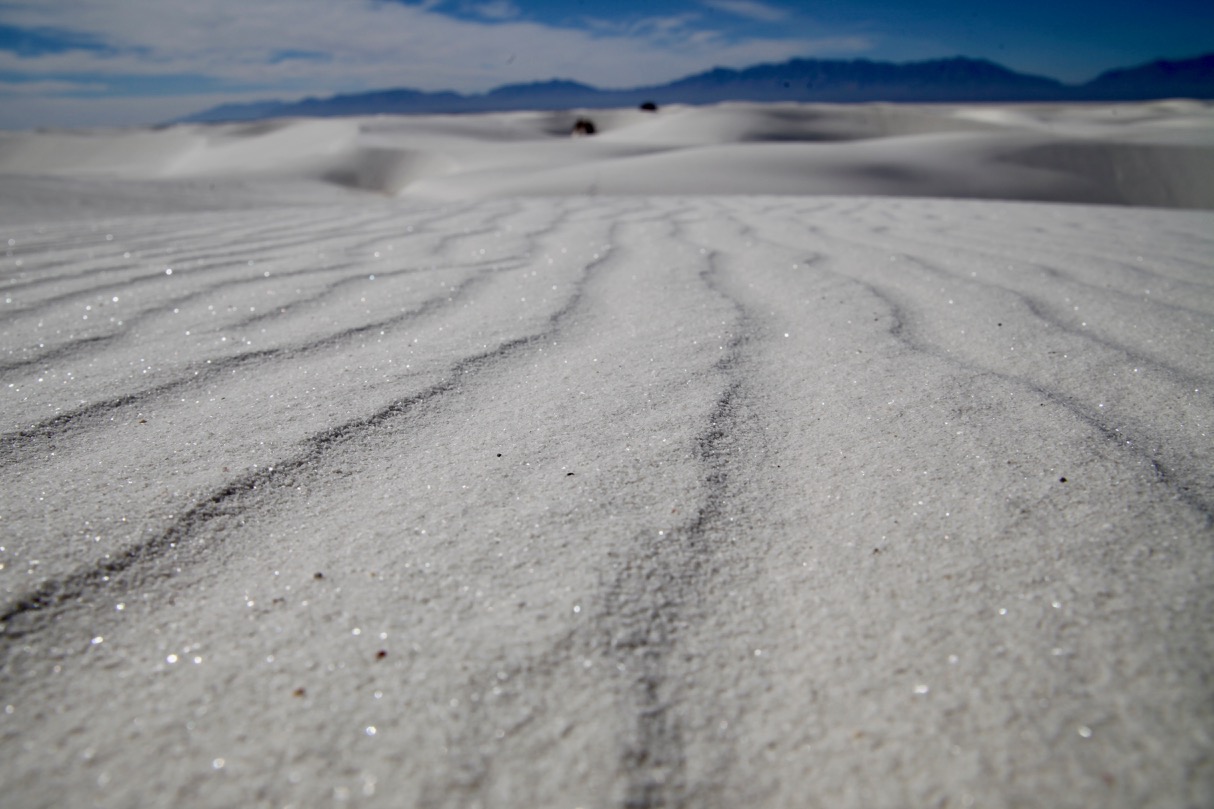 Time has created beautiful layers of sand looking so fragile and untouched. There's very rare vegetation in the bottom of some dunes, but otherwise the landscape is purely sand. There's absolutely no shade, anywhere. When you reach the middle of the loop, there's just more and more sand for miles away.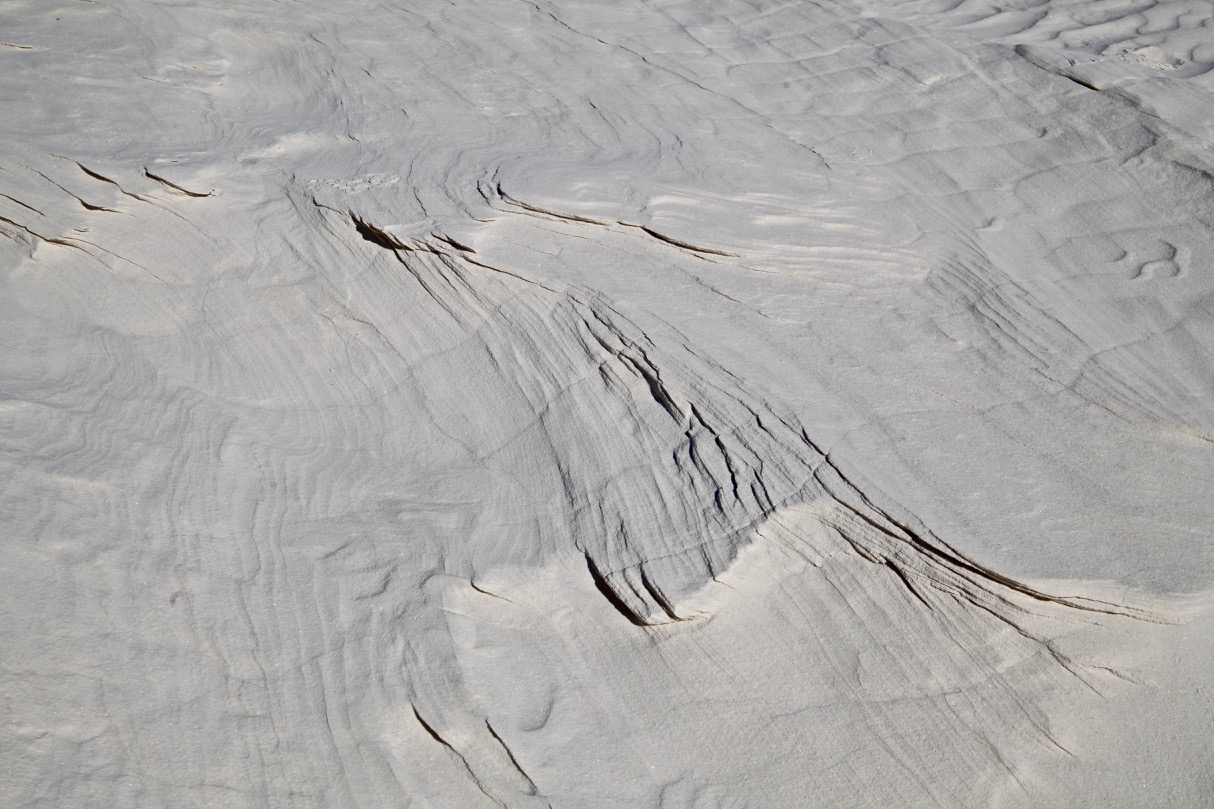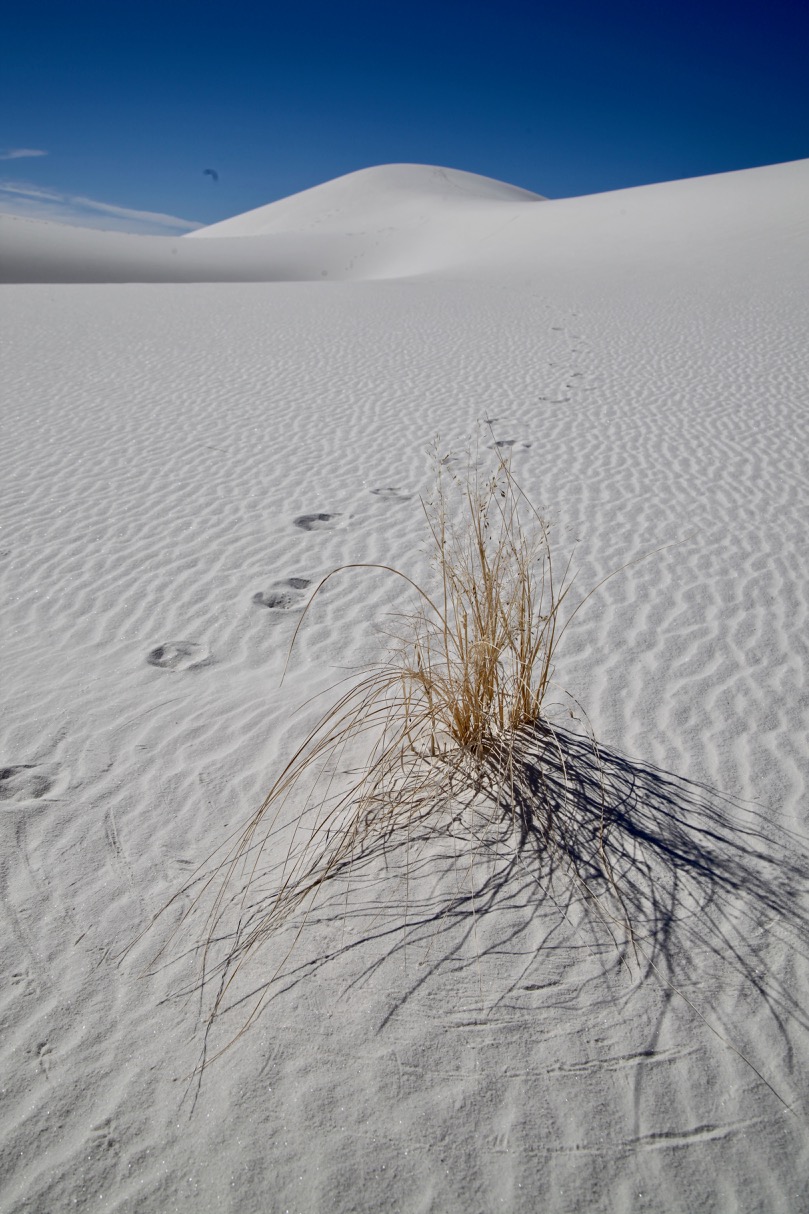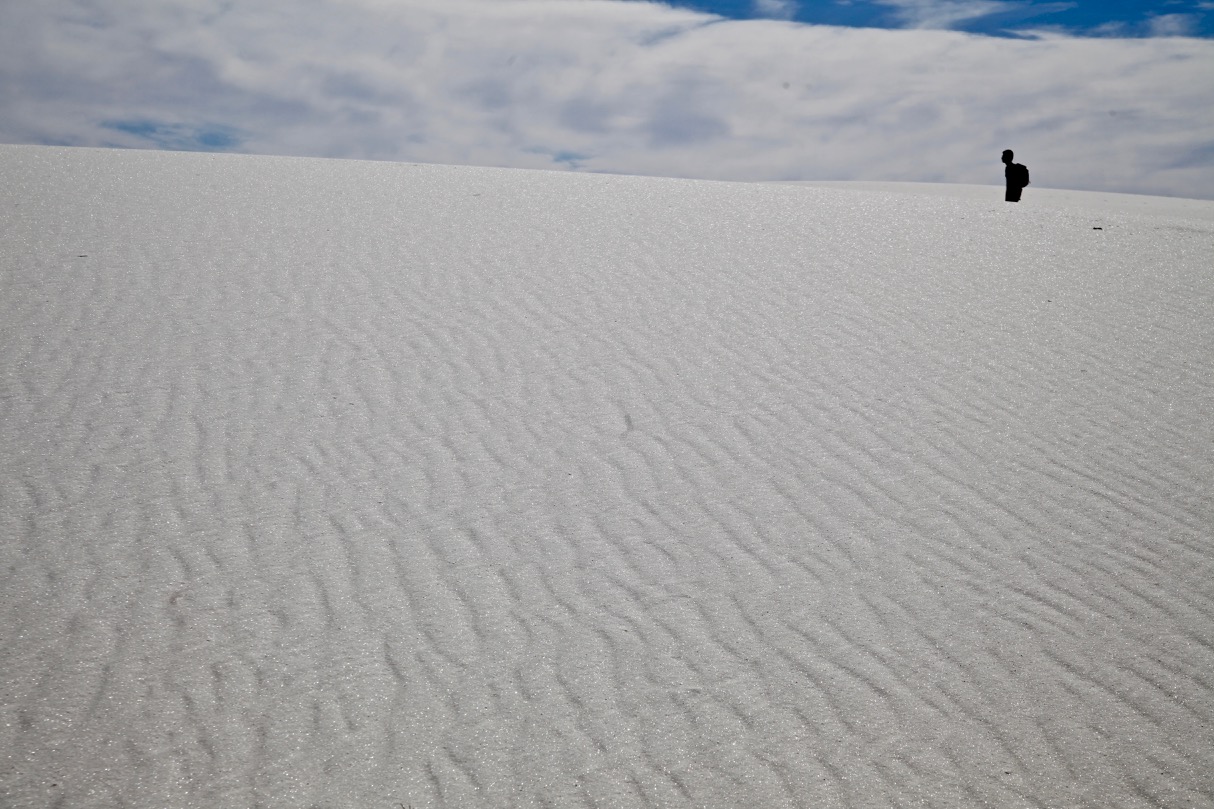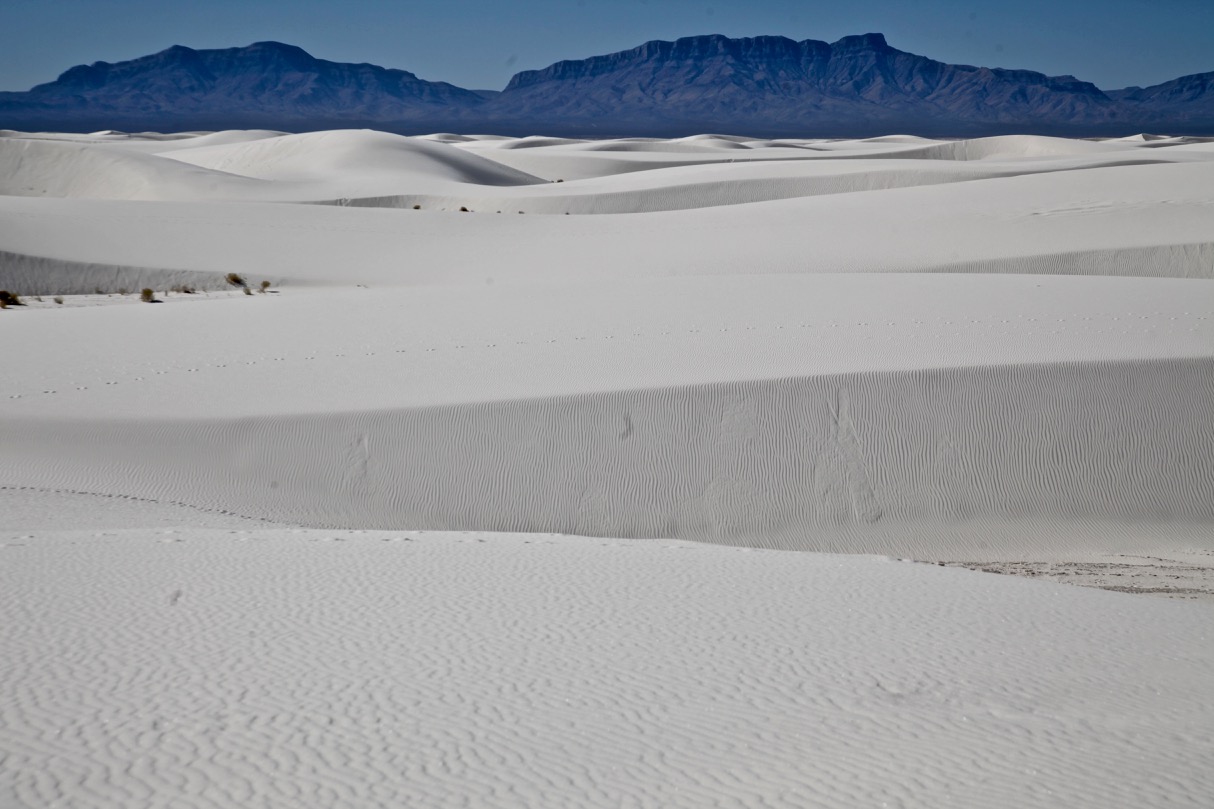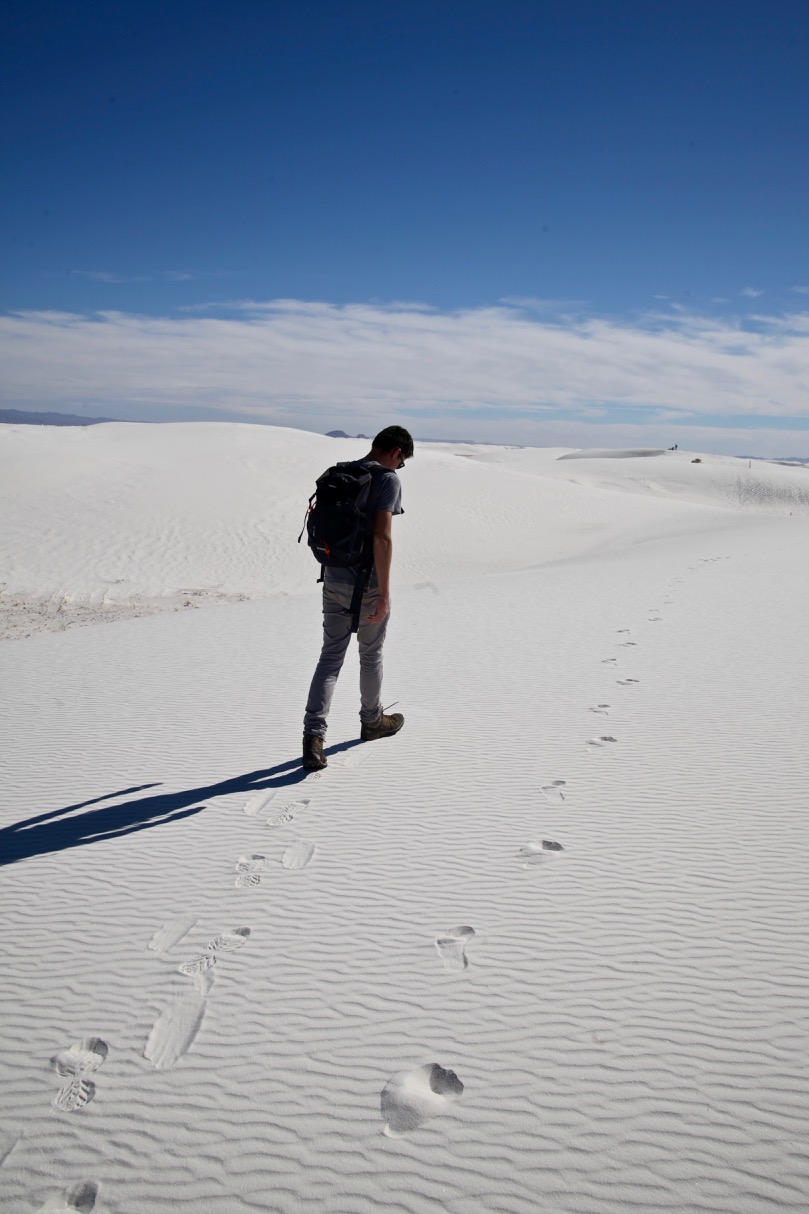 Note: there are plenty of shorter hikes at White Sands National Monument, including a boardwalk for those who don't like walking in sand. There are also "playground" areas where people go sledding. It's a beautiful park with a unique landscape and plenty to see and do in one day.
Free camping at White Sands
We camped for free at Holloman lake near a US Air Force base. It's a really good spot with lots of boondockers and travelers and it's possible to see the dunes in the horizon.